RETROGRADE Trailer: Matthew Heineman Takes Us Into the Final Months of the War in Afghanistan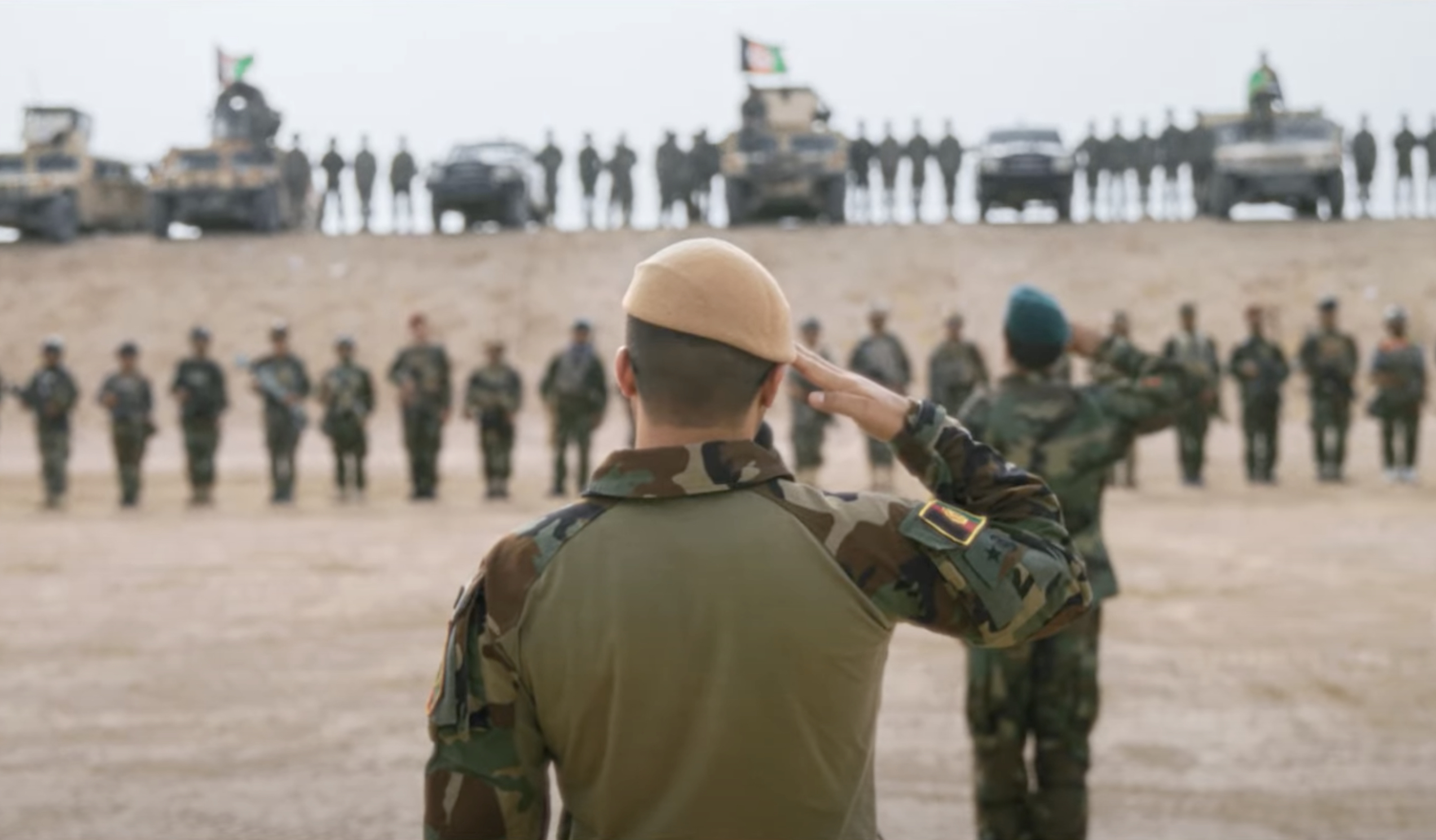 Documentarian Matthew Heineman is no stranger to exploring the frontlines of violence and human life. After immersing us in the lives of first responders during the days of COVID-19 lockdown in The First Wave, the war on ISIS in City of Ghosts, and vigilantes taking on the cartel in Cartel Land, he has now covered the final days of America's decades-long war in Afghanistan. Retrograde gives us a view of the last nine months of the war through the eyes of both U.S. and Afghan Forces as their long partnership would soon come to an end. After President Biden ordered the evacuation of the last-remaining U.S. troops in April 2021, Heineman remained behind to capture all that would soon follow. The documentary premiered at the Telluride Film Festival and is one of the hopefuls for Best Documentary Feature this awards season. National Geographic Documentary Films will release it in theaters this Friday in New York and Washington D.C., followed a week later by Los Angeles, San Francisco, San Diego, Colorado Springs, and Dallas.
Here's an official synopsis:
RETROGRADE captures the final nine months of America's 20-year war in Afghanistan from multiple perspectives: one of the last U.S. Special Forces units deployed there, a young Afghan general and his corps fighting to defend their homeland against all odds, and the civilians desperately attempting to flee as the country collapses and the Taliban take over. From rarely seen operational control rooms to the frontlines of battle to the chaotic Kabul airport during the final U.S. withdrawal, Oscar-nominated and Emmy Award-winning filmmaker Matthew Heineman's latest film offers a cinematic and historic window onto the end of America's longest war, and the costs endured for those most intimately involved.
Watch the trailer below. In theaters this Friday, November 11.