PALM TREES AND POWER LINES Trailer: Jamie Dack's Sundance Winner Explores a Predatory Relationship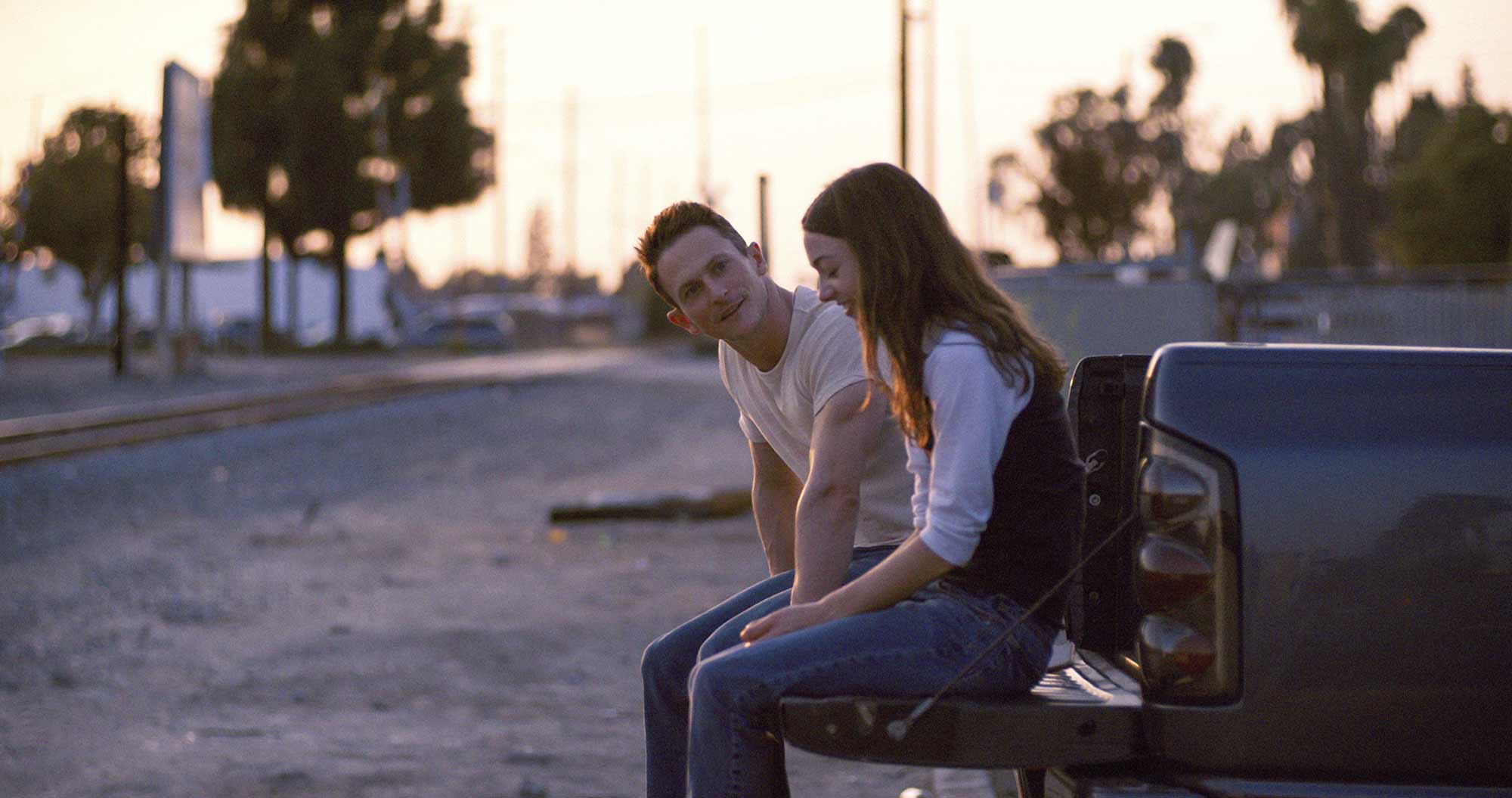 As this year's Sundance Film Festival concludes, a hit from last year's festival is finally getting its release in less than a month. Jamie Dack's feature-length debut Palm Trees and Power Lines won the U.S. Dramatic Directing Award at the 2022 Sundance Film Festival, and has picked up four Independent Spirit Award nominations including Best First Feature, Best Breakout Star for Lily McInerny, and Best Supporting Performance for Jonathan Tucker. Dack's drama, which is based on her short film of the same name, explores a teenage girl falling into a relationship with a much older man. Momentum Pictures will release it in theaters and On Demand March 3.
Here's an official synopsis:
Seventeen-year-old Lea (Lily McInerny) spends her summer break aimlessly tanning in her backyard with her best friend, tiptoeing around her needy mother (Gretchen Mol), and getting stoned with a group of boys from school. This monotony is interrupted by a chance encounter with Tom (Jonathan Tucker), an older man who promises an alternative to Lea's unsatisfying adolescent life. But as things progress between them, red flags about Tom's life begin to surface, and Lea chooses to ignore them. Under Tom's influence, Lea begins to see her mom as unfit and her friends as a waste of her time. Isolated from those around her, Lea discovers Tom's true intentions and finds herself in a situation that she never could have imagined.
See the trailer and poster below.