PADRE PIO Trailer: Shia LaBeouf Finds Faith in Abel Ferrara's Historical Drama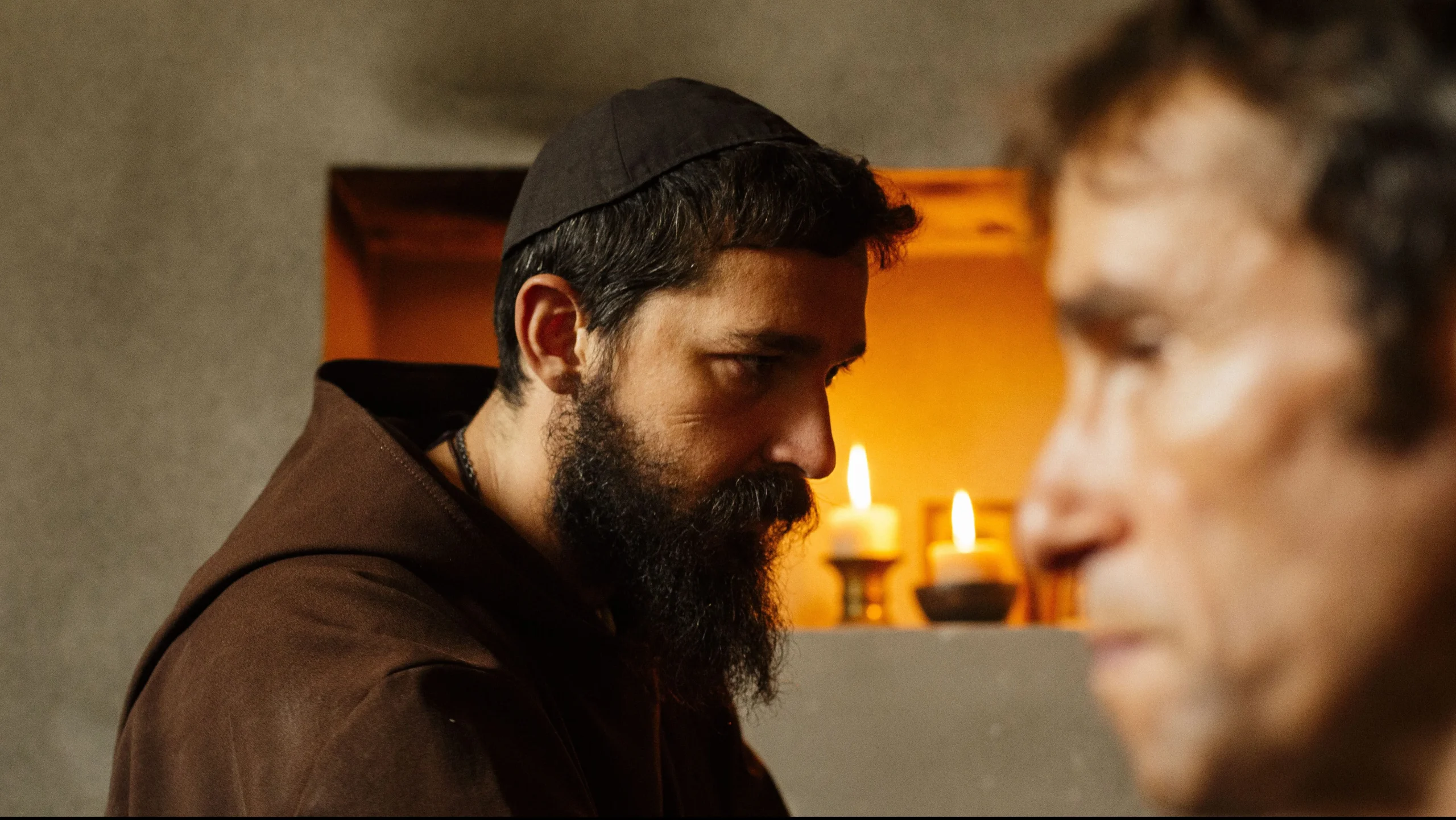 Abel Ferrara's latest film Padre Pio had its world premiere at last year's Venice Film Festival. It will be released in the U.S. in just a few weeks time, courtesy of Gravitas Ventures. Shia LaBeouf stars as the titular figure, an Italian monk who rose to fame in Catholicism during the two World Wars. Padre Pio died in 1968 at age 81, and was later beatified by Pope John Paul II and canonized in 2002. Ferrara cast LaBeauf when frequent collaborator Willen Dafoe recommended him as a perfect fit for the role. It is co-written by Ferrara and Maurizio Braucci (Martin Eden, Gomorrah). It also stars Marco Leonardi, Salvatore Ruocco, Luca Lionello, and Asia Argento.
The film centers on Padre Pio in 1918 as he contends with his faith in the violent days of post-WW1 Italy. Ferrara is no stranger to making biopics on famous Italians, as he has done so in Pasolini, his ambitious 2014 undertaking about the final hours of the iconic filmmaker Pier Paolo Pasolini. It is even known that the experience of making this inspired LaBeouf to convert to Catholicism. Cameron Moore, Gravitas Ventures' Senior Director of Theatrical Distribution called it "a much discussed religious biopic for the unforeseeable future. Shia LaBeouf gives a show-stopping performance with superb direction from acclaimed director Abel Ferrara."
See the trailer and poster below. In theaters and on VOD June 2.