OUR FATHER, THE DEVIL Trailer: A Refugee Faces Her Horrifying Past In 2023 Indie Spirit Best Feature Nominee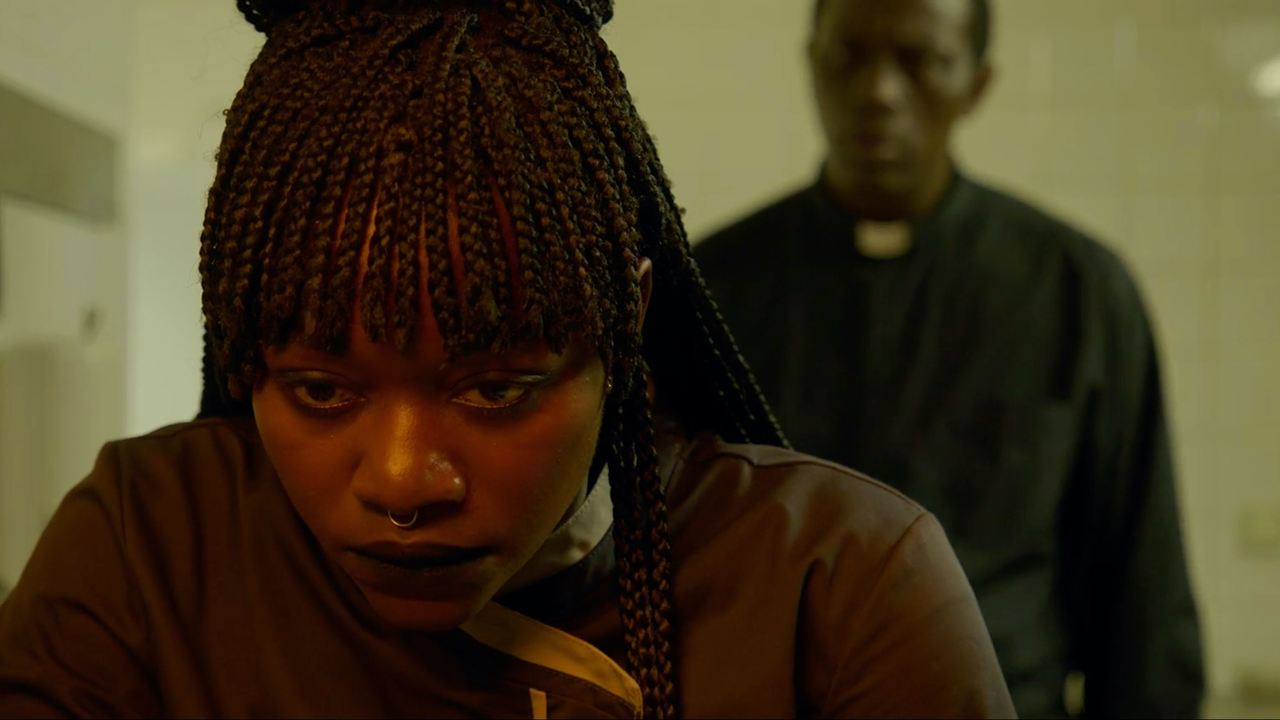 One of the surprise nominees for Best Feature at the Independent Spirit Awards this year was writer-director Ellie Foumbi's haunting feature debut, Our Father, The Devil. It had its world premiere at the 2021 Venice Film Festival where it was played in the prestigious Biennale College Cinema. It also won the Narrative Audience Award at the 2022 Tribeca Film Festival where it won even more praise for Foumbi's directing and its portrayal of trauma. Now, after a few years on the festival circuit, it will finally make its way to theaters later this August. The France-set psychological thriller centers on an African immigrant who's forced to face her trauma when she encounters a priest she recognizes from terrifying events in her homeland.
Our Father, The Devil will open in NYC at the Quad Cinema on August 25, before making its way to Laemmle Royal in LA on September 1. It will stream on Fandor later this year.
Here's the official synopsis:
Nominated for the 2023 Best Feature Independent Spirit Award, Ellie Foumbi's elegant moral thriller and debut feature OUR FATHER, THE DEVIL ("Mon père, le diable") stars a riveting Babetida Sadjo as Marie, the head chef at a retirement home in small-town France. Her day-to-day life spent caring for residents, hanging out with her co-worker and best friend Nadia (Jennifer Tchiakpe), and teasing a potential new romance is disrupted by the arrival of Father Patrick (former Spirit Award nominee Souleymane Sy Savané, GOODBYE SOLO), an African priest whom she recognizes from a terrifying episode in her homeland. As he further endears himself to the residents and staff, Marie is forced to decide how best to deal with this reminder of her troubled past. 
See the trailer and poster below.