MURINA Trailer: A Teenage Girl Seeks Independence In Croatian Cannes Winner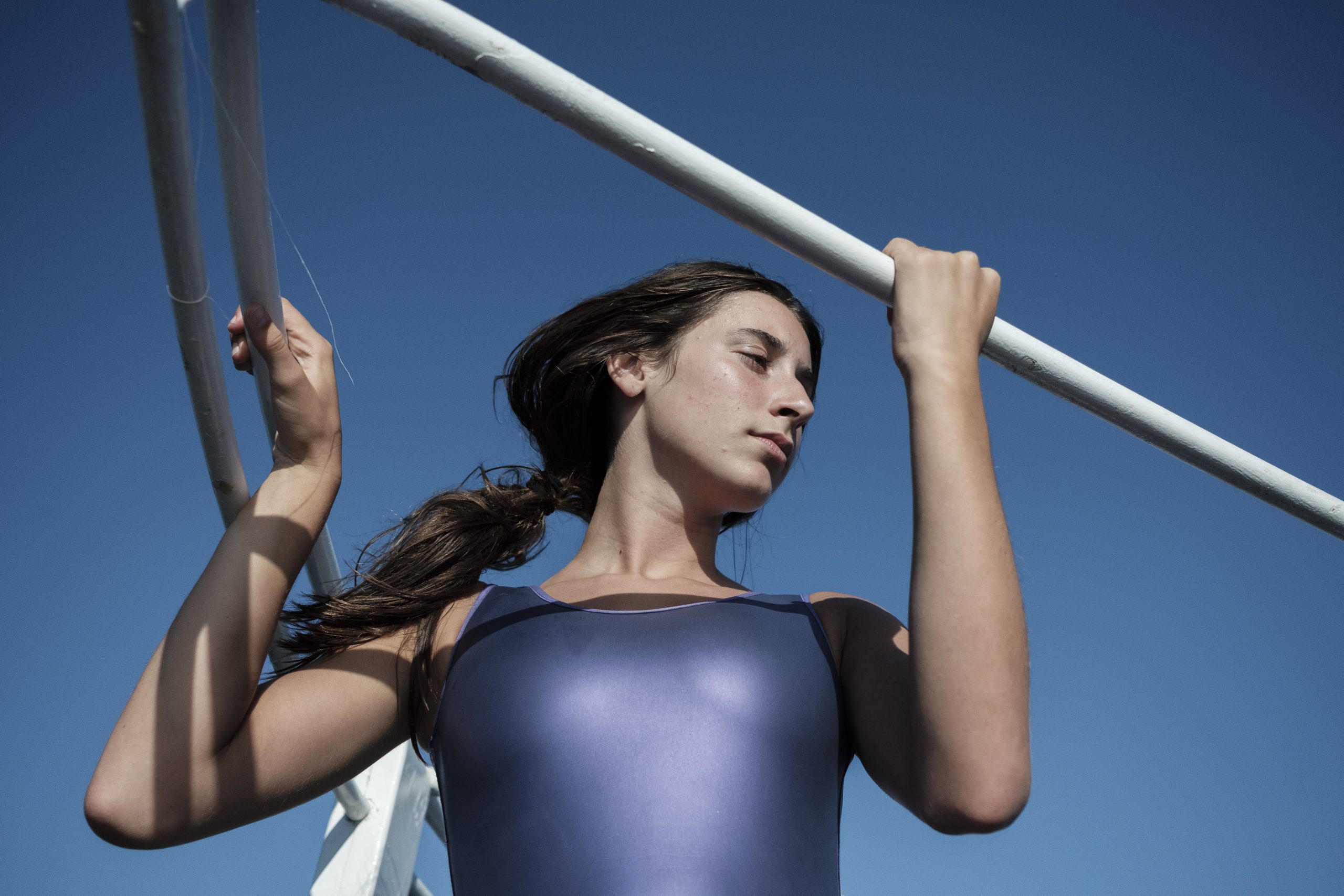 Croatian writer/director Antoneta Alamat Kusijanović feature debut, Murina, is a coming-of-age tale that follows a teenage girl trying to break free of her domineering family life as she finds hope in the form of an attraction to a much older man. Based on Kusijanović's 2015 short film titled "Into the Blue," it stars newcomer Gracija Filipovic and Cliff Curtis (the upcoming Avatar 2), and premiered at last year's Cannes Film Festival where it won the Camera d'Or for best first film. The textured cinematography from Hélène Louvart (The Lost Daughter; Never Rarely Sometimes Always) also contributes to the film's breathtaking scenery and sensuality. Now, with executive producer Martin Scorsese on board, Kino Lorber has set it for a July 8 theatrical release at Metrograph in New York, followed by Laemmle Theatres in Los Angeles on July 15.
Here's the official synopsis:
On a remote island along Croatia's Adriatic coast, 17-year-old Julija spends her days diving for eel with her domineering father Ante and watching other teens party on a nearby yacht. Julija bristles at Ante's heavy handed cruelty and resents her mother Nela's passivity. She longs for independence but is unsure how to achieve it, until the arrival of the rich and mysterious Javier seems to offer a way out. Javier is considering buying Ante's land to build a resort, which would allow the family to escape their island isolation for the city. Once Ante's employer and Nela's lover, Javier flirts shamelessly with Nela and Julija, setting off a subtle battle of hypermasculine one-upmanship that pushes Ante to humiliate and control Julija even more. Flattered by Javier's praise and stories of traveling the world, Julija sees him as the solution to all her problems. But does his affection portend freedom, or something more sinister?
Check out the trailer below: