JETHICA Trailer: Strange Things Are Happening in This Offbeat Ghost Story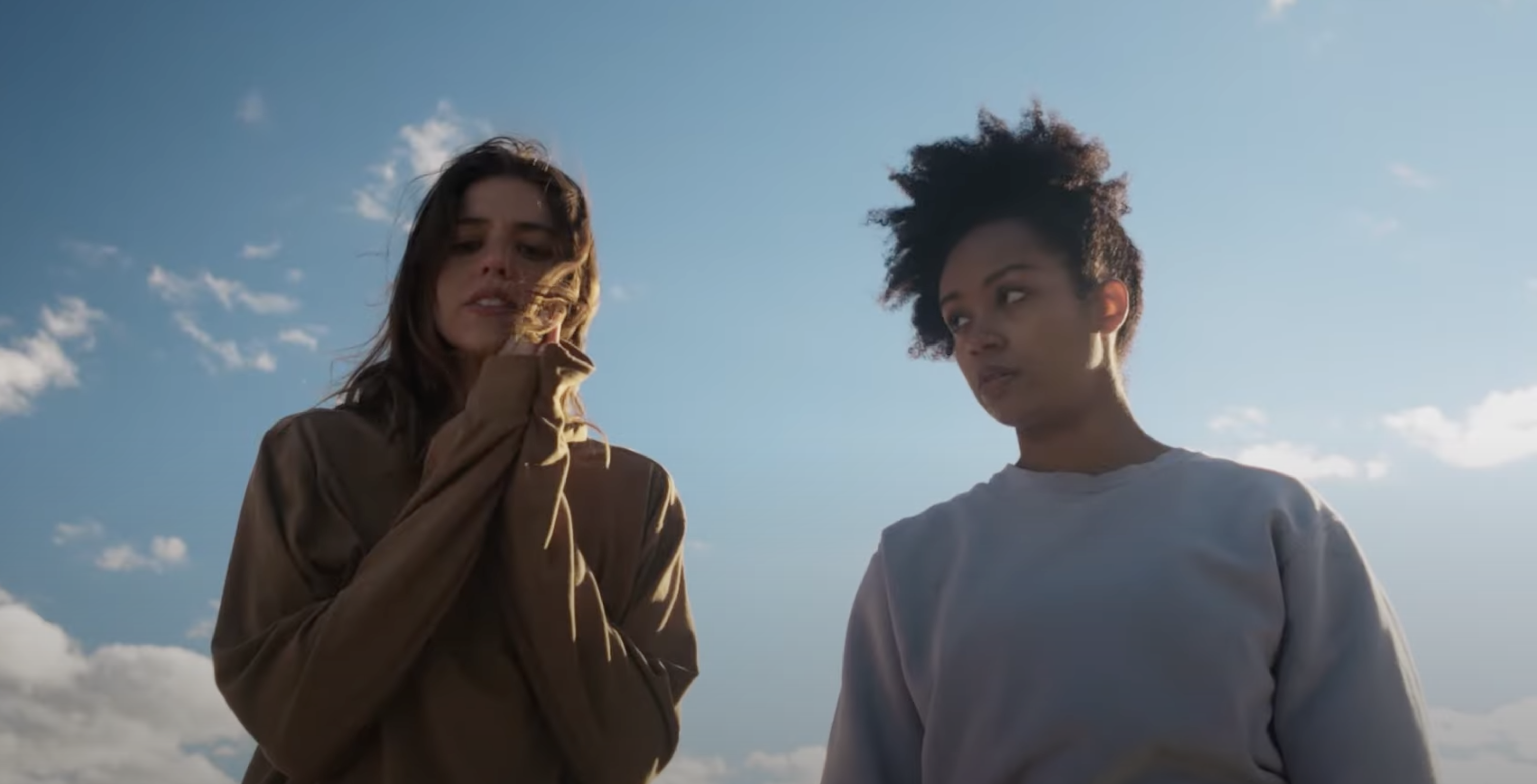 One of the most memorable films to break out at this year's SXSW was Pete Ohs' microbudget black comedy, Jethica. Shot for under $10,000 using a Canon DSLR, it premiered in the Visions section of the festival where it gained the fascination of both critics and audiences. The horror satire centers on a young woman (Ashley Denise Robinson) on the run from her stalker who runs into an old friend (Callie Hernandez) living in the desert. As her stalker (Will Madden), who's more annoying than threatening catches up with her, a lot of things start to appear out of the ordinary for which they may have to seek help from beyond the grave. Cinedigm recently acquired the film, which will release in select theaters on January 13, starting with a run in L.A. at the Lumiere Music Hall. It will then stream on Fandor on February 14.
Here's an official synopsis:
In this darkly comedic SXSW oddity, Jessica lives in fear of a man named Kevin who follows her everywhere she goes. While on a road trip, she reconnects with Elena, an old friend she hasn't seen since high school. Elena has been hiding out at her deceased grandmother's ranch in New Mexico. When Kevin mysteriously appears again, Jessica and Elena seek help from beyond the grave to get rid of him for good… but Kevin is different from other stalkers and won't move on so easily.
Ohs also wrote the script with stars Hernandez (La La Land), Robinson (The Beta Test), Madden (The Wolf of Snow Hollow), and Andy Faulkner (Youngstown).
Watch the trailer below. Streaming on Fandor February 14.