INFINITY POOL Trailer: Alexander Skarsgård Stars In Brandon Cronenberg's Sundance-Bound Horror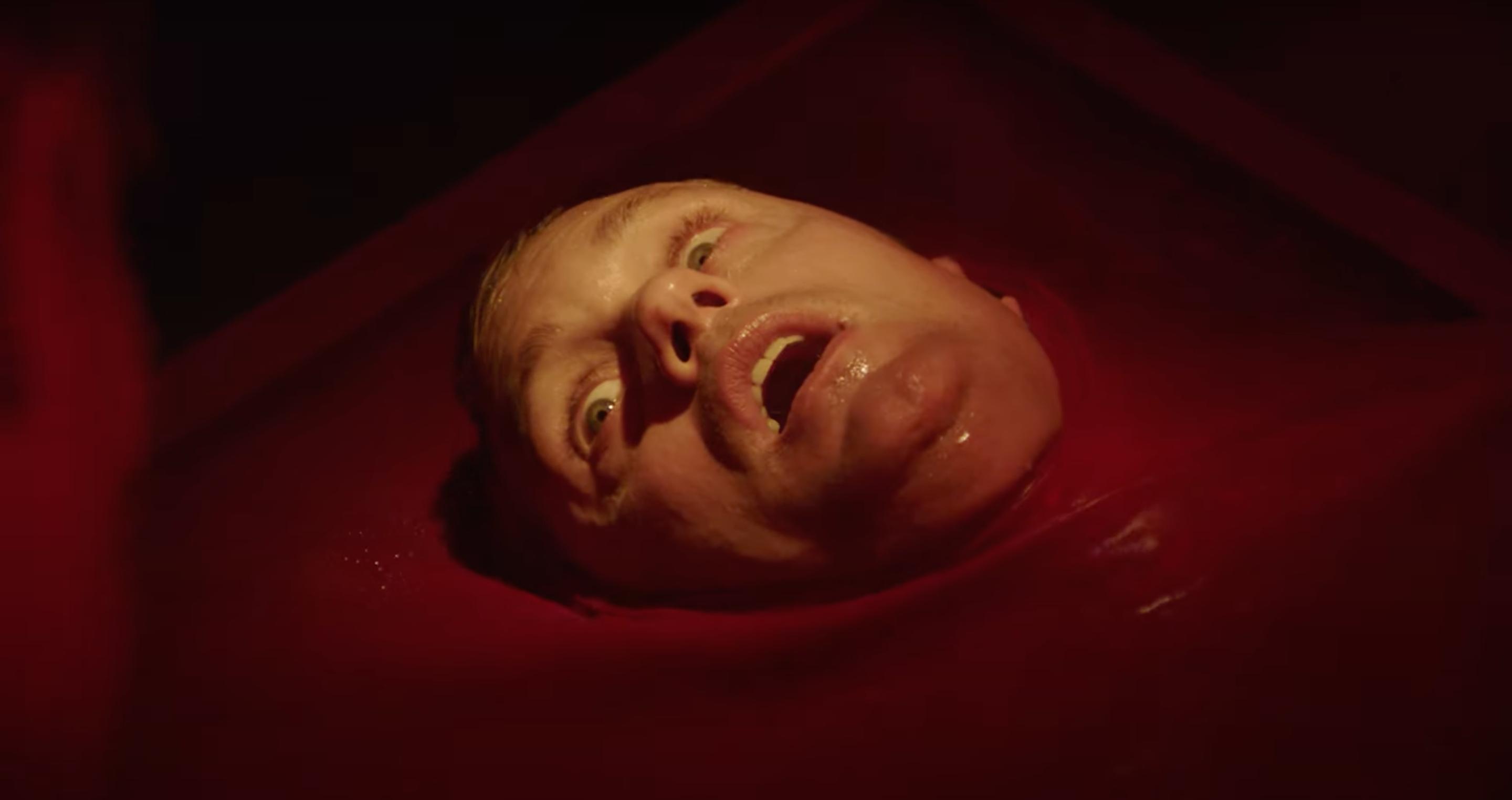 After yesterday's lineup announcement for the 2023 Sundance Film Festival, Brandon Cronenberg's Infinity Pool is one of the most highly anticipated films on the list. In his third film since 2020's Possessor, Canadian writer-director Cronenberg explores the lives of the beautiful and wealthy through the eyes of Alexander Skarsgård and Cleopatra Coleman's opulent couple who stumble upon a hellish world in their isolated island resort. Neon has now treated us all to a trailer of the new horror film that will be making its world premiere in the Midnight Section. Brace yourselves for what seems like a new wild ride. Think along the lines of The White Lotus meets Eyes Wide Shut.
Here's an official synopsis:
While staying at an isolated island resort, James (Alexander Skarsgård) and Em (Cleopatra Coleman) are enjoying a perfect vacation of pristine beaches, exceptional staff, and soaking up the sun. But guided by the seductive and mysterious Gabi (Mia Goth), they venture outside the resort grounds and find themselves in a culture filled with violence, hedonism, and untold horror. A tragic accident leaves them facing a zero-tolerance policy for crime: either you'll be executed, or, if you're rich enough to afford it, you can watch yourself die instead.
The son of David Cronenberg (whose film Crimes of the Future was also released by Neon earlier this year), Brandon's first film was 2012's Antiviral, which premiered in Un Certain Regard at Cannes. Infinity Pool received some buzz earlier this year for receiving an NC-17 rating, but has now been appealed to an R-rating for "graphic violence, disturbing material, strong sexual content, graphic nudity, drug use and some language." Brandon Cronenberg also executive produces alongside Skarsgård, and Neon's Jeff Deutchman and Tom Quinn.
It will roll out in theaters January 27, shortly after its Sundance premiere.
Watch the trailer below.