FLUX GOURMET Trailer: Peter Strickland's ASMR Culinary Satire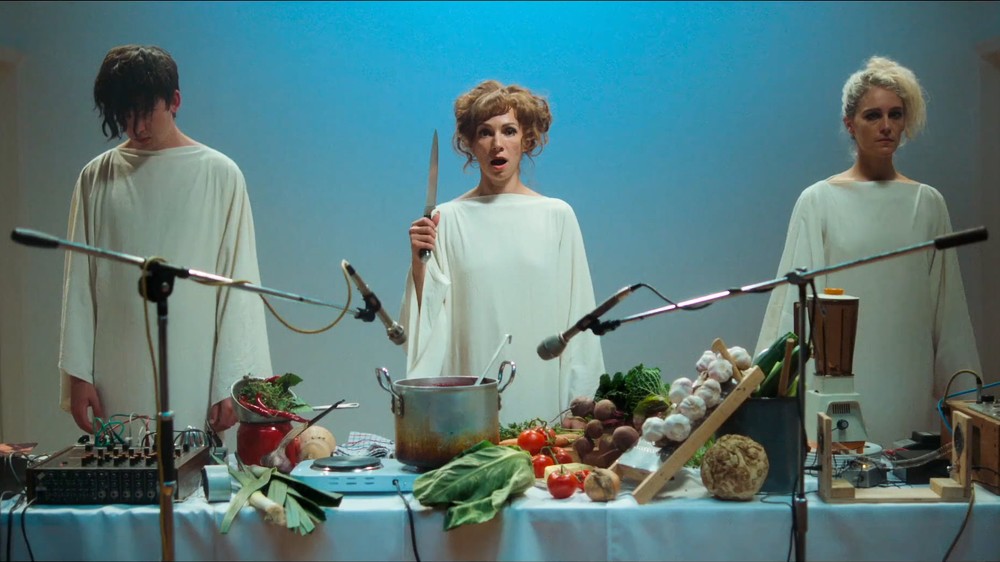 In Fabric and The Duke of Burgundy maestro Peter Strickland returns with a new vision of class horror. This time, he uses his bizarre vision to combine the worlds of culinary arts and performance art into something one would describe as both remarkable and jaw-dropping in Flux Gourmet. The dynamic cast features Asa Butterfield (Sex Education), Gwendoline Christie (Game of Thrones), Ariane Labed (The Lobster), frequent Strickland collaborator Fatma Mohamed, Makis Papadimitriou, Leo Bill (In Fabric), and Richard Bremmer. IFC Midnight will release the film in select theaters, On-Demand & Digital June 24.
The film is centered on a band devoted to the sounds of the culinary arts residing at an institute devoted to culinary and alimentary performance. They soon find themselves embroiled in power struggles, artistic vendettas, and gastrointestinal disorders. Strickland's previous film In Fabric centered on the demonic forces of fashion, and now he seems to be putting the exact same focus on both food and performance combined.
Check out the trailer below: