FAREWELL MY CONCUBINE 4K Restoration Trailer: Chen Kaige's Palme d'Or Winner Returns to Theaters 30 Years Later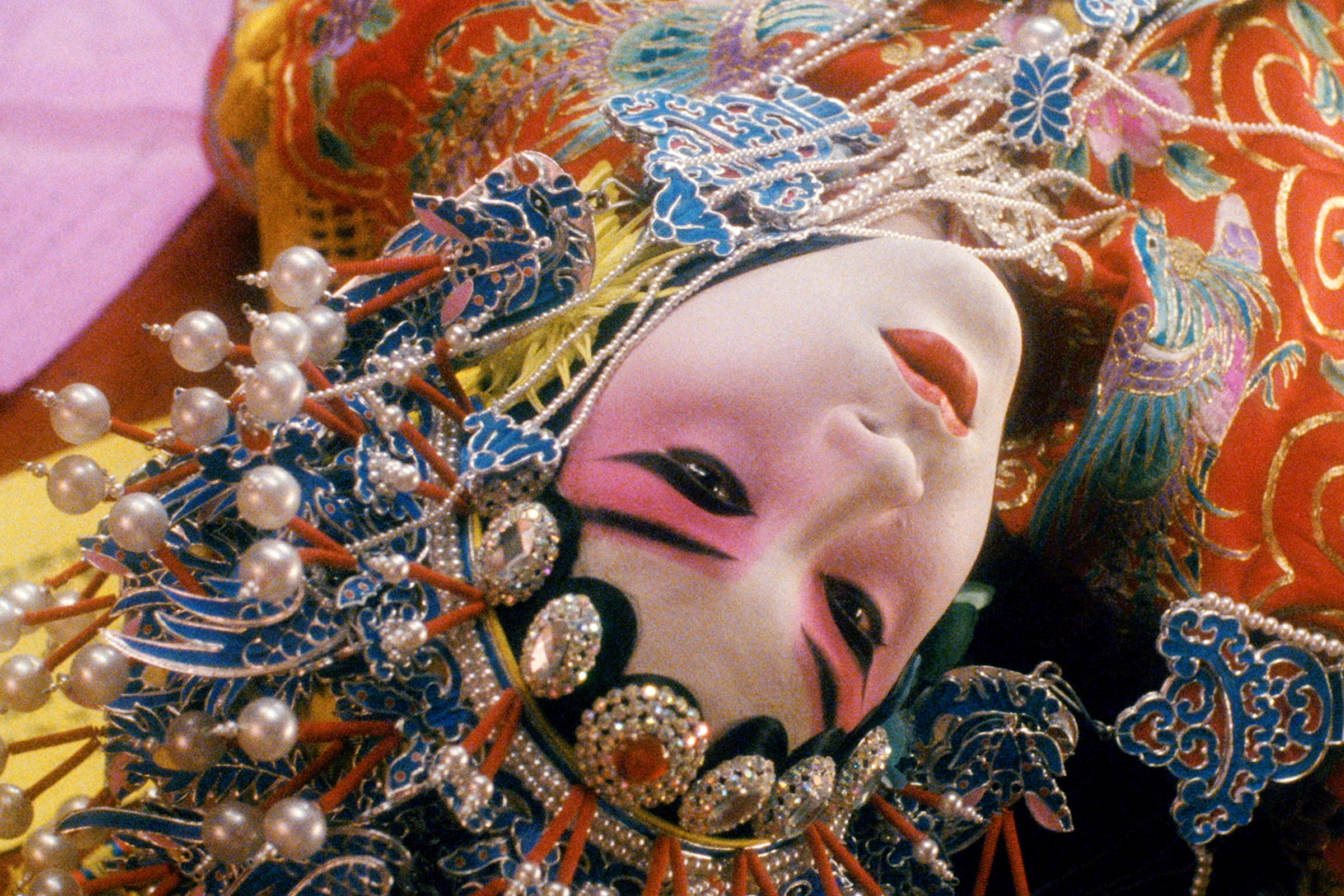 Thirty years after winning the Palme d'Or at the 1993 Cannes Film Festival, Chen Kaige's decades-spanning love story Farewell My Concubine is being brought back to theaters with a new 4K restoration in the full director's cut never before seen in U.S. theaters. The film was also nominated for the Best International Feature and Best Cinematography Academy Awards. It stars Leslie Cheung and Fengyi Zhang as performers in the Beijing Opera whose lifelong bond is tested when a courtesan (Gong Li) comes between them. The film is set in a politically tumultuous 20th-century China, from the early days of the Republic of China to the aftermath of the Cultural Revolution. It is set to hit theaters starting September 22 in NYC from Film Movement Classics.
Here's the official synopsis:
In Chen Kaige's adaptation of the Lilian Lee novel, Cheng Dieyi (Leslie Cheung) and Duan Xiaolou (Zhang Fengyi) grow up enduring the harsh training of the Peking Opera Academy, where instructors regularly beat the students to instill in them the discipline needed to master the complex physical and vocal techniques of this ancient art. As the two boys mature, they develop complementary talents: Dieyi, with his fine, delicate features, assumes the female roles while Xiaolou plays masculine warlords. Their dramatic identities become real for Dieyi when he falls in love with Xiaolou, who fails to fully reciprocate Dieyi's affections and marries a courtesan, Juxian (Gong Li), creating a dangerous, jealousy-filled romantic triangle. Spanning 50 years from the early 20th century to the tumultuous Cultural Revolution, Kaige's passionate, exquisitely shot film captures the vast historical scope of a changing country (and the mesmerizing pageantry of the opera) while also revealing the intimate and touching details of a unique, tender, heartrending love story.
See the restoration trailer and poster below.