DRIVE-AWAY DOLLS Trailer: Margaret Qualley & Geraldine Viswanathan Star in Ethan Coen's First Solo Venture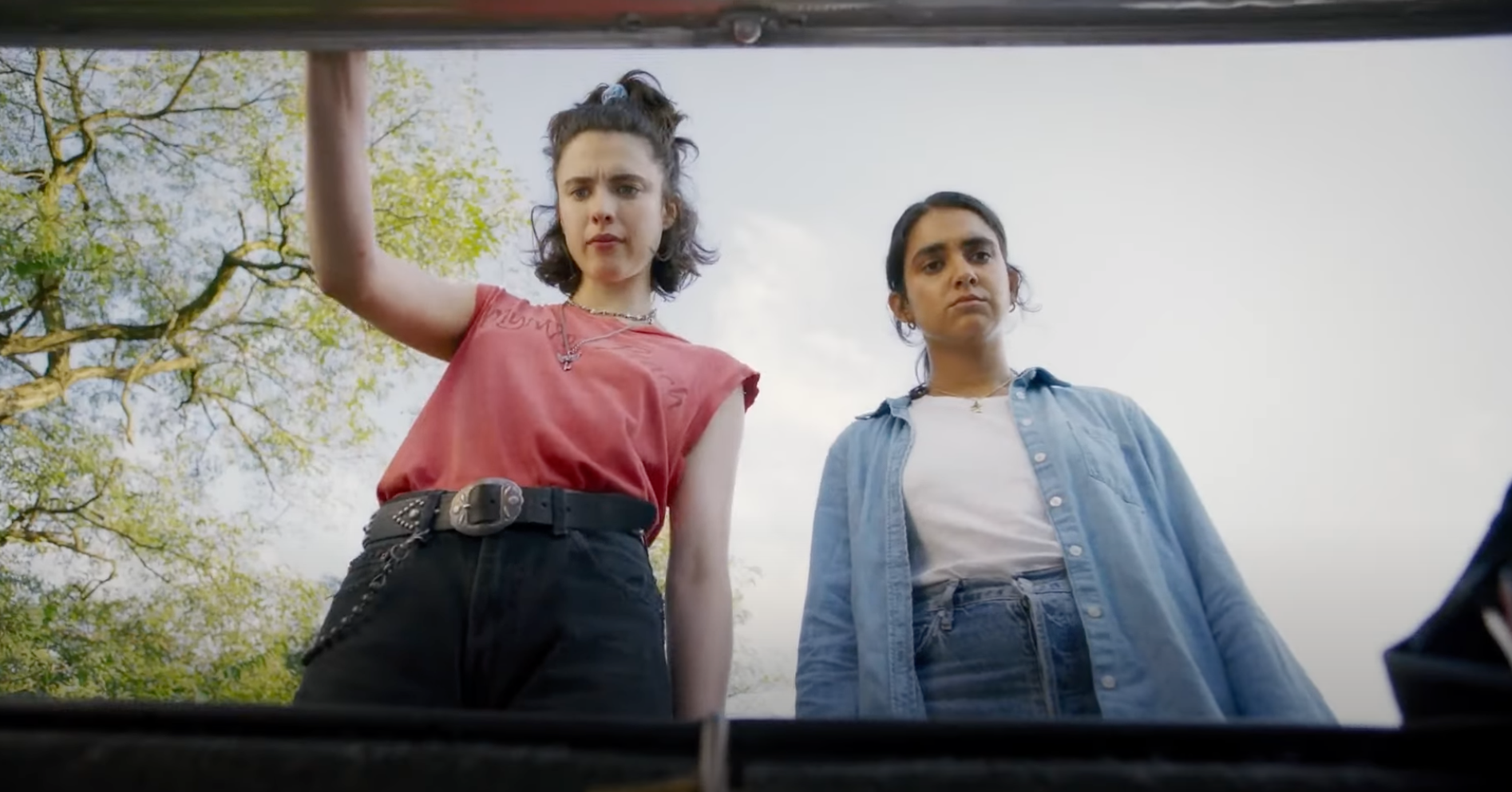 Just a few years ago, Joel Coen showed us how capable he is as a solo director with his masterful The Tragedy of Macbeth. Now his brother Ethan gets that opportunity with his new road trip comedy, Run-Away Dolls. Co-written by Coen and his wife Tricia Cooke, it follows two lesbian besties (Margaret Qualley and Geraldine Viswanathan) who take an impromptu road trip to Florida. Trouble soon comes their way as the car they're taking has something belonging to some unsavory, yet bumbling crooks who are on their trail. The stacked cast also includes Beanie Feldstein, Pedro Pascal, Bill Camp, Colman Domingo, and Matt Damon.
Focus Features has just launched the official trailer ahead of its September release. Judging from the release date, it would be safe to assume a Venice and/or TIFF premiere leading up to it.
Here's the official synopsis:
Written by Ethan Coen and Tricia Cooke, this comedy caper follows Jamie, an uninhibited free spirit bemoaning yet another breakup with a girlfriend, and her demure friend Marian who desperately needs to loosen up. In search of a fresh start, the two embark on an impromptu road trip to Tallahassee, but things quickly go awry when they cross paths with a group of inept criminals along the way.
See the trailer and poster below. In theaters September 22.