CRIMES OF THE FUTURE Redband Trailer: David Cronenberg Makes Surgery the New Sex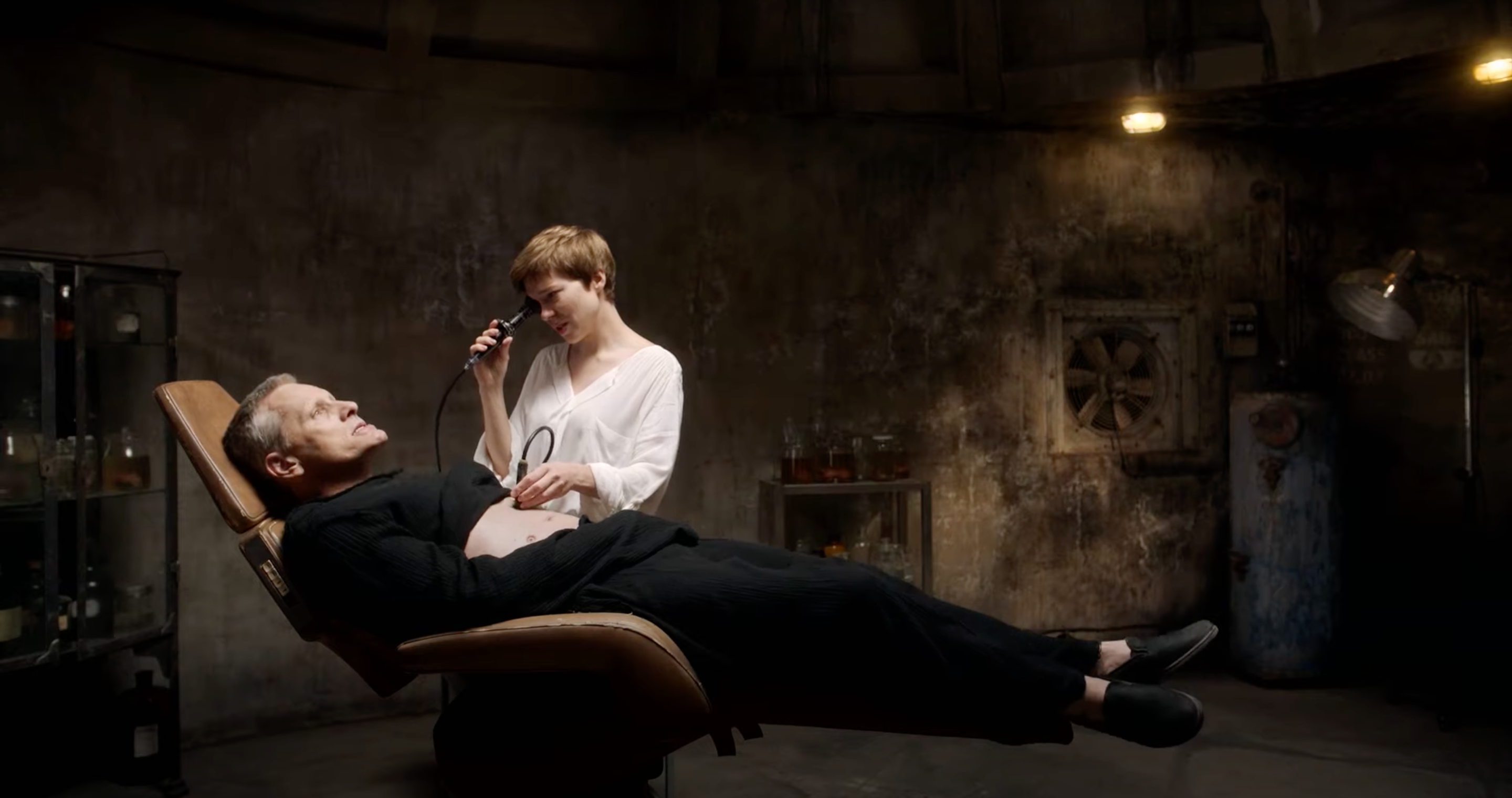 A few weeks before its highly anticipated Cannes premiere, Neon has released a new redband trailer for David Cronenberg's Crimes of the Future, bound for theaters on June 3. In his long-awaited return to body horror, Cronenberg takes us to a world where pain has been erased and the human body undergoes new transformations/mutations. During his recent appearance at CinemaCon, he said he wants his film to "attack the world," which is something we can probably expect from an individual of his reputation.
In his fourth collaboration with Cronenberg, Viggo Mortensen stars as a celebrity performance artist who publicly showcases the metamorphosis of his organs with the help of his partner (Léa Seydoux). His performances, however, gain the attention of a National Organ Registry investigator (Kristen Stewart) in which the true mission becomes clear: Organ transplants will lead to the next phase of human evolution.
The cast also features Scott Speedman (Underworld), Lihi Kornowski (Losing Alice), Don McKellar (Exotica), Tanaya Beatty (Yellowstone), and Welket Bungué (Berlin Alexanderplatz). Cronenberg also reunites with his longtime composer Howard Shore and production designer Carol Spier.
Watch the red band trailer below: