CARMEN Trailer: Melissa Barrera & Paul Mescal Star in Reimagining of Opera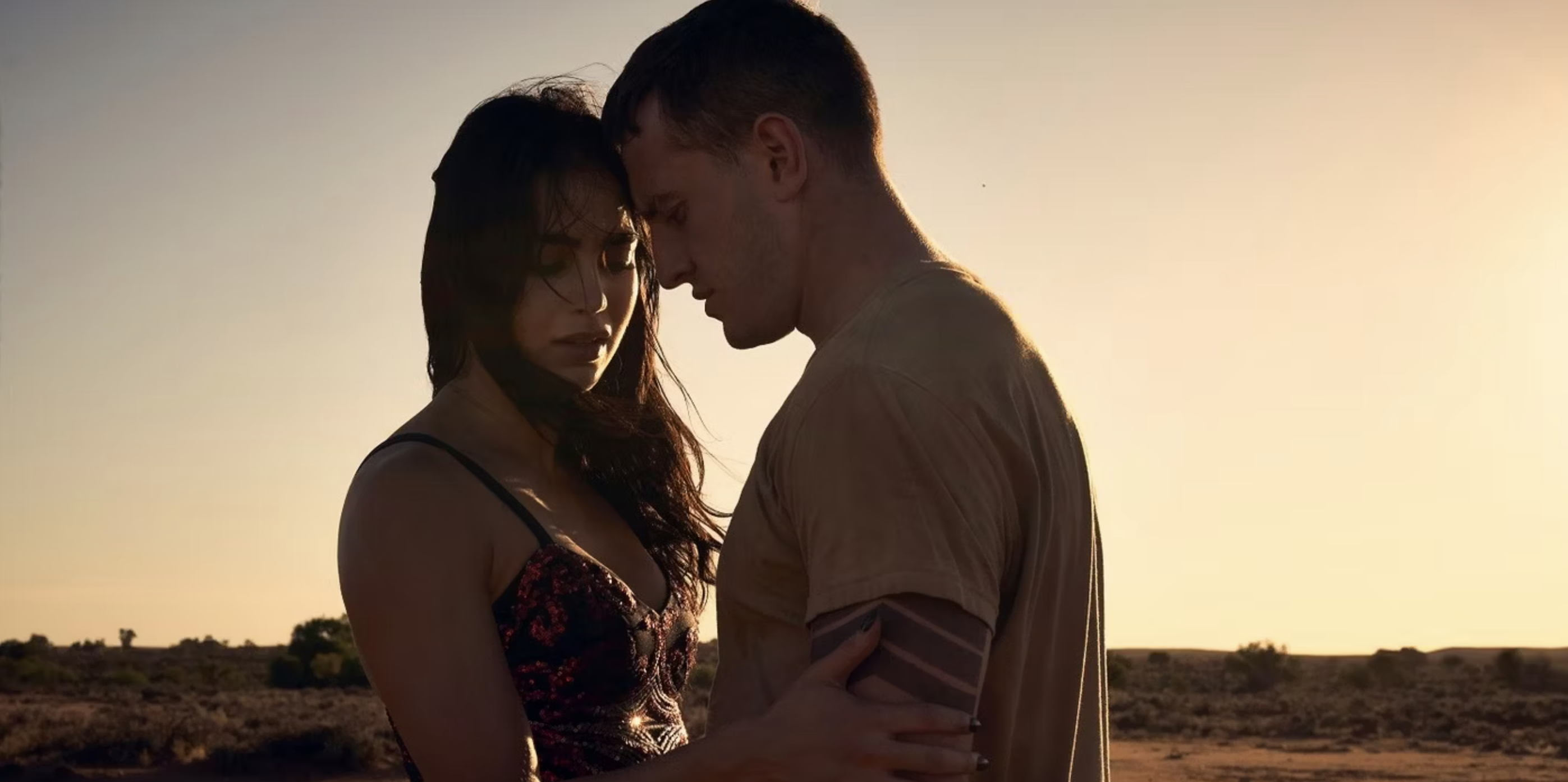 It's a new season for contemporary musicals! Famed ballet choreographer Benjamin Milliepied makes his directorial debut this spring with a reimagining of the classic Georges Bizet opera, Carmen. Melissa Barrera (Scream, In the Heights) stars as the titular character, an undocumented immigrant who flees to the U.S. where she strikes an unexpected romance with a hardened veteran and border patrol guard (Paul Mescal, fresh off his Best Actor Oscar nomination for Aftersun). It features an original score by Nicolas Britell (Moonlight, Succession) with original songs by Britell, Taura Stinson, Tracy "The Doc" Curry, and Julieta Vinegas. Jorg Widmer (A Hidden Life) serves as the cinematographer, which appears to have a very Malick/Iñárritu-like aesthetic. The film had its world premiere at the Toronto International Film Festival, and Sony Pictures Classics has already set a limited theatrical release this April.
Here's an official synopsis:
Benjamin Millepied's CARMEN is a gritty modern-day tale, with a majestic score by Nicholas Britell, and dream-like dance sequences that evoke magic realism. The story follows a young and fiercely independent woman who is forced to flee her home in the Mexican desert following the brutal murder of her mother, another strong and mysterious woman. Carmen survives a terrifying and dangerous illegal border crossing into the US, only to be confronted by a lawless volunteer border guard who cold-bloodedly murders two other immigrants in her group. When the border guard and his patrol partner, Aidan—a Marine with PTSD—become embroiled in a deadly standoff, Carmen and Aidan are forced to escape together. They make their way north toward Los Angeles in search of Carmen's mother's best friend, the mercurial Masilda and owner of La Sombra nightclub – a sanctuary of music and dance. Carmen and Aidan find both solace and their unwavering love for each other in the safety of Masilda's magical refuge, but time is running out as the police hunt closes in.
Watch the trailer below. Opening in NY & LA on April 21.