BROOKLYN 45 Trailer: WWII Vets Conjure Up The Dead in Ted Geoghegan's Horror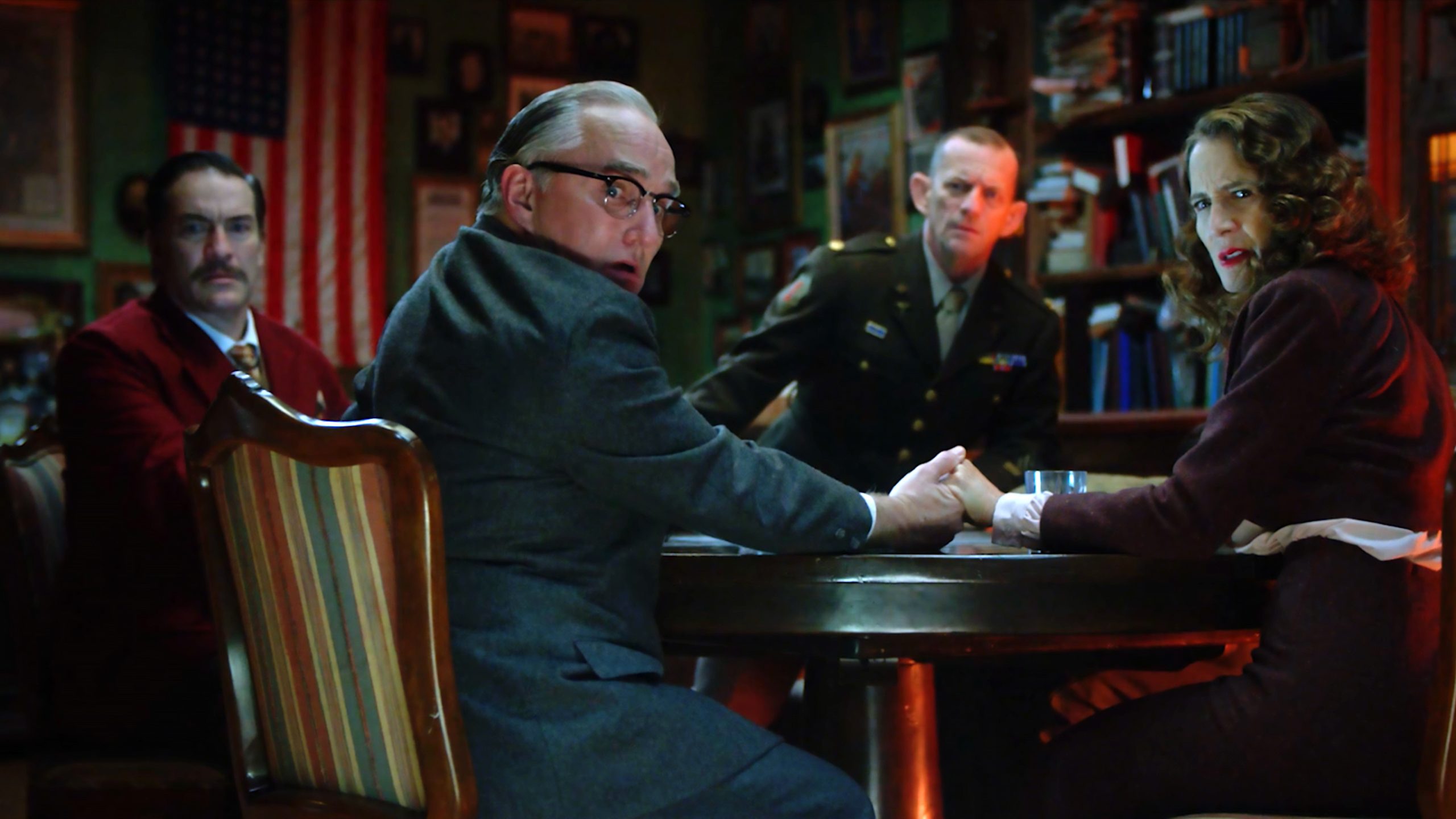 One of the highlights of this year's SXSW is arriving next month. Ted Geoghegan's supernatural horror Brooklyn 45 stars Anne Ramsay, Ron E. Rains, Jeremy Holm, Larry Fessenden, Ezra Buzzington, and Kristina Klebe as military veterans who unexpectedly find themselves in the middle of a séance in a Brooklyn brownstone. Best friends since childhood, they try to help one of their friends who is grieving a loss by taking part in the ritual, though they are soon trapped in a labyrinth of spirits and bloodshed. The first trailer has arrived ahead of its IFC Center theatrical release and streaming launch on Shudder and AMC+.
HtN's own Chris Reed chatted with Geoghegan about the film around its SXSW premiere. In his review, he wrote "Though a period piece, the movie is very much of our time, examining themes as relevant today as they've ever been. Throw in some paranormal mystery and the occasional gore, and you've got quite the cinematic package… Geoghegan may traffic in serious matters, but he's very much here for the fun of the exercise, as well, working with a team that delivers terrific practical effects on cue. The ensemble is strong throughout, deeply engaging us in the issues at hand. Sit back and let the horror take hold. It's a wild ride."
Here's the official synopsis:
Friday, December 27, 1945. Five military veterans gather in the ornate parlour of a Brooklyn brownstone. Best friends since childhood, they've reunited to support their troubled host–but when his invitation for cocktails turns into an impromptu séance, the metaphoric ghosts of their past become all-too-literal. Trapped in their host's lounge, the Greatest Generation now finds themselves put to one final test, with their only route to freedom being more bloodshed.
See the trailer and poster below. In select theaters June 1. Streaming on Shudder and AMC+ June 9.