BAD THINGS Trailer: Gayle Rankin & Hari Nef Take An Unhinged Vacation in Tribeca Horror Breakout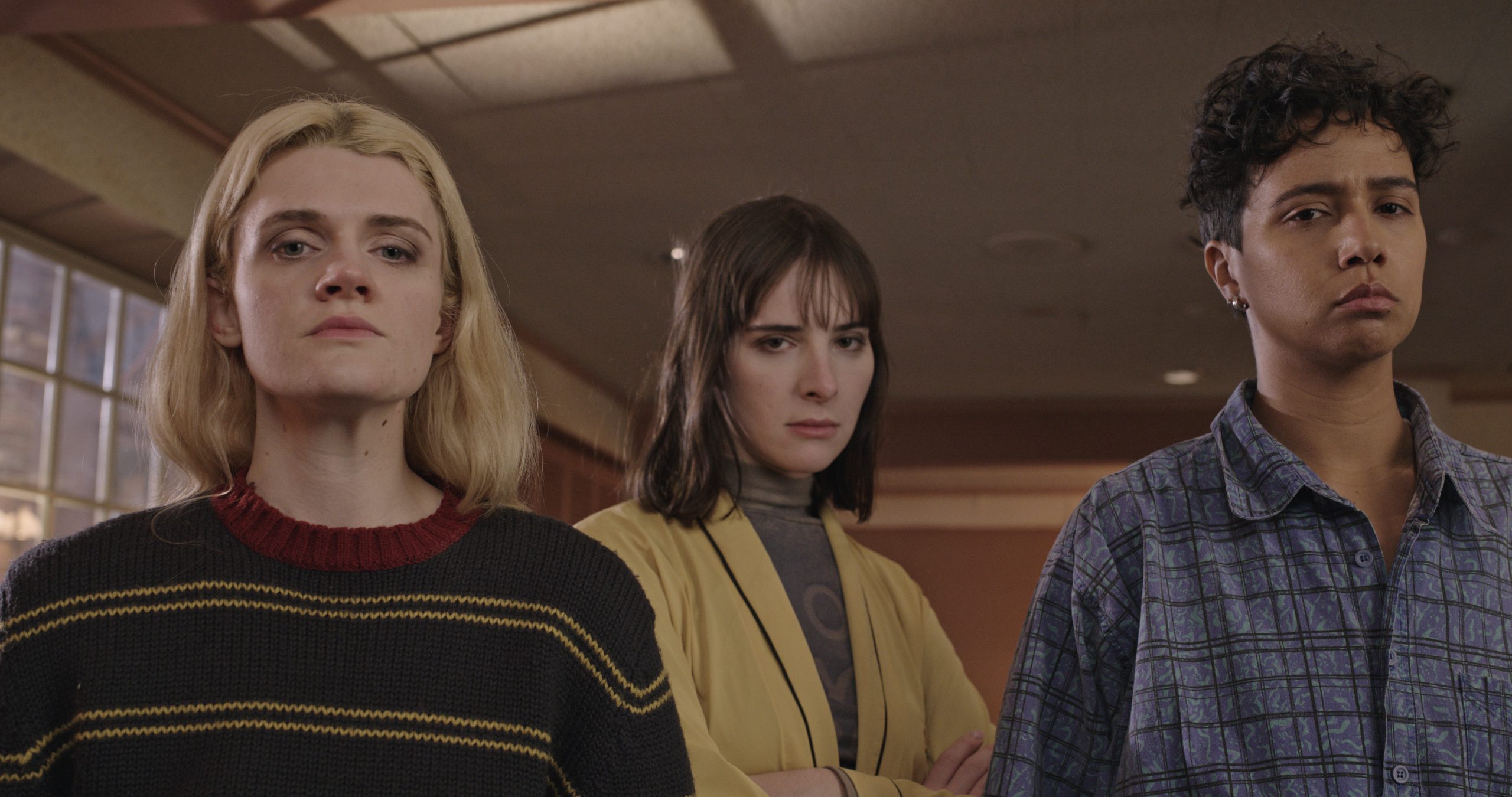 A weekend away at an abandoned hotel means bad news for four friends in the latest horror from writer-director Stewart Thorndike (Lyle). Bad Things puts a feminist, queer spin on The Shining as it centers on a woman (Gayle Rankin) who inherits her late grandmother's hotel, only for its dark forces to drive a gruesome wedge between her and her traveling companions. It had its world premiere at the Tribeca Film Festival where it garnered praise for its slow-burn suspense, Rankin's performance, and fresh take on the psychological slasher. It also stars Hari Nef (who's lighting up the big screen as a Barbie), Annabelle Dexter-Jones, Rad Pereira, Jared Abrahamson, and Molly Ringwald. A trailer has just been released ahead of its launch on Shudder and AMC+ this August.
Here's the official synopsis:
When a group of friends escapes the city to spend the weekend in an abandoned hotel, a pervading eerie energy begins to illuminate the cracks in their little family unit. Ruthie Nodd (Gayle Rankin) inherits the hotel from her grandmother and with bad childhood memories threatening to burst to the surface, Ruthie wants to sell the hotel and never return. But her partner Cal (Hari Nef) drags her there in the hopes of returning it to its former glory. They are joined by their amiable friend Maddie (Rad Pereira) and mysterious grifter Fran (Annabelle Dexter-Jones), whose unhinged seduction threatens to drive a wedge between the couple. As the friends dance, cook, flirt, and fight up and down the halls of the hotel, they begin to find themselves indelibly entwined in the hotel's seductive embrace and start doing bad things to each other.
Watch the trailer below. Streaming on Shudder and AMC+ August 18.