ALL OF US STRANGERS Trailer: Andrew Scott Finds Love and Closure in Andrew Haigh's Drama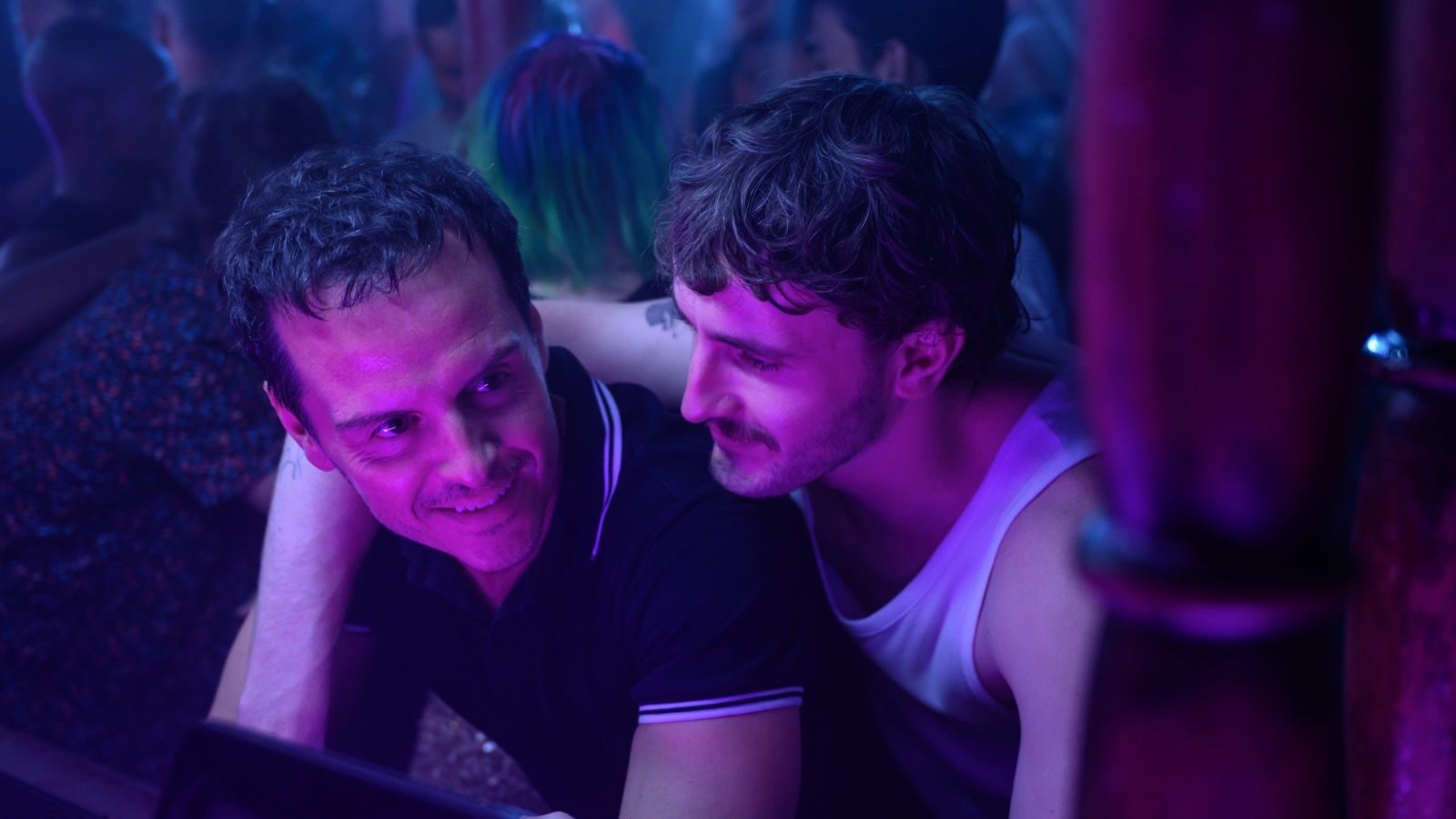 What if you had the opportunity to speak with your dead parents?
That's what Andrew Scott finds himself doing in Andrew Haigh's latest drama, All of Us Strangers. Known for his authentically-told romantic dramas such as his 2011 breakout Weekend and 2015's 45 Years, Haigh returns with a new love story that uses a gentle touch of surrealism. Based on Taichi Yamada's 1987 novel, Andrew Scott stars as an introverted screenwriter who starts a romance with his more extroverted neighbor (Paul Mescal). As soon as that happens, he returns to his childhood home on the outskirts of London where he finds his parents (Claire Foy and Jamie Bell), who died 30 years ago. The film had its world premiere at the Telluride Film Festival to huge acclaim. It will soon be screened at NYFF and the BFI London Film Festival. Searchlight Pictures has just released a trailer ahead of its release this December.
Here's the official synopsis:
One night in his near-empty tower block in contemporary London, Adam (Andrew Scott) has a chance encounter with a mysterious neighbor Harry (Paul Mescal), which punctures the rhythm of his everyday life. As a relationship develops between them, Adam is preoccupied with memories of the past and finds himself drawn back to the suburban town where he grew up, and the childhood home where his parents (Claire Foy and Jamie Bell), appear to be living, just as they were on the day they died, 30 years before.
All of Us Strangers arrives in theaters December 22. Watch the official trailer below.