What is the Julien Dubuque International Film Festival?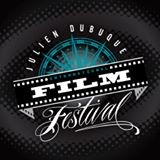 About 15 years ago, when I first started taking my film writing seriously over at Film Threat, it wasn't uncommon to get 2-3 invites to cover film festivals per month. We'd be invited anywhere from Dallas to Oxford, from Las Vegas to Michigan, there was just so many festivals with budgets to fly out press, we frequently had to turn some down. That was a long time ago, before the American economy crashed and many festivals that were run with hedge fund money or out of the generosity of a few wealthy, film loving patrons either went away completely or lost the ability to do anything but barely stay afloat. But every once in a while, I'll still get a random invite to some exotic place to cover a film festival like the one I got a few weeks ago.
It was a normal day here at the Hammer to Nail office (a small desk in the corner of my living room) when I received an email asking if I'd be interested in attending and covering the Julien Dubuque International Film Festival on April 23-26. After careful consideration and argument with my wife over just where Dubuque is (I was certain it was the Middle East) we used the ole google machine and discovered, it's in Iowa. Well, there you go. No more than a week prior to this invite I had a conversation with Michael Tully in regards to never saying "no thanks" to travel and accommodations to film festivals when offered so, I said yes without really looking at their website.
As a writer well seasoned at covering festivals (the experience, the films, the scene in general) I figured this would be a smaller, cool regional festival that would have a few films I recognized, some I had heard of but had yet to see as well as a few people I knew and it would be an awesome weekend. Yet after looking at the schedule it quickly became apparent that not only were almost all the films ones I've yet to hear about, I also didn't recognize any names of the people that would be there. In other words, I agreed to fly blind into a town I've scarcely heard of to have a completely unknown experience. I freaked out. For about 5 minutes. Then I realized that traveling to a film festival without knowing what I might see and who I might meet might be one of the coolest things ever.
After digging into their website I counted 15 documentaries, 26 feature narratives and  57 shorts. That's no joke for a festival running on a Thursday through a Sunday! I also cherry picked some cool events off the fests press release and added them below. So, stay tuned and I'll let you know how it goes throughout the weekend. Again, it's kind of scary being out here all on my lonesome but it's also exciting to be a part of a steadily growing festival (which was named one of the 25 coolest film festivals by MovieMaker Magazine in 2013) that is gaining momentum steadily in each of its 3 years of existence. If you're here, come say Hi!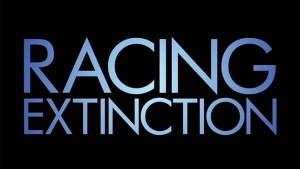 (The information below is from the Official Press Release of the 2015 Julien Dubuque International Film Festival)
Dubuque native and Academy-Award winner Louie Psihoyos (The Cove) will be at the festival for a red-carpet screening of his documentary "Racing Extinction" at 3 p.m., on Thursday, April 23, at Mindframe Theaters
Actress Kate Mulgrew (Orange is the New Black), who was the honorary chair of the inaugural festival in 2012, will introduce the Silent Film Showcase at 7 p.m. on Friday, April 24 at Five Flags Theater
There will also be a red carpet screening of the Official Selection film "Awaken," with its stars in attendance, including Natalie Burn (Expendables 3) and David Keith (Hawaii Five-O, Unrequited).
The podcast "Drunk on Disney" will be live at 10 p.m. on Friday, April 24, at Eronel. It will feature the podcast's comedian Guy Hutchison, as well as Andy Sipes (voice actor, Code Monkeys & Adult Swim), Zac Knutson (Director "John Millius" doc, "Marvel 75th Anniversary Special ABC), and Brian Studler (Brothers & Sisters & Star-Crossed).
A Writer's Panel, at 1:15 p.m. on Saturday, April 25 at the National Mississippi River Museum, will include a slew of Hollywood screenwriters, including  Brian Studler (Brothers & Sisters TV Series), Heather Hach (What to Expect When You're Expecting & Freaky Friday), Carl Ellsworth (Red Dawn & Disturbia), and Marilyn Atlas (Real Women Have Curves). The moderator will be Sebastian Twardosz (Circus Road Films)
– Don R. Lewis (@ThatDonLewis)