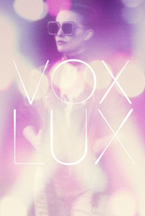 (The 2018 Toronto International Film Festival runs September 6-16 in, you guessed it, Toronto, Canada. Hammer to Nail has boots on the ground in the form of lead critic Chris Reed and Matt Delman. They're excited to bring you some amazing reviews so stay tuned!)
Brady Corbet's Vox Lux is incredibly potent and daring filmmaking. Visually and aurally stunning, the proceedings will shock and horrify and anger most of its viewers. But to incite an audience is to capture them, and Corbet has our undivided attention. Despite losing some momentum early in the second half, the film sinks its teeth into the viewer's flesh and doesn't let go. Vox Lux a triumph that we'll be thinking and talking about for a long time.
Natalie Portman headlines, but only after Raffey Cassidy—known for the doomed daughter in Killing of a Sacred Deer — sets the stage for what's to be an explosive mid-movie turn. Cassidy, playing the young Celeste, is catapulted to stardom at an early age after a clip of her singing at the service for her school's mass shooting — which she was a victim of — goes viral. Corbet combines commentary on our current gun violence epidemic with instant fame-dom. The first segment is set in 1999, around the time of Columbine, but pre-social media, and it's in some ways a harbinger of what's to come for our nation. As Celeste heals, her neck brace turns into a constantly changing neck accessory, in a touch of overt symbolism that serves as a constant reminder of her profoundly damaged past.
Cassidy adopts Portman's way of speaking which, along with her signature beauty mark, makes her a perfect younger version for what we expect to be Portman's character. It is a bit jolting then, when Portman arrives onscreen with a thick Staten Island accent that feels initially like a bad SNL bit. It takes a while to settle into, and it's unfortunate that there's a needlessly long diner scene that slows momentum when the wheels were spinning so furiously up until that point. But after a while Portman's performance as the older Celeste solidifies and takes on an unexpected power. An interaction with a pushy journalist (Christopher Abbott) gets Celeste heated, and the way she describes the classifications of gunshot wounds to the vertebrae to him is palpably seething.
The director of photography, Lol Crawley, who worked with Corbet on Childhood of a Leader, deserves recognition for his emphatic camerawork. There is a goodfellas-like long take through a hotel that's choreographed beautifully without attracting too much attention to itself. The score by Scott Walker is another technical standout. It is extraordinary; in a classical style that evokes epics of film history. Jude Law, Stacey Martin and Jennifer Ehle round out the cast, all turning in honest performances that range from supportive to abrasive. And the contributions of Sia—she's credited as a producer—lend credibility to the pop music milieu.
There are a handful of filmmakers that have stylishly pushed boundaries the way Corbet has here, but any comparisons to Fincher, Haneke or Von Trier are beside the point. Corbet has a singular vision, and he employs a team of collaborators that bring it to life with such vivid resolve, perhaps not precision, but earnest resolve, that makes it a feast of a film.
– Matthew Delman (@ItsTheRealDel)