SUNDANCE '14: TULLY'S WRAP-UP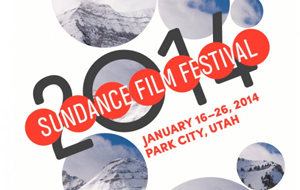 As a director who presented a new feature at the 2014 Sundance Film Festival, I have found all of the press coming out of Park City lamenting the "meager deals" and somehow linking that to the "lackluster quality" of the films themselves to be particularly misguided and frustrating. And while I'm aware many of you assume I'm just being defensive here, that really isn't it. While I'm not going to get into specifics and am certainly not going to discuss the particulars of my own movie here, I can say with 100% conviction that many of these titles everyone is "shocked didn't sell!" actually had offers while in Park City, will be announcing deals in the coming weeks, and will be released publicly in 2014. The reality is that this is merely another sign of how our industry—or should I say world—is shape-shifting. You can blame the lack of "robust deals" on the fact that there wasn't a "breakout hit" and that the program wasn't "stellar" this year, but as someone who was fortunate enough to experience the festival from many different angles, my personal verdict is that the fragile world we're living in has forced distributors into a rather disappointing position of timidity and austerity. Ultimately, though, none of that means jack squat. What matters is sitting in a theater and watching movies, and based on the solid batch that I personally encountered (of course, I wish I saw soooooo many more films, but that was a seriously tricky task as a double-lanyarder), I am here to report that I found this year's Sundance programming to be as adventurous, inspiring, and exciting as ever. Here's my take on thangs…
SHORTS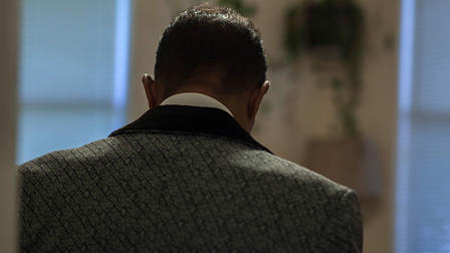 Rat Pack Rat (Todd Rohal, 18m) — I was the best boy on this film (having never done that before, I thank cinematographer Ben Kasulke and gaffer/producer Clay Liford for treating me gently), and I am close friends with Todd Rohal, but I feel so strongly about this movie that I can't not acknowledge it here (if you want to dismiss my enthusiasm for these aforementioned reasons, I challenge you to ask anyone not affiliated with Todd Rohal/this movie for their opinion and then report back to me). Rat Pack Rat is only 18 minutes long, but it has the scope and emotional impact of a feature. Eddie Rouse delivers a Spirit Award-worthy performance as a Sammy Davis Jr. impersonator who is hired to perform a birthday ditty for a wheezing, bedridden manchild (Steve Little). Rat Pack Rat is a master class in how to tell a deeply personal story without resorting to hackneyed, self-indulgent autobiography. No one else in the world could have come up with this premise, and no one else on the planet would have been able to infuse it with so much honest emotion. I dare say it's a masterpiece. ***WATCH IT RIGHT NOW*** [Also available on Fandor]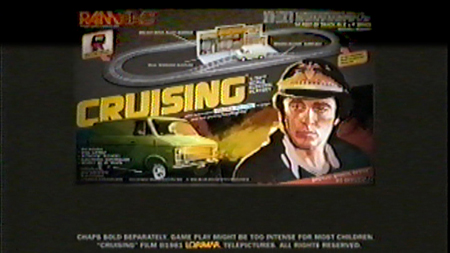 Cruising Electric (Brumby Boylston, 1m) — I feel the need to mention my own movie here, only to further compliment Brumby Boylston's "lost commercial from 1980" about a children's game inspired by the movie Cruising. A bad pairing of a short with a feature can make an insecure director head for the nearest bathroom to nervously barf the screening away. But in this case, Sundance's shorts guru Mike Plante reached out to me enthusiastically when the pairing had been made. Watching Cruising Electric at our world premiere (I fled the theater shortly after so as not to have to suffer through my own movie), I understood why Mike was so excited. Though this might sound self-deprecating or I don't know what, it is 100% objectively-factually-everythingly true: in only one minute, Cruising Electric set such a giddy tone that it made our movie play better. So much so that I am trying to keep our movies linked in any/all future fests we are invited to. If you don't believe me, ***WATCH IT RIGHT NOW***, at which point I dare you to not watch it again and again and again.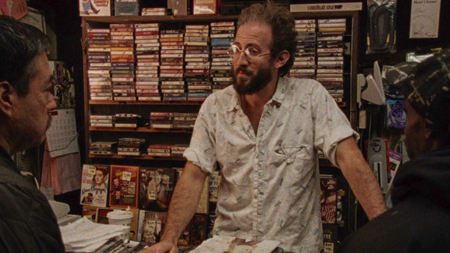 Person to Person (Dustin Guy Defa, 18m) — Defa's latest short is beautifully in tune with the ragged, scrappy spirit of old-NYC-soul filmmakers like the Safdie Brothers, Ronnie Bronstein, and now Alex Ross Perry (I've been trying to coin a nifty name for this old-new wave but haven't found one yet). An ambling day-in-the-life short story about a record store proprietor (Bene Coopersmith) who can't get a pretty hungover girl (Deragh Campbell) out of his apartment, Person to Person is populated by characters that feel like they've been teleported in from 1970s/80s NYC. Watching Person to Person reminded me of drinking gin-and-tonics in dive bars on the Lower East Side, back when the Lower East Side still had dive bars.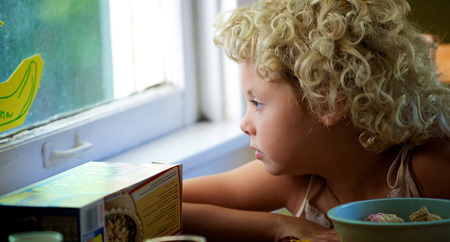 Dig (Toby Halbrooks, 10m) — The ending of Halbrooks' otherwise light and charming film—which vies with Boyhood and Hellion for Best Young Child Performances of the fest—caught me off guard. Perhaps I've been smoking too many Pop Tarts, but I processed Dig as a truly inventive metaphor for the emotional hole left behind when a father abandons—or is unwillingly separated from—his children. ***WATCH IT RIGHT NOW***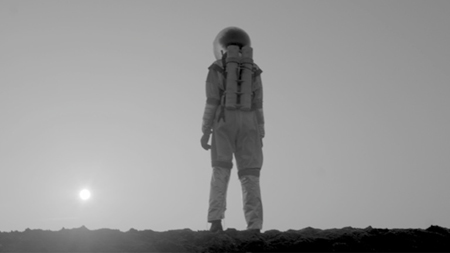 Afronauts (Frances Bodomo, 13m) — Bodomo (Boneshaker) delivers a striking dream of a short film with this inventive and poignant effort set in 1969, when a group of Zambians launch a young astronaut into the sky in order to beat America to the moon.
FEATURES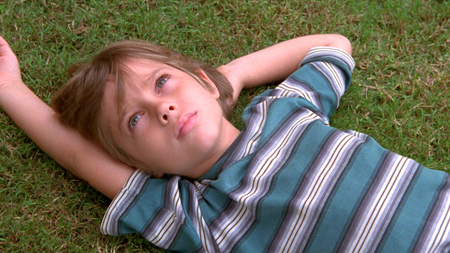 Boyhood (Richard Linklater, 164m) — Last year, it seemed that Richard Linklater had delivered his magnum opus with his trilogy-solidifying Before Midnight, but with the unveiling of his 12-years-in-the-making Boyhood at this year's fest, he somehow managed to catapult himself into another dimension. On a first viewing, Boyhood is simply overwhelming. The shock-and-awe of the premise—watching a real 7-year-old boy (and others, including Ethan Hawke, Patricia Arquette, and a phenomenal Lorelei Linklater) grow up before our very eyes over the course of a two-and-a-half hour narrative motion picture—perhaps unavoidably detracts from an emotional connection to the material (remember that no movie has ever attempted something like this before). Yet by the time Boyhood reaches its climax, those emotions arrive like a flood as we viewers understand that we have just been witness to a momentous, once-in-a-lifetime event. Boyhood is like The Tree of Life meets Dazed and Confused with an ending to rival Before Sunset. I cannot wait to see it again.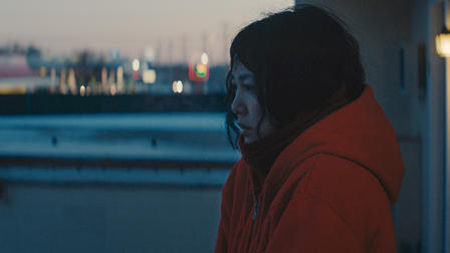 Kumiko, The Treasure Hunter (David Zellner, 105m) — For anyone who's been paying attention, the Zellner Brothers—David and Nathan—have been putting their unique imprint on American cinema for the past decade. But with Kumiko, The Treasure Hunter, they raise their bar to its highest plane yet. Employing an atypical three-in-one narrative structure, the Zellners tell the story of a Japanese woman (a muted yet somehow still electrifying Rinko Kikuchi) who is so obsessed with the Coen Brothers' Fargo that she makes a misguided trek to America to locate the movie's fake stash of cash. Stunningly photographed by Sean Porter (i.e., one of the few DPs in the world who makes me say "cellu-what?") and beautifully scored by The Octopus Project, Kumiko, The Treasure Hunter deserves immediate placement in the canon alongside other foreigners-in-America independent classics such as Stroszek, Paris, Texas, and Stranger Than Paradise.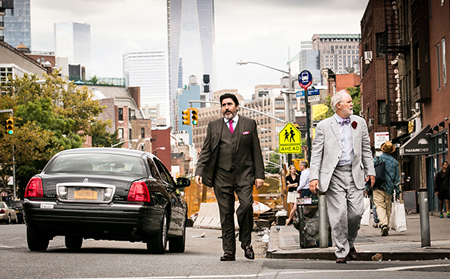 Love Is Strange (Ira Sachs, 98m) — While I don't mean to say that in another scenario Sachs' lovely, bittersweet poem of a film wouldn't have hit my sweet spot, I must acknowledge that when I caught it at its press screening early Sunday evening, I could not have been in a better headspace to let its unhurried rhythms wash over me. It just totally clicked. That said, I'm confident that a second viewing would/will deliver as well. John Lithgow and Alfred Molina are at their finest playing a couple who are forced to live apart when their marriage results in one of them losing their jobs. Love is Strange has an almost freakishly seamless blend of lightness and gravity, resulting in a drama that is ephemeral and yet lingers.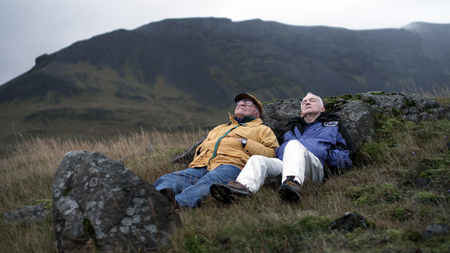 Land Ho! (Martha Stephens and Aaron Katz, 90m) — Prince Avalanche and The Trip collide in Iceland and genuine hilarity ensues in this collaboration between former North Carolina School of the Arts compatriots Aaron Katz (Cold Weather) and Martha Stephens (Pilgrim Song). Starring Paul Eenhoorn and Earl Lynn Nelson, Land Ho! is a foul-mouthed-yet-somehow-still-totally-sweet romp that shows how men—whatever their age—will always be boys.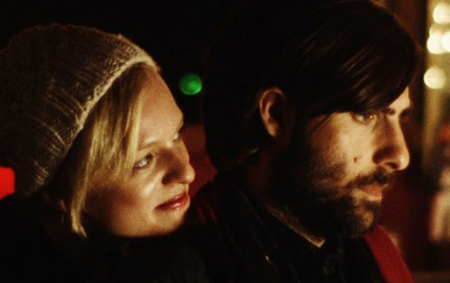 Listen Up Philip (Alex Ross Perry, 108m) — Literary inspiration meets celluloid fury in Perry's densest and richest work yet. A scalding love letter to NYC, as well as a portrait of narcissism run amok, Listen Up Philip is as exhilaratingly grueling as cinema gets (yes, I mean that as a compliment). Jason Schwartzman and Elisabeth Moss are their usual sturdy selves, but it is Jonathan Pryce who delivers a toweringly assured performance as the Philip Roth-esque Ike Zimmerman. Perry's screenplay, the top-notch performances of the cast, and Sean Price Williams' gritty, bruisingly gorgeous cinematography, result in one of 2014's most hyper-charged new films.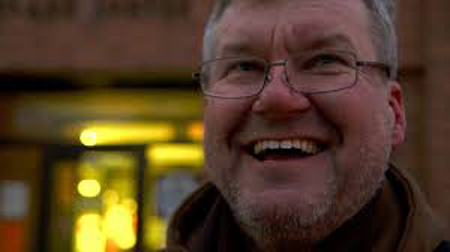 The Overnighters (Jesse Moss, 100m) — The less said about this documentary, the better—think Capturing the Friedmans or Prodigal Sons—but just know that if you like real-world dimensions in your nonfiction cinema, they don't come as complexly layered as this. And while I had a hunch something like it was coming, the third act twist nonetheless blew my mind. Films like The Overnighters give nonfiction cinema the very best name.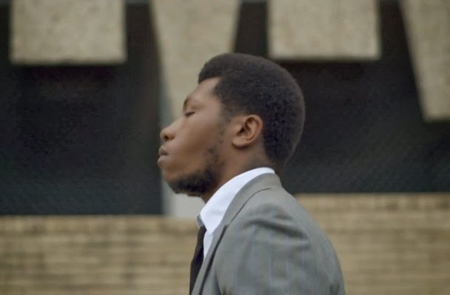 Memphis (Tim Sutton, 82m) — Sutton's cine-portrait of Memphis the city and Willis Earl Beal the musician is one of 2014 Sundance's most mesmerizing formal achievements. As it plays more like an atmospheric tone poem than a typical narrative, Memphis might seem to make more sense having been slotted in the New Frontier sidebar. Yet for that very reason, it came as such a pleasant surprise to encounter it in the NEXT Section.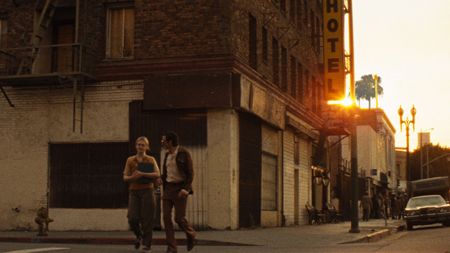 Low Down (Jeff Preiss, 119m) — What I found to be most rewarding in Jeff Preiss' big-screen adaptation of Amy Jo Albany's memoir—aside from Chris Blauvelt's period-legit celluloid imagery (he earned Best Cinematography for his efforts)—is how this film distinguishes itself from typical "addiction dramas" by making Joe Albany's heroin addiction (John Hawkes is at his most excellent here) seem more a product of his environment than a burning desire for the drug itself. It's a tricky line to ride, but the filmmakers pull it off here, resulting in a drama that authentically recreates Hollywood's skid row without ever feeling sensationalistic.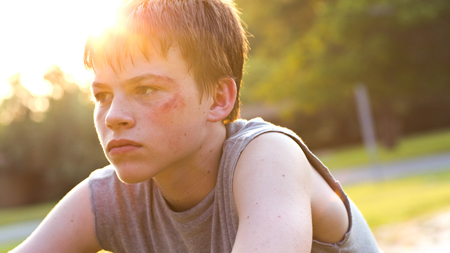 Hellion (Kat Candler, 94m) — A sort of chicken-and-egg situation here. I'm not sure if Kat Candler's drama reminded me so much of Short Term 12 because both films share a similar blend of R-rated tenderness, or if it's simply because they shared the same look (compliments of cinematographer Brett Pawlak)? In any case, Hellion is perhaps surprisingly not carried by the performance of Aaron Paul (who does nonetheless bring the goods), but instead by the one-two punch of discoveries Josh Wiggins and Deke Garner. Even when the script heads in a direction we might be expecting, the performances by these young leads help Hellion to remain compelling.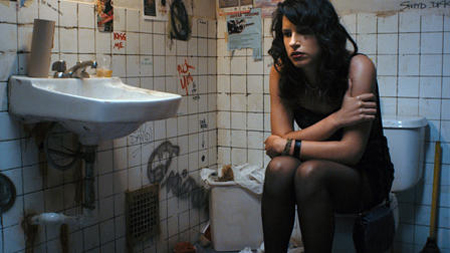 Appropriate Behavior (Desiree Akhavan, 82m) — Even though her character is a bisexual Iranian-American, the constant comparisons to Lena Dunham/Tiny Furniture nonetheless do make sense when it comes to Desiree Akhavan/Appropriate Behavior, and not just because Akhavan performs triple duty here as writer/director/star. In telling the frank tale of an aimless New Yorker trying to figure things out, Akhavan pulls no punches when it comes to combining frank sexuality and uncomfortable humor. But where Appropriate Behavior truly distinguishes itself is with regard to its narrative layout. Typically, the type of time-jumping structure employed by Akhavan here would merely be used as a stylistic ploy. Yet in this case, it produces genuine feelings of sadness and loss. As the film develops and we witness this blossoming relationship in the present-tense as Akhavan's Shirin remembers it in past-tense, the result is the same: an all-encompassing realization that this lovely connection is gone, gone, gone.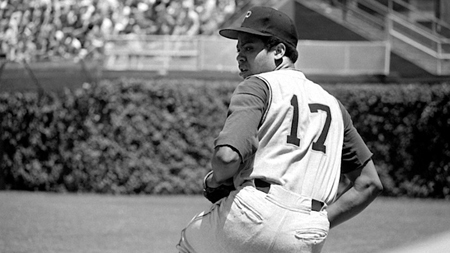 No No: A Dockumentary (Jeffrey Radice, 100m) — For those of us infatuated with this short film about former Major League Baseball star Doc Ellis—who, yes, pitched a no hitter in the 1970s while tripping on LSD—it would be hard not to simply want more of the same on a feature-length scale. Yet Radice and his team have no interest in supplying that sort of cartoonish whimsy. While there are laughs to be had throughout No No: A Dockumentary, the film ultimately delivers a three-dimensional portrait of an individual who was much more than a jokester. A powerful Civil Rights champion, Ellis chipped away at the league's institutional racism with his blend of humor, grace, and strength.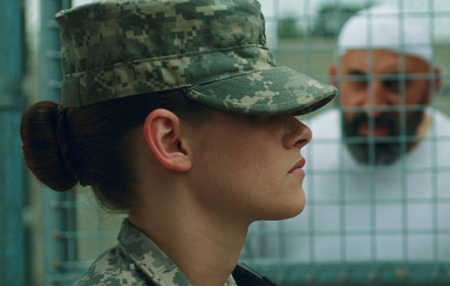 Camp X-Ray (Peter Sattler, 111m) — A handsomely mounted production in every respect (cinematographer James Laxton and production designer Richard Wright deserve special kudos), Sattler's debut feature also benefits from top-notch performances by its two leads: Kristen Stewart and Peyman Moaadi (then again, when is he not utterly excellent?). I'm still grappling a bit with the film's Shyamalanian payoff, but so much is done right with this production that it deserves to be seen.
— Michael Tully