SUNDANCE '13: The NEXT Section Comes Into Focus
When the NEXT section was launched a few years ago by the powers-that-be at the Sundance Film Festival, it replaced the American Spectrum sidebar that originated during the Gilmore years. It was a section that was created to accommodate low/micro-budget films that had no stars. Since "low-budget" in and of itself no longer means anything, due to the fact that Hollywood-grade high quality is easily attained by any smart producer/director regardless of budget, the section had been a hodgepodge of mostly unambitious films whose only quality was that they had no stars. This year, most of the 10 films in the NEXT section had a distinctive formal strategy. Consequently, it was the section that I felt was the best of what has proven to be a very strong overall festival.
Andrew Bujaski's fourth film, Computer Chess, was for me the most exciting of the 10, due to the use of a super lo-fi '70s-era video camera to tell the period tale of computer geeks who assemble for a weekend to battle each other's computer chess programs. The film is rich with themes regarding the promise and ultimate failure of technology to make the future (today) a better place. Read my full review here.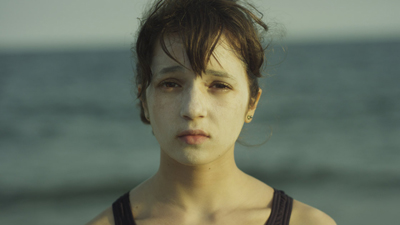 It Felt Like Love announced the arrival of a new talent with Eliza Hittman's Catherine Breillat-styled exploration of teenage sexuality during the waning days of summer in Brooklyn. Using non-professional high school aged kids, the film moves inside the head of the lonely, motherless teen played impressively by newcomer Gina Piersanti. At times the sexual situations hovered on the brink of Ulrich Seidl-like male ugliness, but despite the young girl's naïve interest in sex, she is spared total immolation. This was easily the most talented direction by a first timer at this festival.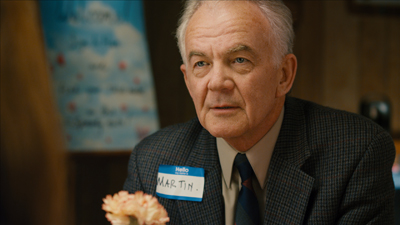 This Is Martin Bonner, which won the "Best of NEXT" audience award, was a very deliberate, restrained, naturalistic tale of two middle aged men trying to restart their lives alone. Writer/director Chad Hartigan was raised by Christian missionaries and his main character, Martin Bonner, played beautifully by Paul Eenhoorn, is going through a 'crisis of faith' by working as a counselor for early release prisoners. The head of his organization, an aggressive evangelical, played by Robert Longstreet, gets nowhere with Travis (Richmond Arquett), a newly released prisoner whose struggles to find a place in society mirror Bonner's own quest for meaning. Both men live an almost monastic lonely existence in small efficiency apartments in Reno, Nevada. The film has a quiet peaceful tone and the ultimately positive outlook about the ability for older people to start over made it the NEXT section's most popular entry.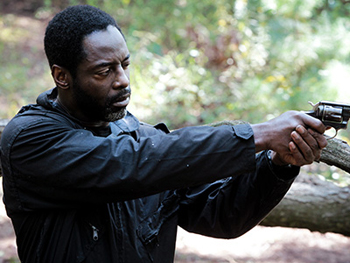 Alexandre Moors' Blue Caprice, a dark foreboding tale about two lost souls who act out their alienation and displacement by becoming snipers (in this case, the 'Subway snipers'), was frighteningly convincing and insightful. Told in an observational style, the film is a humanistic portrait of how solitude and rejection can turn some people toward evil. It features stunning performances by the two leads, the 'father' played by Isaiah Washington and the lost 'son' played by Tequan Richmond.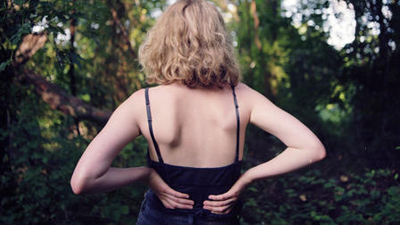 I Used To Be Darker, Matthew Porterfield's exploration of divorce and broken dreams balances beautifully the experiences of both the parents and the children. Featuring real life musicians Kim Taylor and Ned Oldham, it integrates live strikingly naturalistic performances into a pretty straightforward, Eric Rohmer-like narrative. Newcomers Deragh Campbell and Hannah Gross convincingly capture the young confused angst of girls on the verge of finding their own world outside of family. It was at first a shock for me to see Porterfield's standard use of film space, via reverse angles, but ultimately I Used To Be Darker is such a smart, well observed and tender film, it won me over.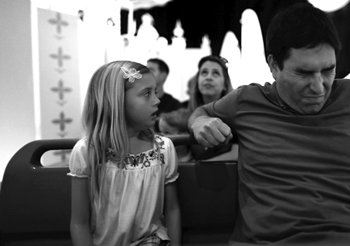 The two most 'outrageous' and 'radical' entries in the festival were the US Dramatic competition film Upstream Color by Shane Carruth and the Next section's Escape From Tomorrow, nicknamed the 'Disney film' by many due to the fact that it was shot on Disneyworld property, without permission. Neither film worked for me. Escape From Tomorrow has two sections; the first is a pretty straightforward tale of a husband losing his mind during a vacation trip with his family, while the second section becomes some sort of sci-fi odyssey in the tradition of Ed Wood. Though both films are obviously driven by their writer/director's ambitious desire to explore personal inner impulses, I found both to be overly obtuse and inarticulate. That said, Upstream Color was many people's favorite film at the festival. For me, the most radical and shocking film Sundance had to offer was Stacie Passon's Concussion, which uses conventional, TV commercial aesthetics to tell the story of an upper class suburban lesbian couple whose safe, boring family lifestyle is threatened by the 'wife's' sexual infidelity. Produced by Rose Troche, the film's third act pulls together the desire for multiple sexual partners while still retaining the family unit in a truly subversive happy ending.
Other favorite films include Richard Linklater's painfully honest Before Midnight (This is 40 for the smart set) and 26-year-old Ryan Coogler's tear-wrenching Fruitvale, which recounts the true story of Oscar Grant, a young Bay area African American who was shot by a cop in an incident on the Bart train on New Year's Night 2009. It was hard to hold back the tears as we watch Oscar's mother—played by the always amazing Octavia Spencer—stand straight as she processes the news that her son has been shot.
I could go on to describe the many other great films I saw, like the German film Houston, and the two drug tales by Sebastian Silva (The Maid) that featured loopy Michael Cera: Magic Magic and Crystal Fairy. For me, the low-budget Crystal Fairy was my favorite due in large part to Gabby Hoffman's hilarious, spot on portrait of a West Coast, yoga bending, crystal swinging duplicitous damaged soul.
As always, there was also a pile of boring sitcom aesthetic wanna be Little Miss Sunshines, but they were mostly all packed into the Premiere section and thus were easily identifiable and summarily avoided. Some of them were bought by misguided corporate distributors and will be in a mall near you soon. Others like the obvious misfires of Sweetwater (adolescent revenge western), The East (confused immoral politics), Big Sur (non-stop narration over a loop of pretty seascapes), and the just plain lame Afternoon Delight and Touchy Feely will probably evaporate into the digital either.
That's actually a pretty sparse recounting of one of the strongest Sundance Film Festival installments in many years. Combine the many great NEXT films with healthy overall sales and you'd have to surmise that indeed American indie film is as strong as ever.
— Mike S. Ryan