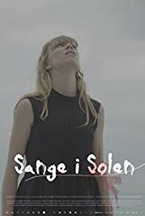 (The 24th Annual Slamdance Film Festival ran January 19-25 in Park City, UT. Hammer to Nail has you covered and guarantees more coverage than any other site. Watch us work it!)
With the stunning Møns Klint as its backdrop, Kristian Sejrbo Lidegaard's Songs in the Sun is a hypnotic thriller that revolves around the Danish legend of the Cliff King. Adapted from Lidegaard's 24-minute short film, Sombra (2017), Songs in the Sun luxuriates in the fairytale-like atmosphere of the island of Møns. The natural beauty of the dense forests and white chalk cliffs do most of the legwork in establishing the mood, although Sebastian Danneborn-Spjuth's cinematography and Jenna Mangulad's editing certainly contribute to the eerie tone.
Sonja (Charlotte Munck) is concerned that her daughter, Julie (Victoria Carmen Sonne), has been acting strange, so she convinces Julie's childhood friend, Anna (Emma Sehested Høeg), to visit them. While Sonja and Julie have remained on the island of Møn, the highly ambitious Anna moved away to Copenhagen. Since leaving, the 21-year-old Anna has been busy with her newfound urban existence. Currently, she is attempting to get into a prestigious music program. All the while, Julie spends most of her time daydreaming in the forest, fixated on finding the entrance to the Cliff King's magic garden, despite the legend that most people who find it never return.
Although we don't spend much time with Anna in Copenhagen, it is overwhelmingly obvious that her life is drastically different from Julie's. Like most urban millennials, she is perpetually busy (something she feels the need to repeatedly mention) and extremely goal-oriented. Anna has also become quite sophisticated since moving away from Møn. When we see Anna dressed in all black, reading Proust on the beach, that image pretty much says it all.
Anna has obviously moved on, while Julie has not changed one bit. Julie still wanders around with the wide-eyed wonderment of a 12-year-old who still believes in fairytales. While her existence may seem simple and naïve to someone like Anna (and probably most of the audience), Julie has basically chosen to commune with nature and enjoy the farthest reaches of her imagination. In modern society that seems fairly odd, prompting Capitalistic concerns about whether she can afford to live the rest of her life as a daydreamer. Those of us who reside in metropolitan areas will probably also have difficulties wrapping our minds around what it's like for a twenty-something to live in near-total seclusion.
There is a ginormous gulf between Anna and Julie in terms of their perceptions of the world and the point of human existence. Anna is tasked with the ambiguous end goal of trying to make Julie happy, which means overcoming their differences and finding ways to relate to Julie.
As the clouds and temperature change in the second half of the film, so does the film's tone, which takes a pivotal turn into darker and colder realms. Maybe it is the hot sun, the frigid water of the Baltic Sea, the cheap wine, or the entrancing environment, but Anna is dramatically impacted by the tonal shift. Her existence becomes more dreamlike and surreal, as if lucidly sleepwalking through a nightmare. The blurred line between reality and fantasy takes Songs in the Sun to some perplexing places, and it is completely up to the audience to try to make sense of it all or choose to sit back and revel in the world that Lidegaard creates.