Mike S. Ryan's Sundance 2016 Wrap-Up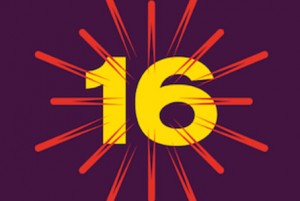 Sundance 2016, the post collapse world has begun with a new set of questions.
Sundance 2008 was the last of the "Sundance go- go years." Hamlet 2 was the top purchase that year for $12 million but there were also a slew of other purchases for low to mid seven figures. The mini majors still had their indie divisions, like Paramount Vantage and those companies employed a slew of junior execs that kept the over sized Sundance parties jammed to capacity. In one year it would all be over, post-economic collapse of fall 2008, Sundance 2009 and 2010 were solemn affairs.
Starting in 2010 the films though in particular, the "Next" section, started to finally get personal and interesting. The years that followed saw some correction in purchase prices but it wasn't until this year that we can firmly say the American indie market has modulated to a completely new place. Whether or not that place is temporary or healthy is yet to be seen, but we've definitely entered into a post-collapse era due to the fact that indie feature films are now valued for a different reason than how they were valued pre 2009.
But this was a great Sundance year not because many films received big purchase MG's (Nate Parker's Nat Turner slave riot film The Birth of a Nation was bought for an all time Sundance record of $17.5 million) but because there were actually so many great dramas that they far out numbered the standard twee, TV grammar comedies that have bloated the festival since Juno and Little Miss Sunshine. We had great new work from our mid career auteurs, Kelly Reichardt, Todd Solondz, Ira Sachs, Whit Stillman, and Kenneth Lonergan. We had new, personal dramas from young auteurs Antonio Campos, Josh Marston, Tim Sutton and So Yong Kim. Plus we had great first time films which announced the emergence of bold, new talent like Anna Rose Holmer (The Fits) and Jordan Qatar's simple but fantastic character driven haunted house tale Under the Shadow. Also, Miles Joris-Peyrafitte's directorial debut, As You Are whose young director, straight out of college, will for sure go on to direct on a large canvas at some point. Combine all that with a great "World" section as well as a strong Doc section and it was pretty easy to ignore the many disappointments in the weakly programmed "Next" section. There were even some big budget broad films like Captain Fantastic that I allowed to warm my heart and squeeze out a tear or two.
What was most shocking about the business end of Sundance this year was not just the high prices that were paid by Netflix and Amazon, but that the films that were bought were mostly all serious dramas. Kenneth Lonergan's Manchester By the Sea, which Amazon bought for $10 million is a serious, heavy drama, not a fake Hollywood style drama like Crash. This is the real deal by one of America's greatest dramatists and the film pulls no punches. Netflix and Amazon were clearly valuing adult drama over the cute and quirky. Those two gobbled up all of the solid dramas which left Sony Pictures Classics fumbling, forcing them to bunt with a lightweight, typical indie quirky, family reunion comedy by a milquetoast TV sitcom actor.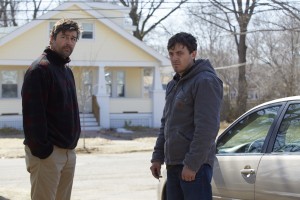 What does this new financial fury of Netflix and Amazon do to the already struggling distribution business? What happens now that the distributors who survived off Oscar dreams are unable to even enter the bidding war for the best dramas? What are the theatrical plans for these Amazon and Netflix purchases?
Netflix and Amazon don't seem to have a clear strategy regarding theatrical simply because they don't value that type of business. These are companies whose business model is based on product aggregation, paying for an item one unit at a time is so Twentieth Century. These guys just need the films, not to justify their purchase price on a per unit sale, but in their value to draw consumers to their monthly subscription model. This is film that's value is as a loss leader to get you to buy socks on Amazon Prime. There is barely any value to feature films as a per unit product, this is the new world where a films value is to get consumers to be loyal to the overall site and the films serve as carrots to lure consumers there and hopefully stay loyal through monthly subscriptions.
So now can we declare that serious cinematic dramas, like Josh Marston's Complete Unknown (bought by Amazon for $2.5 million) or Todd Solondz's Weiner-Dog (also bought by Amazon) are suddenly valuable? Or have we entered into a new bubble driven by the energy surrounding the belief that these big online aggregators are the true future of how we consume entertainment? To these subscription based aggregators cinematic drama has distinctive value because they are different than TV episodic dramas, sitcom comedies and cat videos, but how numerically does that value get established? Do producers just assume that Netflix will pay whatever it is that it cost them to make the film? Are producers and investors creating their sense of a films value based on just trying to raise the most money possible? Does any of this flurry of acquisitions mean there is a larger demand for drama than there was two months ago? Can we say there is an actual demand for these long form, once maligned, antique forms of narrative? How will these aggregators establish the "success" of these purchases in relation to the money paid at Sundance?
I don't think at this point any one has an answer, but right now, at least for this year, it seems like investing in cinematic drama is a good bet and for sure a better one than the old, twee "oops I farted…" smartish comedy.
Do these big purchase prices for serious dramas mean that conservative investors will finally start to move away from the light quirk and move toward the adult cinematic drama? I certainly hope so but for the moment everyone is just trying to catch their breath and figure out what the answers may be to all of these new questions. It's indeed a new world and it feels like we've only just begun, yet again.
– Mike S. Ryan