Jesse Klein's SXSW 2016 Wrap-Up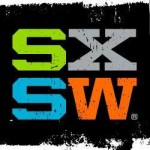 SXSW drew to a close this weekend in what was another exciting year chock-full of films that pushed, pulled, and prodded, that continued to define and give shape to the ever-expanding and evolving landscape of independent filmmaking here in the U.S. as well as abroad. There's no way to see all the films or anything close to it, all we could do is see as much as we can and single out the work we hope will find as many viewers as possible. Here are a few that caught my eye.
The first film I saw the festival's first morning set the bar exceedingly high. Bodkin Ras is a narrative fiction but one achieved through a hybrid approach that seamlessly melds docu-style interviews with a fabricated, constructed story. Director Kaweh Modiri visited the town of Forres, Scotland and was immediately swept up by its townspeople specifically a group of barflies, men who've lived close to the edge their entire lives, with the stories, and scars, to prove it. Through a delicate mix of interviews and simply letting these men perform themselves, Modiri found a truth that elevated his story of an outsider on the run hiding out in this small town from the intriguing to the sublime. The blending of non-professionals with the lead actor creates a new space, a new reality untethered to the confines of the binary opposition of fiction and that which is "real".
Julia Hart's Miss Stevens too defies easy classification. The film, about a high school English teacher and a weekend trip to a drama competition, at first appears to fit into a certain brand of well-worn indie dramedy but soon strikes out on its own, in large part due to the film's central performances. Lily Rabe plays Miss Stevens and conveys an ambivalence, a profound misunderstanding of herself and a consequent inability to cope with her problems that shimmers as it bristles under the weight of her sadness. Rabe won best actress for SXSW films in competition and for good reason. Timothée Chalamet plays Billy, a student of hers, and he too brings a wit and breadth of scope that transcends his role. There are many other moving parts in the film but it's these two, and their textured, fraught relationship, that ultimately makes Miss Stevens Miss Stevens.
I'm still thinking about Donald Cried long after seeing it. Writer/director/star Kris Avedisian has created an indelible character in the titular Donald whom he plays, try as you may to try and forget him. Avedisian walks the line of annoying and pitiable to perfection—there is always the vaguest of notions that Donald will descend into sociopathy, the possibility of misguided affections devolving into violent dreams and yet he's a loving person down to his core no matter how weird he, or the film, gets. The film follows Donald on a day when a childhood friend Peter (Jesse Wakeman) shows up at his front door in need of a favor due to a lost wallet and Donald relishes the opportunity treating his old friend to a day steeped in nostalgia, one in which Peter finds himself oddly savoring the experience while Donald is the happiest he's ever been. It's a delight to behold that this mundane, rueful and often nauseatingly awkward day could be someone's fantasy, someone's idea of bliss. The film is soaked in a sardonic irony and yet Avedisian's deep love for the character and the world he has created always shines through.
Hunter Gatherer is also an unlikely buddy movie albeit in an entirely different key. Andre Royo and George Sample III play two marginalized men of color, each trying to break out of their shackled disenfranchisement in their own ways. The film's tone is light and effervescent which belies and subtly deconstructs the subject matter that is deceptively grievous. Royo plays Ashley, a recent ex-con who comes back to reclaim his old life only to find that it doesn't want him back, his girlfriend having moved on to a more dependable man, his mother too tired of his antics. With a grade-school level education, Ashley hustles by disposing of discarded fridges while Sample's Jeremy submits to drug testing while staying with his ailing grandfather at an old folks' home. Both men carry the film's lightness in their performances (Royo having won best SXSW actor) and yet what's clear is that it is their newfound friendship and that alone that buoys them — everything else is sinking around them. The film's comedic tone deflects from but can never fully discard what director Joshua Locy appears to be saying: men like this are forgotten every day, these lives of quiet desperation are the casualties in a society that does not value them. Funny or not, that's a tragedy plain and simple.
Musa Syeed's A Stray deals with a marginalized person of color, this time a young Muslim man named Adan (Barkhad Abdirahman) who is trying to get his life together in Minneapolis. Adan is whip smart but with nothing to show for it; consequently he's defensive, rightly suspicious of those who claim to want to help him, all coming with their own agendas. Through a series of mishaps Adan is saddled with a dog who comes to stand in for Adan's own alienation. The film's been compared to Vittoria De Sica's Umberto D. and not least because of the central friendship that's forged between a man and a dog; both films give voice to those left behind and while A Stray's story is slighter by design than De Sica's masterpiece, the film nonetheless carries itself with it a graceful ease, meditating upon the hardships for some that only seek to find a place to lay their head at night.
Matt Johnson and his film The Dirties caused a stir a few years back with a frank yet flippant depiction of high school bullying and school shootings. Johnson now has trained his lens on moon landing conspiracy theories and it's a topic well suited to his tone and aesthetic approach. In his first two movies, Matt Johnson plays Matt Johnson, although that is a diversion of sorts as the Canadian filmmaker is not on display in any sense but rather a certain persona that he's created under the same name — similar to faking the moon landing, it's a deft sleight of hand. Johnson's enthusiasm and sense of purpose are what drive his films and in the case of his new project, Operation Avalanche, it's his love of movies and filmmaking that are on full display. As Matt and his partner Owen Williams (played by Owen Williams) hatch a scheme to recreate the moon landing, what is most apparent is Johnson's fascination with moving images, their ability to convince and ultimately distort reality. In that sense, he is successful in crafting an entirely fictional narrative about the most slippery of fictions — conspiracy theories — all under the guise of showing us the facts. It's a richly rewarding experience to ponder where "Matt Johnson's" world ends and Matt Johnson's begins.
Joel Potrykus has made a string of films that bring a dark humor to the struggle of one, often unlikeable, individual. Tonally and in its content, The Alchemist Cookbook, is a departure in nearly every sense. Ty Hickson plays Sean, a man marooned in the woods, living a seemingly anachronistic life in seclusion. The film blends different eras, aesthetic approaches, and narrative strands to create a horror pastiche that proves to be as funny as it is haunting. The film's gleeful shifts between genres and rhythms keep the audience guessing, and suspending the question of "why" for fear of breaking the spell.
The last film I took in was Zach Clark's new film Little Sister, one that uses a familiar structure in the coming home drama but builds upon it, giving it new shades and accents. Addison Timlin plays Colleen, a soon-to-be nun who decides to come home after her brother returns from the Iraq war, his face completely disfigured. The film is set in 2008, a time where low morale and the questioning of patriotism was at its peak and that is on full display here. Clark does an excellent job of weaving together the tensions derived from national politics, and the inner workings of a family that had ceased working long ago. Keith Poulson is the veteran Jacob, someone who refuses to engage due to his disfigurement; Poulson's restrained performance works well in contrast to Timlin's sporadic spurts of energy. Ally Sheedy plays their mother Joani, and she too provides a layering to the story, an added tangent of dysfunction that helps flesh out the fractured nature of the family. The film depicts a broken family in a broken country where each person needs to find their own truth with or without those around them.
– Jesse Klein (@jessenoahklein)