Jim Brunzell's 2018 Sundance Film Festival Preview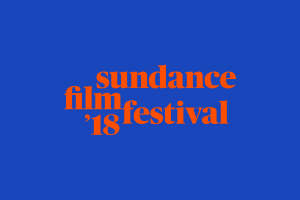 The projectors are warming up, the curtains are about to be raised and the first images will soon be hitting the screen on the 2018 Sundance Film Festival (hosted by the Sundance Institute), starting Thursday, January 18 and running through Sunday, January 28. Deep in the mountains in the snowy resort town, Park City, UT, where most of the festivities take place (along with a few surrounding cities, including the Sundance Resort and nearby Provo and Salt Lake City) with close to twenty theaters hosting hundreds of films, from around the world, the U.S. and even some filmed in host state, Utah.
The Sundance Film Festival will be the first festival stop for many of these 200+ films to be seen by an audiences, critics, journalists, producers, distributors, talent agents, and for the actors themselves. Probably the best known and most recognizable film festival in United States, Sundance (originally, known as the US/Utah film festival before changing its name to Sundance in 1991) has grown and grown to become an iconic stomping ground for filmmakers and artists to strike gold, and make a name for themselves, in hopes of leading to more work behind and in front of the camera. Some of the biggest and notable film directors working today who made big splashes or were first discovered at Sundance range from Steven Soderbergh (sex, lies and videotape), Quentin Tarantino (Reservoir Dogs), Kelly Reichardt (River of Grass), Steve James (Hoop Dreams), Karyn Kusama (Girlfight), Ryan Coogler (Fruitvale, later renamed Fruitvale Station) and Jordan Peele (Get Out).
The city and the streets of Park City, pop. under 8,500, is completely overturned from a quiet ski resort and outdoor enthusiasts haven into masses of people taking over the highways, the slopes, hotels, condos, houses, restaurants, grocery stores and especially the dozen or so theaters in Park City. With the town's population quadrupling, the entire city turns into a massively overcrowded, yet controlled circus of pain, joy and sleep deprivation. For first timers, or someone who will be attending their 11th Sundance, there is still nothing like waiting under the heated tents with hundreds of fellow filmgoers getting ready to file into a theater, grabbing your chair, chatting up others around you sitting down and waiting patiently for the lights go down. You may never know what surprises will be discovered but when they are, it is a thrilling feeling and one that never gets old (unless you get shut out from seeing the film). What can also be helpful is stocking up on energy bars, coffee, Visine, drinking water until you feel bloated and bundling up with layers of clothing, suitable waterproof boots, and gloves for when the sun goes down, there may not be a colder, darker, and windier place on Earth.
There is always something new to take away from attending Sundance, so this year, what will Hammer to Nail learn? Will this be the year we will finally know and understand if the Green or Blue bus goes to Main Street? Where can we find free food and drinks? Did we write down or enter the correct address on our phones for the Netflix afterparty? Where are the sneaky phone charger spots at the Ray Theater? Or better yet, what and where exactly is the Ray Theater?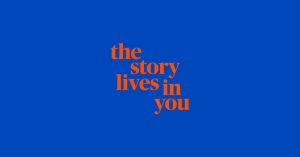 Truth be told, Sundance is about the discovery of new films and artists.
Sundance is divided into multiple categories which most of its programming falls into: U.S. Dramatic Competition, U.S. Documentary Competition, World Cinema Dramatic Competition, World Cinema Documentary Competition, Premieres, Documentary Premieres, Spotlight (films that premiered at other 2017 film festivals, including Foxtrot by Israeli director Samuel Moaz (Lebanon) which is shortlisted by the Academy for Best Foreign Language Film and could receive an Oscar nomination during Sundance when the nominees are announced Tuesday, January 24), NEXT (low-budget and innovative storytelling), Kids (family friendly features), From the Collection (featuring past Sundance features which will see the 20th anniversary of Chris Eyre's, Smoke Signals), Indie Episodic (short form television pilots, series and documentaries), Special Events (including a special tribute to RuPaul's Drag Race: A Retrospective of the Cultural Phenomenon) and Park City at Midnight.
There are also nine shorts programs (documentary, animation and narratives), the New Frontier program (VR Experiences, Film Performances and Exhibitions), the New Frontier films (more experimental and avant-garde fare) — and a plethora of panels with filmmakers, producers, distributors and musicians, Film Church with festival director John Cooper and Director of Programming Trevor Groth, music performances, and Cinema Cafe with one on one conversations with filmmakers, subjects, and journalists. And lastly, the return of the highly successful Women's March comes back to Main Street on Saturday, January 20, (here is where you can RSVP.)
Usually right around Christmas and New Year's, the press releases from the publicists and studios begin flooding my inbox and it does feel like a new birthday gift each time receiving a new one. Reading through all the films, who is starring in them, who directed them, and what are the "hot docs" which are unmissable, (while we were able to catch Bryan Fogel's Russian cycling expose, Icarus, last year, however, we missed Feras Fayyad's incredible, Last Men in Aleppo), both films shortlisted by the Academy for Best Documentary. Along with the extensive research, note taking, reading up on film websites, watching trailers, making stars next to highlighted titles, highlighting spreadsheets, emailing publicists back and forth, this begins creating an almost impossible storage facility in my brain, only to be smashed over and over again, once the next press release comes out and a whole new list of films jump to the top of my must see list. While there is no reward for how many films, events, panels, parties you get to be part of at Sundance, there is enough misery of battle scars, heartaches, headaches, blurred vision, sweaty palms, tired arms, and of course, snow, to keep us wanting more.
Only days before the festival begins, here is a preview of a few of the films which has got Hammer to Nail and this reporter excited to catch at Sundance (all descriptions provided by Sundance Institute):
Sorry to Bother You: From Boots Riley (The Coup) his directorial debut has the hype meter needle bouncing to the top and the masses asking will the hype prove to be worthy? "In an alternate present-day version of Oakland, black telemarketer Cassius Green discovers a magical key to professional success—which propels him into a macabre universe." Cast: Lakeith Stanfield, Tessa Thompson, Steven Yeun, Jermaine Fowler, Omari Hardwick and Armie Hammer.
The Miseducation of Cameron Post: Writer/Director Desiree Akhavan returns to Sundance after her breakout hit, Appropriate Behavior lands a slot in the U.S. Narrative Competition with this coming of age adaptation of Emily Danforth's popular young adult novel. "1993: After being caught having sex with the prom queen, a girl is forced into a gay conversion therapy center." Cast: Chloë Grace Moretz, Sasha Lane, Forrest Goodluck, John Gallagher Jr., Jennifer Ehle.
Three Identical Strangers: This CNN produced documentary sounds like "the Pandora's Box discovery of the festival." "New York, 1980: Three complete strangers accidentally discover that they're identical triplets, separated at birth. The 19-year-olds' joyous reunion catapults them to international fame, but it also unlocks an extraordinary and disturbing secret that goes beyond their own lives—and could transform our understanding of human nature forever."
Pity: Co-written by Efthimis Filippou (Dogtooth, The Lobster), this Greek tragedy, would be a "pity" if it turns into a tragic mistake. "The story of a man who feels happy only when he is unhappy: addicted to sadness, with such need for pity that he's willing to do everything to evoke it from others. This is the life of a man in a world not cruel enough for him." Cast: Yannis Drakopoulos, Evi Saoulidou, Nota Tserniafski, Makis Papadimitriou, Georgina Chryskioti and Evdoxia Androulidaki.
Damsel: After a four year hiatus, writer/director brothers, David & Nathan Zellner (Kumiko, the Treasure Hunter) bring their quirky sensibility to the old West. "Samuel Alabaster, an affluent pioneer, ventures across the American frontier to marry the love of his life, Penelope. As Samuel, a drunkard named Parson Henry, and a miniature horse called Butterscotch traverse the Wild West, their once-simple journey grows treacherous, blurring the lines between hero, villain, and damsel." Cast: Robert Pattinson, Mia Wasikowska, David Zellner, Nathan Zellner and Robert Forster.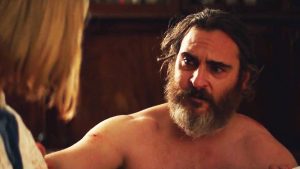 You Were Never Really Here: After winning Best Actor and Screenplay at the 2017 Cannes Film Festival, Scotland writer/director Lynne Ramsay (We Need To Talk About Kevin) returns after a six-year hiatus adapting Jonathan Ames novel has received nothing but glowing reviews, since it made its premiere, and now makes its North American premiere at Sundance. "Joe, a traumatized veteran unafraid of violence, tracks down missing girls for a living. When a job spins out of control, his nightmares overtake him and a conspiracy is uncovered, leading to what may be his death trip—or his awakening." Cast: Joaquin Phoenix, Alessandro Nivola, Judith Roberts, Ekaterina Samsonov, John Doman and Alex Manette.
A Thousand Thoughts: Documentarian Sam Green (The Measure of All Things) returns to Sundance with another "live documentary" this time teaming up with classic music group Kronos Quartet. "A live cinema portrait of the legendary classical music group the Kronos Quartet. Green narrates the film, and Kronos performs the soundtrack live. A meditation on music itself—the act of listening closely to music, the experience of feeling music deeply, and the power of music to change the world."
Jim Brunzell III is the Program Director of the Austin Gay & Lesbian International Film Festival (aGLIFF) and director of Sound Unseen Music/Film/Art Festival in the Twin Cities, MN. He has been covering the Sundance Film Festival for 10 years. He currently resides in Austin, Texas. He is on Twitter @JimBrunzell_3