Jim Brunzell's 2017 Sundance Wrap-Up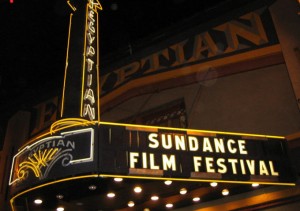 The 2017 Sundance Film Festival was in full swing from the moment upon arriving in Park City, UT, the crowds were slowly clogging up the sidewalks, cars driving from Kearns Blvd to Main Street were bumper to bumper and buses were becoming overpacked with film goers and skiers alike. Not to mention the first bus I hopped on, the driver almost hit a speeding delivery truck and minutes later, sideswiped a rearview mirror, which a Sundance volunteer noticed and brought attention to the driver, by running up to the front door and asking the driver if they were aware of the damage. That is when everyone on the bus got off, knowing it could be awhile before we move again. Even before the first film of the Sundance, there was already drama, laughs and disbelief just from being on a semi-bus accident.
Yes, the festival was destined to be filled with plenty of surprises and intrigue including high anxiety and paranoia of what was going to take place on Friday, January 20. (For the record, I made sure to be in theaters all day and did just that, completing the herculean task of five films in a day.) While January 20 might go down as one of the lowest days in American history, the Women's March on Main the following morning, Saturday, January 21, seem to be the talk of the opening weekend, and following the coverage from all over the country, was more impressive than any film or event I saw at the entire festival. Many accredited industry folks, journalists, pass/badge holders, and locals went to Main St. to march to campaign for human rights, civil liberties, and let's be honest…our fucking freedom, was bigger and more important than anything the festival offered, and will go down as one of the most important events in Sundance's storied history. However, there was other history to be made in the actual festival.
Before the festival started, a few films were sold and a few had Netflix streaming dates (more on this in a bit), even before the theaters fired up the DCP projectors. So a mere hours before the festival started, more "x's" and cancellations were coming across my spreadsheets and notes. Dealing with these facts, I had high hopes of seeing writer/director Macon Blair's directorial debut, I Don't Feel at Home in This World Anymore, (which also won the U.S. Dramatic Prize) which certainly hits the high notes of laughs and drama in its trailer, it was not until the February 24 date popped up at the tail end, when my fists went into the air and "a damn you" was bellowed, a feeling of disappointment and killjoy sunk in, but nevertheless, it made going to another screening that much easier. In fact, Netflix had four films dated before the festival began; the other three, writer/director Gerald McMurray's U.S. Dramatic Competition feature, Burning Sands (Friday, March 10), director Sydney Freeland's NEXT feature, Deidra & Laney Rob a Train (Friday, March 17), and director/co-writer Charlie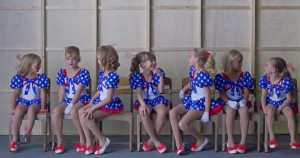 McDowell's Premieres selection, The Discovery (Friday, March 31) came off my list of titles to see at the festival. This made my decision much easier to skip these and wait until they are available via Netflix all within eight weeks. Netflix also picked up true crime documentary, Casting JonBenet, before the start of the festival and plan to release it sometime this spring, but no official date has been confirmed. Not to mention another another nine titles were bought by Netflix, so one can only hope that they get a chance to open in U.S. theaters in 2017.
It was also announced director/screenwriter Barak Goodman's U.S. Documentary Premiere, Oklahoma City is launching on PBS, Tuesday, February 7 and while it would have been great to see the documentary, especially with Mr. Goodman present, I think I can hold out for another two weeks and watch the film in the comfort of my home, and even DVR it, in case I am away from a television. It turns out another high profiled documentary, director Barbara Kopple's, This is Everything: Gigi Gorgeous, on transgender YouTube star Gigi Gorgeous, will premiere the following day, Wednesday February 8, appropriately on YouTube's Red label, another paid stream service.
So you ask, what's the point or better, what is going on with all these dated films just weeks after Sundance? All of these films would have been foolish to turn down a Sundance slot, but the idea of going to film festivals and the movies in general are to see films that we cannot see otherwise, or at least for a few months. Of course, many of the films premiering at Sundance are looking for boosts and advance "word of mouth" before coming to theaters or in this case, your computer and/or television, so I see why producers, distributors, and filmmakers want their film to screen at Sundance, however, this journalist looks for films that will not be playing on PBS or Netflix in the next couple weeks and taking chances on films, that could be scooped up during the festival and released closer to the end of the year, or in some cases, never to be seen again. It is great these films will be seen by a bigger audience, however if this trend with Netflix, Amazon, and YouTube Red of acquiring films and screening them a few weeks later on select streaming services, seems to be deflating the festival and film going experience, it is a hard fact to ignore, knowing these films are mostly showing in the festival to pump up publicity for them. The one caveat could be seen though as, this could be your only chance of seeing them on the big screen, before they premiere on television or streaming services. But like myself, I know of a quite a few folks, who skipped these films, for the reasons I just stated (either they can see them in a couple weeks, or they have no chance of buying them). I cannot say, if they are good, great or horrible films, since I saw none of them and went to see other films whose festival and theatrical futures are in question along with the dynamics of the Sundance viewing experience.
This might be a minority stance and could be viewed as contradictory as I did see writer/director Luca Guadagnino's beautiful coming of age/coming out romance Call Me By Your Name and writer/director David Lowery's mysterious masterpiece A Ghost Story, full well knowing both have U.S. distribution and were bought before Sundance (Sony Pictures Classics and A24, respectively), with the difference being we currently have no idea when either film will be released theatrical. If I were a betting man and took a wild guess on when these will be released in theaters, A Ghost Story strikes me as a summer release, with Call Me By Your Name a full-blown fall Oscar push coming soon, but I cannot confirm either.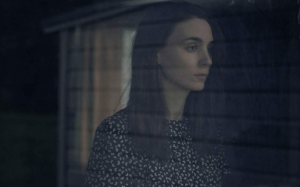 However, there was an abundance of films seeking distribution and looking to make a name for them amongst the 120+ films to premiere. One of the more daring films in the festival co-writer/director Amman Abbasi's NEXT competition narrative, Dayveon, proved to be a bold and imaginative debut with rich composition and sensitively, leaving this viewer starstruck of an exciting new voice in American independent cinema. Taking place in small town Arkansas, 13 year-old Dayveon (Devin Blackmon) is still mourning the death of his older brother's death, and searching for a new start, joins a gang in order to find meaning and perhaps, refuge. Leisurely paced and low-key, despite a very minimal run time of 75 minutes, Abbasi constructs a poetic and timely view in anger and solace all together, without going too far off the deep end, and not ending on a predictable note, which thankfully, it does not. Leaving its mark by a subtle ending Dayveon at times may evoke themes addressed in writer/director David Gordon Green's debut, George Washington, (Green serves as an executive producer), Dayveon still covered enough ground and pathos for a well-balanced drama of seek and destroy, or choosing acceptance and facts and Abbasi is a talent worth following. Dayveon was bought by FilmRise and will be released later in 2017.
One film, I need to confess seeing and wish could be washed from my brain with sheer annoyance and lack of any laughs for that matter is the disaster known as The Little Hours, an awful unfunny comedy about Medieval nuns, a "deaf-mute", an alcoholic priest and an adulterous queen felt more in the vein of longer SNL skits, than a cohesive film. The Little Hours might have had the most recognizable cast (John C. Reilly, Molly Shannon, Dave Franco, Aubrey Plaza, Alison Brie, Fred Armisen and Nick Offerman) but is a complete misfire from start to finish. While the first joke of the film is sister Fernanda (Plaza) yelling at a groundskeeper saying, "What the fuck you looking at asshole?" was funny, but by the time the joke is used a fourth, fifth, sixth time, one begins to look around and wonder "is this it?" Writer/director Jeff Baena's (Life After Beth) riff on the Middle Ages should have gone nutso with its satirical and wacky premise, but instead, went down a righteous path of boring and bloated jokes and it felt like I had sinned watching this downright attempted moronic comedy.
There were other comedies with more to offer, in the laugh department, including the closing night film, The Incredible Jessica James, featuring a breakout performance from former Daily Show correspondent Jessica Williams in the lead role. Reeling from a recent break-up, and trying to get noticed as a playwright, things begin looking up for Jessica when she meets Boone (Chris O'Dowd) who is going through his own divorce and looking to get back out there himself. Determined not to fall for anyone right away, the two begin seeing each other, despite knowing the other is still in love with their "ex," the film still manages to be an entertaining and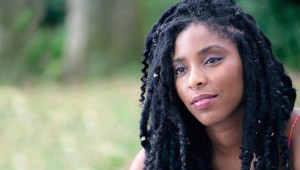 satisfying underdog film with big laughs and unexpected dramatic heft. Writer/director Jim Strouse (Grace is Gone, People Places Things) does not break any new ground in the romantic comedy genre, but does give Williams and O'Dowd great roles in exploring other options beyond our own comfort zones and leaving it up to non-believers becoming believers again. Williams is a natural on screen and her performance should have others looking in her direction for strong confident and funny female leads, so by all means, give her more roles. The Incredible Jessica James was picked up by Netflix and will be on the streaming service later in 2017.
With a spring theatrical date already on the table, Fox Searchlight Pictures bowed, Wilson, a darkly comic adaptation from graphic novelist Daniel Clowes (Ghost World, Art School Confidential) and directed by Craig Johnson (The Skeleton Twins) gives Woody Harrelson his best role since 2009's The Messenger, as Wilson, a dog loving, but immature and neurotic single man going through the daily motions in search of something more meaningful in life and confronting almost every situation he involves himself in with enough social awkwardness and direct commentary to offend anyone and everyone. (The look on Harrelson's face when he is offered some Beet Juice is worth the price of admission alone.) When Wilson's father passes, he realizes his only family of sorts left is his ex-wife Pippi played with terrific spunk by Laura Dern. When he tracks her down, she tells him about the child she ended up having, whereas Wilson thought the baby was aborted. The two begin on a mission of meeting and reconnecting with their daughter who was given up for adoption, only to discover she has been adopted by a wealthy family living in the suburbs, the two work on becoming a family once and for all. While much of Wilson plays out in different scenarios and less as a full constructed narrative, it does manage to be often hilarious and downright cynical, for most of its running time before entering darker terrain in the last 30 minutes of the film. Given the talents of Harrelson, Dern, and Cheryl Hines, Judy Greer and Isabella Amara playing long lost daughter Claire in supporting roles, Wilson does shine with enough bite and sweetness making a complicated man and his family his true mission in life.
Working together again after the charming Obvious Child, co-writer/director Gillian Robespierre and lead actress Jenny Slate, team-up again for Landline, another New York story taking place in the mid-90s, right before the boom of everyone owning cellular phones. Slate's Dana is about to get married and she begins having doubts when she runs into a former college boyfriend who begins romancing her again, while younger sister Ali (a terrific Abby Quinn) is going through her adolescent state of being a rebel in her sister and parents eyes. It is not until both sisters discover that their father may be having an affair and try to uncover the truth without having there own secrets exposed. Landline does come across as another one of those American indie quirky dysfunctional family dramedies and it most certainly fits those molds, however, much of the film plays to every actors strengths and gives each character enough screen time to generate and flesh out sympathy, dramatics and comedy, a credit due to Robespierre pacing and mise en scene using New York as another character. And extra kudos should be mentioned by the dynamic pairing of Edie Falco and John Turturro as Dana's parents and when both are on-screen together, the film soars with a deep gravatas of a loveless marriage and dealing with your child's unhappiness, even if it means your marriage is unraveling. (Both actors are outstanding and it was one of the pure joys of Sundance seeing both Falco and Turturro on screen elevating each other's craft.) Landline may not be perfect but it is another wonderful showcase for Robespierre and Slate, who should be a bigger star all together. Amazon Studios acquired the film and promises it will receive a theatrical release later this year.
In terms of two other New York set dramedies, both writer/director/editor Dustin Guy Defa's Person to Person and writer/director Alex Ross Perry's, Golden Exits, returned to Sundance with films reminiscence to the likes of Robert Altman and Woody Allen. Defa's film, based on his 2014 short film (same name) takes place over the course of one day, where the tapestry of different characters become nothing more than a reason to put each of them in unexpected places with strange characters looking for answers and asking a lot of questions. A man is murdered and his wife is the prime suspect, and when two beat reporter (Michael Cera and Abbi Jacobson) are all the case, they discover more to the story than originally believed, all the while, the owner of a watch store (Philip Baker Hall), might be also to provide answers to the case, and another man (Bene Coopersmith) goes across the city looking for a rare record, only to be swindled. Despite an impressive ensemble cast of Cera, Jacobson, Hall, Michaela Watkins and Coopersmith, Person to Person has the look and feel of an uncompleted retro Altman film (not a bad thing) and Ashley Connors grainy 16mm look was a nice surprise, but it felt like nothing was truly at stake, and continued to spin its wheels through its brief 84 minutes leaving nothing more than a "shit happens" attitude approach.
Perry's, Golden Exits, starts off with a plane landing in New York with Australian college student Naomi (Emily Browning) interning for Nick (Beastie Boys' Adam Horowitz) on his father-in-laws archival project. He seems to be spending more time away from home, where he slowly begins growing distant from wife Alyssa (Chloe Sevigny), whose sister Gwen (a hilariously wicked Mary-Louise Parker) warns her about Naomi working so closely with Nick and something could be up. The only connection in the city Naomi has to anyone is Buddy (Jason Schwartzman) a music engineer and a family friend from years ago, who has also been slowly growing distant from his own wife Jess (Analeigh Tipton) and both Nick and Buddy, who do not know one another, seem to harbor feelings for Naomi, while trying to navigate through their own stale marriages. Perry's writing style does infuse some of Woody Allen's more personal and dramatic work, but Perry's film is extremely funny and contained with each character walking a tightrope most of the film, almost becoming a suspenseful romance with a terrific editing aesthetic from Robert Greene and keen eye of every character's most intimate moments through Sean Price Williams' lens. Just as with Perry's previous films, Listen Up Philip and Queen of Earth, surely Golden Exits will not be for everyone, even if his latest could make the case of his strongest and most complete film to date. It casts a spell throughout its dreamlike qualities of bringing solemn conclusions to the surface without losing any of its focus especially given the great acting turns from Browning, Horowitz and Parker.
-Jim Brunzell III (@JimBrunzell_3)