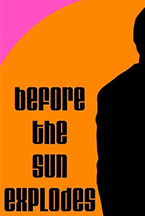 (The 2016 SXSW Film Festival kicked off March 11 and runs all the way until the 19th. We have boots on the ground and reviews coming in by the truckload so stay tuned to HtN throughout the fest!)
"Nobody means to be horrible. They just are horrible." This observation by a minor character could be the thesis of Debra Eisenstadt's emotionally challenging third feature, Before the Sun Explodes.
 Ken (Bill Dawes) is a middle-aged stay-at-home parent and stand-up comedian who had a taste of notoriety in the 90's and has been struggling to reclaim it ever since. Diana (Christine Woods), his wife and the family breadwinner, has given up on him. And it's hard to blame her, since he's still peddling the same tired, misogynistic material he used when he was single. His b.j. jokes do not land anymore; even the crickets remain awkwardly silent when he's on stage. He barely even believes in himself, as he argues with Diana about following his dreams of pitching a TV show based on his stage persona. So when Diana kicks him out of the house in a drunken rage, he's completely at a loss about what to do.
Lingering at the comedy club after his set bombs, Ken strikes up a conversation with Holly (Sarah Butler), a free-spirited (a.k.a. selfish) comedian, whose material, based on her real-life stalker problem, fares far better with the audience. When Ken starts bitching about his unsupportive wife, Holly jumps at the chance to commiserate, despite having never met Diana. Eventually, Holly lures the dopey Ken back to her place. It's easy because he is vulnerable and has nowhere else to go. It's clear Holly wants something, but Ken is oblivious and the audience can only speculate as to her motives. He's drawn in by her "raw, real, doesn't give-a-fuck" attitude, despite expressing a desire to keep things "appropriate."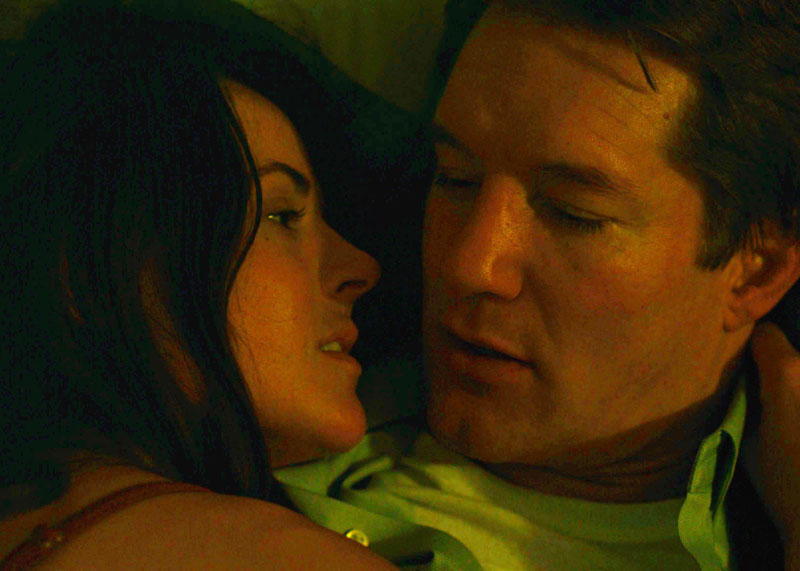 Secrets eventually come to light, but not until Ken and Holly share more loaded conversation and the obligatory seductive dip in the pool. Ken also meets Holly's reclusive roommate, Zeb (Michael Rivkin), the man behind the aforementioned affirmation about horrible people. Zeb is a lonely divorcee who hides out in his bedroom when Holly has company. He appears to be the only character in the film with any charm, until you realize that he includes himself amongst the horrible. He attempts to justify the fact that he semi-stalks his own daughter, by blaming his ex-wife. As Holly declares earlier, "these cunts steal the kids", as if there is no possible reason for it other than spite.
Eisenstadt and Zeke make one misstep in their script, thus underutilizing Christine Woods. Cast as the archetypal nagging wife who sets the wrecking ball in motion by kicking Ken out at the start of the film, Woods is capable of so much more, as evidenced by her dynamic role on HBO's Hello Ladies. But overall, the actors do a terrific job embodying their (literally) insanely self-absorbed characters.
Before the Sun Explodes is difficult to watch, but if you can stomach it, you'll be rewarded with a compelling case study of people who live their lives, teetering on the verge of a complete breakdown. Nearly every character you meet in the film, co-written by Eisenstadt and Zeke Farrow is exceedingly depressed, including Ken's own children, who hear their parents fighting and worry about the inevitable (if not imminent) titular sun explosion. Holly, Ken, and Zeb don't mean to be horrible. But they're so good at it. You might want to have a nice, hot, exfoliating bath ready to scrub off all the heebie jeebies.
– Jessica Baxter (@TehBaxter)