Chris Belcher's 2018 Netia Off Camera Wrap-Up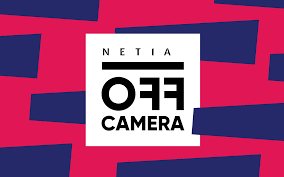 Netia Off Camera is an International Festival of Independent Cinema—one of the biggest in Central-Eastern Europe—held annually in Krakow, Poland. With over a hundred films screened each year, the festival is a centerpiece of cultural life in Krakow, and its progressive sections push audiences to think outside the box. This year's biggest prize for the main dramatic competition, "Making Way," was awarded to Polish filmmaker Jagoda Szelc for her haunting rendering of a family in crisis: Tower. A Bright Day. Tensions rise as an adopted family tries to hold it together for a child's Holy Communion, while being disturbed by a surprise visit from the child's biological mother. The film's protagonist, Mula, is suspicious of her younger sister's—Kaja's—return to the family, fearing that she wishes to reclaim her child. What Kaja wants is more complicated than Mula could have imagined.
The winner of the Polish feature film competition was Malgorzata Szumowska's Mug, which premiered at the Berlin Film Festival and ruffled some feathers for its portrayal of provincial Poland as conservative and intolerant. It tells the story of a head-banging small-town man who must undergo a face transplant after a serious work accident: a fall from a scaffold where he was part of a crew building the world's largest statue of Jesus. The film explores his being outcast by town and family, who see the accident as God's punishment for his sins. Somehow, through this tragic story, Malgorzata manages to capture a deep humor.
Other great films in the main dramatic competition included Edon Rizvanolli's Unwanted/T'Padashtun (Kosovo/Netherlands), which explores the relationship between teenage Alban and his mother Zana, refugees living in Amsterdam. Alban struggles to fit in and find peace in himself, while Zana suffers from trauma related to her experiences in the war-torn Balkans. As cosmopolitan life in the Netherlands puts the family into contact with a Serbian refugee family, Zana must help herself and her son come to terms with the violence she suffered during the war in Kosovo.
Israeli director Limor Shmila's Montana brings lesbian protagonist Efi back to the Israeli countryside to mourn her grandfather's death. After living in Jaffa for many years, Efi finds herself ready to shake up the place from which she came, including facing family secrets that she has carried with her since childhood. And of course, French director Coralie Fargeat's Revenge was a blood bath that kept the pace of Mad-Max: Fury Road but with a mere four characters, all trying desperately to kill one another. With a heavy dose of camp, Revenge is one of the most enjoyable takes on the revenge genre in recent years.
My favorite screening at Off Camera, however, was Romanian director Ioana Uricaru's Lemonade, which I hope finds wide audiences within the United States. The film follows the path forged by Romanian immigrant Mara, who comes to the U.S. on a short-term program to work as a nurse, but falls in love with an American patient who she marries before her visa expires. The film begins on the day of her immigration interview, and the trauma she faces in pursuit of her green card is unimaginable. Her young son joins her, and audiences see her desperate attempts to provide a "better life" for the child, complicating the oft-told story of the American Dream. Uricaru's post-screening interview with senior programmer Grzegorz Stepniak was captivating, and the director explained that the unthinkable events her film captured were inspired by real stories of Eastern Europeans going through the immigration process in the United States. This film truly captures a story of our times.
Speaking of our times, in a year in which the film industry is grappling with #MeToo stories, Off Camera 2018 had a feminist bent, although their programmers could not have predicted the watershed of women's empowerment that was headed our way. For instance, they programmed a special screening series inspired by model Anja Rubik's media campaign, #SEXEDPL, which works to educate young Poles about their sexual wellbeing, including matters of consent. Rubik worked with Off Camera programmers to choose films that dealt with matters of eroticism, activism, sexual identity, and knowledge, including some of the year's festival darlings, such as Robin Campillo's BPM (Beats Per Minute) and Francis Lee's God's Own Country.
Beyond the cinema, what was truly amazing about the Off Camera festival was the atmosphere. Everyone was ready for a party. Business first: there were various networking events taking place each day of the festival. Through these highly structured networking parties (seriously, it was like speed dating!), I learned that until June 2019, the Off Camera Foundation is running a project called "FILM IN MALOPOLSKA," which centers on the promotion of small and medium-sized productions in the region, both in the domestic and foreign markets. These promotions are aimed at key people in the film industry who make decisions regarding shoot locations and development. They intend to promote Malopolska as an ideal region for producers planning film productions, and the project is funded by the European Union. I heard from many guests at the networking events that entrepreneurs from the film industry are eager to take advantage of this program, bringing even more filmmakers and producers into the Malopolska region.
In addition to the networking opportunities, the banquets in the evening—if you can score an invite—include not only the opportunity to speak with all of the filmmakers whose work you've just seen, but everyone in the cultural scene of Poland seemed to be in attendance each night. I met two young actresses—Jaśmina Polak and Marta Ścislowicz—who invited me to their production of director Krzysztof Garbaczewski's play Kosmos, based on the writings of acclaimed Polish playwright Witold Gombrowicz: a surreal way to cap off a day of cinema. From sipping wine with Poland's reality TV celebs to having a smoke with a young guy my friend described as the "Polish Zac Efron," Off Camera was a wonderful festival in a lovely city. I hope to make it back in 2019.
– Chris Belcher (@chris_belcher)