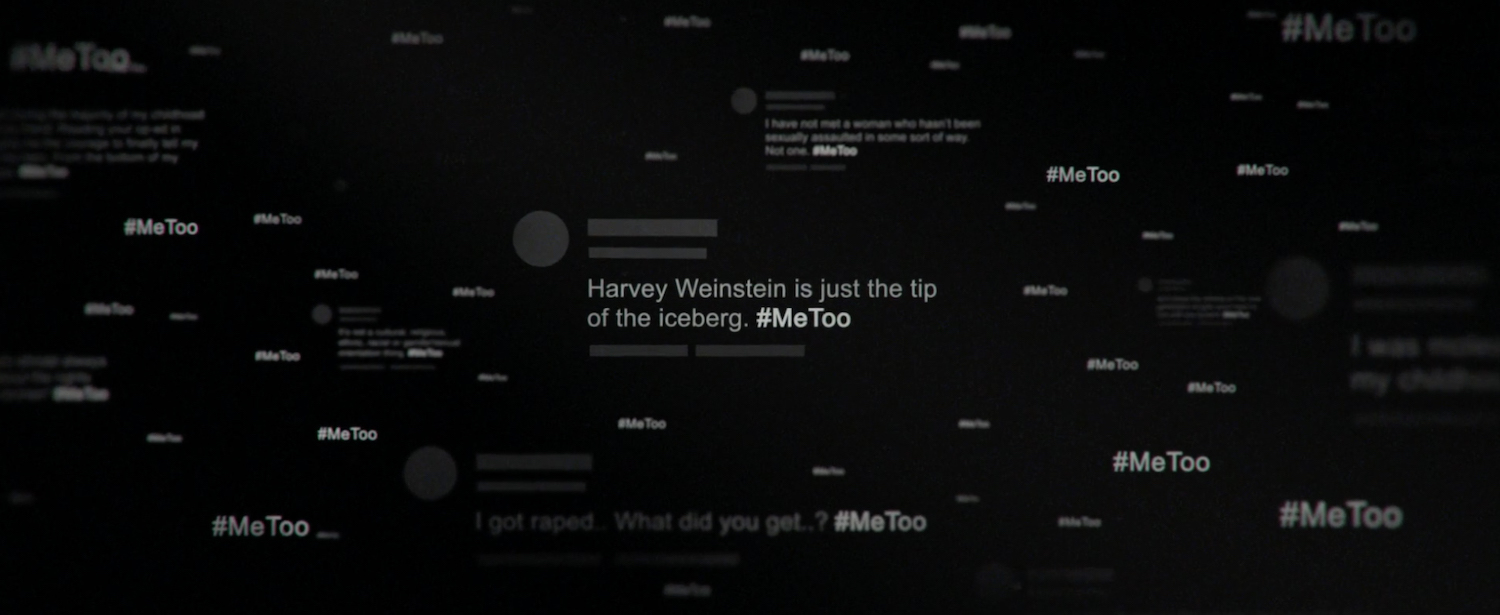 (The 2019 Sundance Film Festival ran January 24-February 3 in Park City Utah. Hammer to Nail guarantees more reviews from the fest than any other website around. That alone is worth $1.00 per month to help keep us going!) 
The fall of film producer and distributor Harvey Weinstein in the waning months of 2017 came rapidly, but not soon enough. A monster of a man, he for years raped and assaulted countless women, only some of whom have come forward. Whatever his considerable genius as a marketer of moving-image content – indeed, the films he championed frequently won major awards – no amount of business success could ever justify tolerating outrageous, criminal behavior. In her documentary Untouchable, director Ursula Macfarlane (One Deadly Weekend in America) presents some of the women attacked by Weinstein, finally giving them the voice they have always deserved, as well as offering them the raw power that a cinematic close-up can so richly convey. They are not just survivors, but brave superheroes, and this movie honors their courage.
Still, it is a hard film to watch, at times, though we simultaneously cannot look away. One after another, Weinstein's victims tell their stories, and the effect is emotionally devastating. Macfarlane holds for long periods of time as her subjects work their way through trauma, not cutting away until they are done. It's a technique that generates both profound intimacy with, and empathy for, the interviewees, their pain and tears evoking the same in us. It's important to see, however, especially when Macfarlane then offers shots of a boorish, smiling Weinstein, master of his filmic domain, truly believing that he is "untouchable." Not. So. Fast.
We also hear from journalists Ken Auletta and Ronan Farrow, who at different times  – Auletta in 2002, with no women willing to talk on record, and Farrow in 2017, with accusers finally at the ready – tried to reveal the beast behind the man. New York Times reporters Megan Twohey and Jody Kantor, whose article on October 5, 2017 beat Farrow's to the punch, are also interviewed. They all talk about the enormous difficulties breaking the code of silence that paralyzed those who might testify. Even now, Weinstein is hardly giving up, spending enormous amounts of money to refute the claims (and in one recent case even having a charge dismissed). No wonder he got away with things for so long.
Macfarlane explores, in depth, the fear that Weinstein exploited – of retaliation, of dishonor, of embarrassment, of lost professional opportunities – to obtain what he wanted, even bringing in some of the men who worked for him. They claim to feel terrible at what went on (not always admitting they knew the full story), though they grant that they benefitted from associating with Weinstein. When money is on the line, what would you be prepared to do? Speak out, and possibly be shut up forever? It should be an easy ethical choice, but as Untouchable makes clear, for many it was not. A complex, unsettling, but ultimately cathartic experience, the film is necessary viewing as our society finally takes stock of its deplorable treatment of women. Let us not allow any other powerful men to ruin lives. #timesup