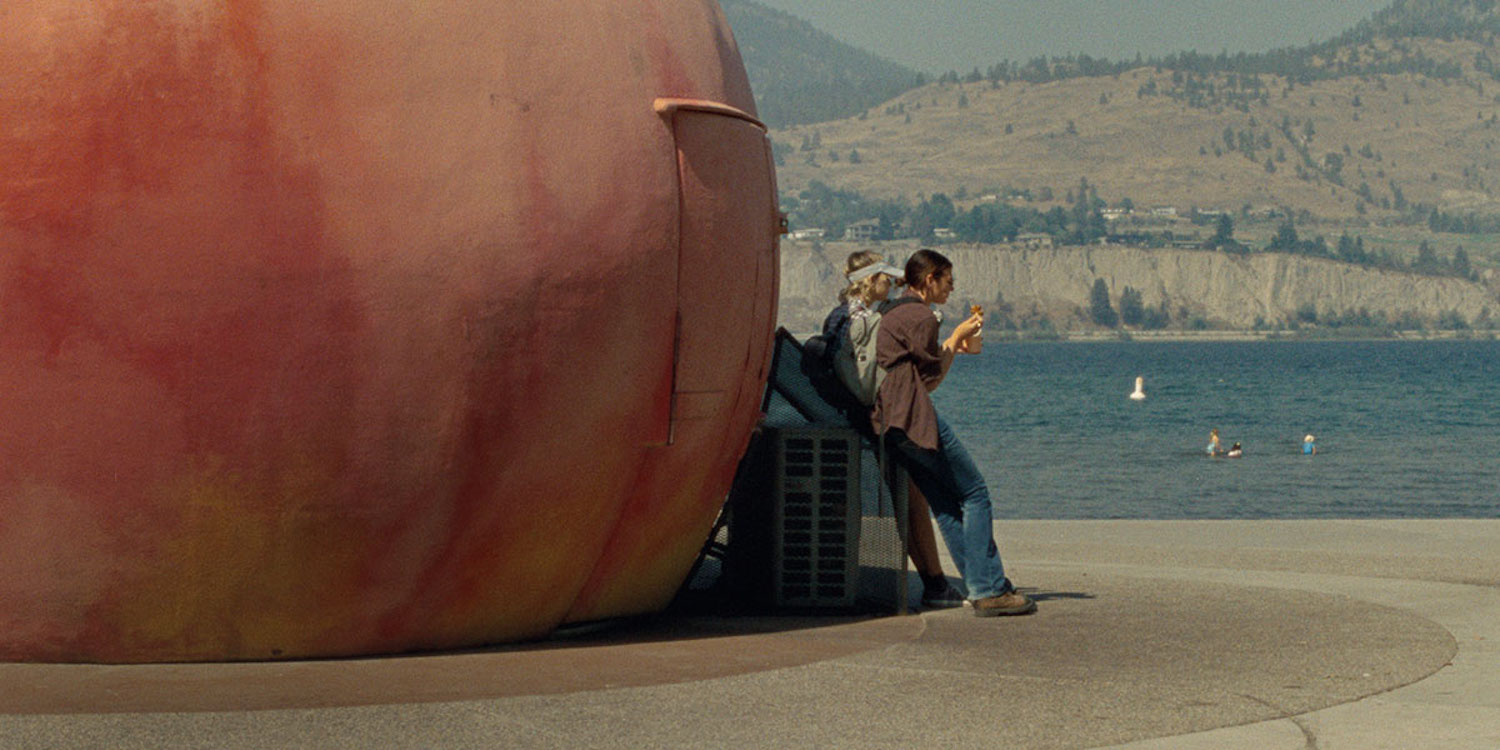 (The 2022 Toronto Film Festival or, TIFF runs September 8-18 in Toronto, Canada. HtN has tons of coverage coming your way so, stay tuned! Check out Chris Reed's movie review of Until Branches Bend. Seen it? Join the conversation with HtN on our Letterboxd Page.)
Robin knows about dangerous pests, those insects that can destroy not only crops, but entire livelihoods. Her family lost their farm that way, and now she works as a peach-cannery grader. The parents gone (deceased, we assume, perhaps from the stress of the one-time disaster), she is the matriarch of a family of two, her younger sister Laney beginning to chafe under her sometimes overly watchful eye. But when Robin spies a beetle among a batch of peaches, that eye might just be the one that can save her community. If only they would listen.
So begins Until Branches Bend, Sophie Jarvis's debut narrative feature. It's a well-crafted, tense indie drama about what happens when one brave soul goes up against a system designed to squash all dissent. Unfortunately, such self-interest can be self-defeating, for what if the whistleblower isn't just tooting their own horn? Still, when business interests are threatened, the first instinct of those in charge is often to hope for the best and ignore the worst.
Making matters even more difficult for Robin, her friends and co-workers start to turn against her once she goes outside the chain of command to an agricultural research center, forcing everyone to stop so the authorities can investigate. Folks need to earn money, and no one likes a spoilsport. On top of all that, Robin gets some very unwelcome news about the consequences of a recent sexual affair. The storm gathers menacingly around her.
As the stakes keep rising, Robin soldiers on. Actress Grace Glowicki (Tito) brings us deep into her state of mind, which begins to fracture as she loses support of all but a few. Laney abandons her, too, though for different reasons: she's off with some cute guy she met. In that younger role, Alexandra Roberts, in her first screen appearance, adds nuance to an initially thankless part. By the end, we appreciate their relationship and how close they remain, in spite of everything.
For ultimately this is a tale about the resilience of women. Men attempt to dominate everything here, but one by one the women refuse to back down. Even Isabelle (Quelemia Sparrow), the wife of the cannery manager, demonstrates a rebellious streak. Then again, as an Indigenous person, she's probably always felt like an outsider. You give what you get, and it's well-deserved.
The movie is at times rough around the edges, as one might expect in a first feature, but mostly this just adds to the charm. At the heart of the story is Robin's unyielding faith in herself, beautifully portrayed by Glowicki. Yes, she bends, but never breaks.
– Christopher Llewellyn Reed (@ChrisReedFilm)
2022 Toronto Film Festival; Sophie Jarvis; Until Branches Bend movie review