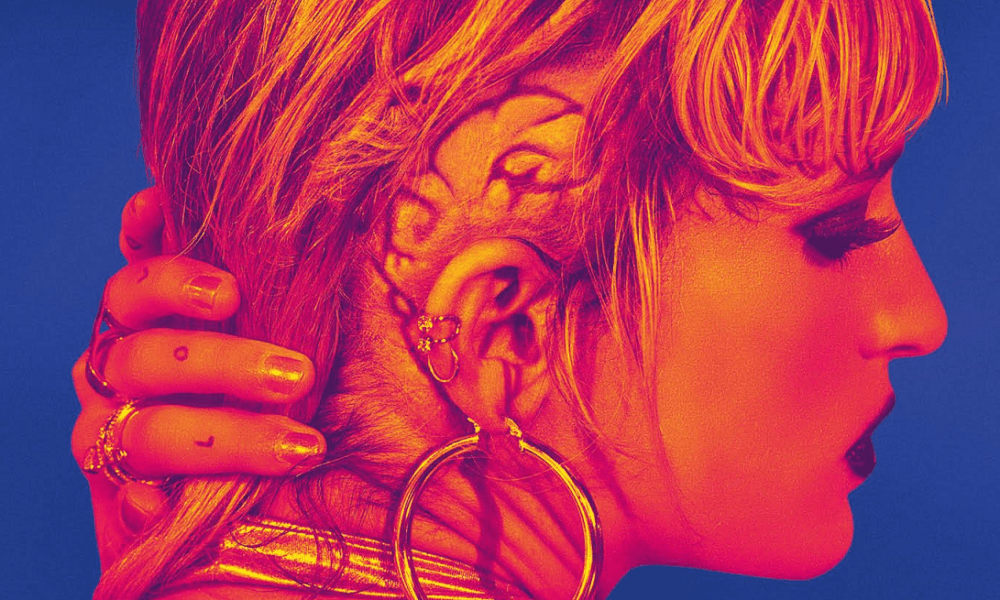 (Julia Ducournau's Palme d'Or winning sophomore feature Titane is in theaters now via Neon Releasing. Like what you see here on Hammer to Nail? Why not give just $1.00 per month via Patreon to help keep us going?)
Julia Ducournau's sophomore feature film (following 2016's creepy, gross and excellent Raw) Titane hit theaters the first weekend of October, 2021 yet it's been on the cinematic radar since mid-July when it unexpectedly took home the Palme d'Or at the Cannes Film Festival. I say unexpectedly because without doubt, Titane is one of the weirdest and most uncomfortable film watching experiences to ever take home the coveted Palme d'Or and with that award comes great pressure and expectations. While I am beyond thrilled a gory, discomforting and visually stunning HORROR film won top prize and I'm equally excited a female director was awarded (for only the second time in the festival's 75-year history. Gross), I also can't help but feel a little bit "why this film and why this female director?" While Titane is indeed a massive achievement on many levels I also can't escape the thought that it might be just chock full of bullshit once you get past the unnerving visual veneer.
The film opens with a father and child driving on a highway with the youngster doing their very best to annoy dad. They make loud driving noises and kick the seat, immediately bringing visions of the irritating kid from 2014's The Babadook to mind. Inevitably, the father turns around to berate his child who has unbuckled their seatbelt and an accident occurs which sees the child coming out of hospital a few weeks later with a large metal plate in their head. In case you're wondering, I'm leaning heavily into the "they/them" pronouns because it's very unclear what gender this child is, and purposely so, as we find out throughout the film's near 2-hour run time. Strangely, as the family exits the hospital, the child runs to their car and attempts to embrace it while giving it a big kiss.
From here on out, buckle up (yep, I said it) as we flash forward a decade or so to meet Alexia (newcomer Agathe Rouselle), the aforementioned steel-plated child who is strutting through a bizarre scene of men ogling women in various stages of undress who are getting up close and personal with a collection of classic cars. Some dance atop them suggestively while another recreates the car wash scene in Cool Hand Luke. The scene is done in one long take and leads up to Alexia taking her spot atop a muscle car for some bump and grind. It turns out that she's not only great at it, she's actually top of her field as fans clamor for her autograph and photo after her performance. It also quickly becomes clear that Alexia is some sort of psychopath or sociopath for reasons that never become clear, much like most of the motivations and themes throughout Titane.
Many critics are raving about the film and I'm in agreement that it's beautifully shot and wonderfully provocative. Count me in for almost any film that pushes the envelope in a smart way. It's also absolutely no surprise Neon Releasing picked up the film as that distribution company has brilliantly asserted itself as connoisseurs of weird and inspiring cinema. Yet I also can't help but think many critics, particularly ones who favor pop culture/mainstream films, are raving about Titane because they didn't get it, it's French and it won an award. I'm reminded of the critical praise from that same group of critics who raved about the Coen Brothers' A Simple Man, a similarly personal, dense, weird and ultimately pretty undecipherable film. While there's nothing I love more than a great write-up or conversation about challenging material, sometimes films are just kind of a weird mess and some think that because of that, they better err on the side of praise lest not look dim. 
As the film rolls on, Alexia ends up going on the lam for some pretty serious and nasty murders. In an unlikely turn of events, she discovers a "missing" poster for a young boy who I guess they figure could resemble them with a haircut and impromptu DIY nose job. This gambit pays off and Alexia is returned to their "father," a steroid addicted, brooding and equally oddball fire station captain named Vincent (Vincent Lindon). Now, Alexia is Adrien and slowly, the two form a bond, Vincent out of need to fill the void left by his son, Adrien because….well, we don't really know other than that they need a place to hide out from the police. 
Throughout Titane crazy and beautifully rendered scenes happen and, that's kind of it. By now you've certainly heard of Alexia having sex with a car and yes, that happens. Lots of weird things happen but they don't speak to a whole as several ideas and possible reads pop up but none really follow through to their conclusion. Many critics are comparing Titane to the work of David Cronenberg due to the obvious body horror involved. Sure, I guess, but Cronenberg was much more firm with his ideas, themes and explorations. Shoving something in an orifice or creating a dysmorphic figure doesn't make you Cronenberg. That's like saying a lens flare makes you Spielberg. Titane reminds me much more of early Brian DePalma, back when the director was attempting to have a cinematic conversation with Alfred Hitchcock only to be dismissed as trying to rip him off. I don't feel Ducournau is doing either of these things in regards to Cronenberg (trying to converse nor ripping him off). Rather, I get a strong Vertigo by way of Body Double vibe in the sense of gender fluidity, recreating someone out of pain and desperation as well as shocking and sexy visuals. 
Does Alexia's metal plate – which is intricately designed and glaring on the side of her head – have something to do with her weird and murderous behavior or does it just look cool onscreen? Who knows as it's never even mentioned again although alluded to in the film's final moments. Is Alexia a serial killer as many have suggested or just a sociopath? It's unclear and not really in a thought-provoking way. Is Ducournau taking aim at the male power structure or attempting to target them through extremely uncomfortable sexual scenes, much the way Dan O'Bannon did with Alien, or is Titane just a series of discomforting shots with no real thread holding them together? Perhaps if these questions went somewhere or had evidence to back them up, the film would work as a whole, but as it is now, it all feels like a beautifully rendered near miss. 
Regardless, Ducournau doesn't shy away from some spectacularly gruesome kills and horror fans are going to love and respect those moments. It's also a confident piece of filmmaking even if the message is muddled. The film is also never boring and Agathe Rouselle commands the screen as Alexia/Adrien throughout. Even though it may seem otherwise, I ultimately feel Titane is an intriguing film that may fall victim to hype; however, your mileage may vary.
– Don R. Lewis (@ThatDonLewis)
Julia Ducournau; Titane movie review