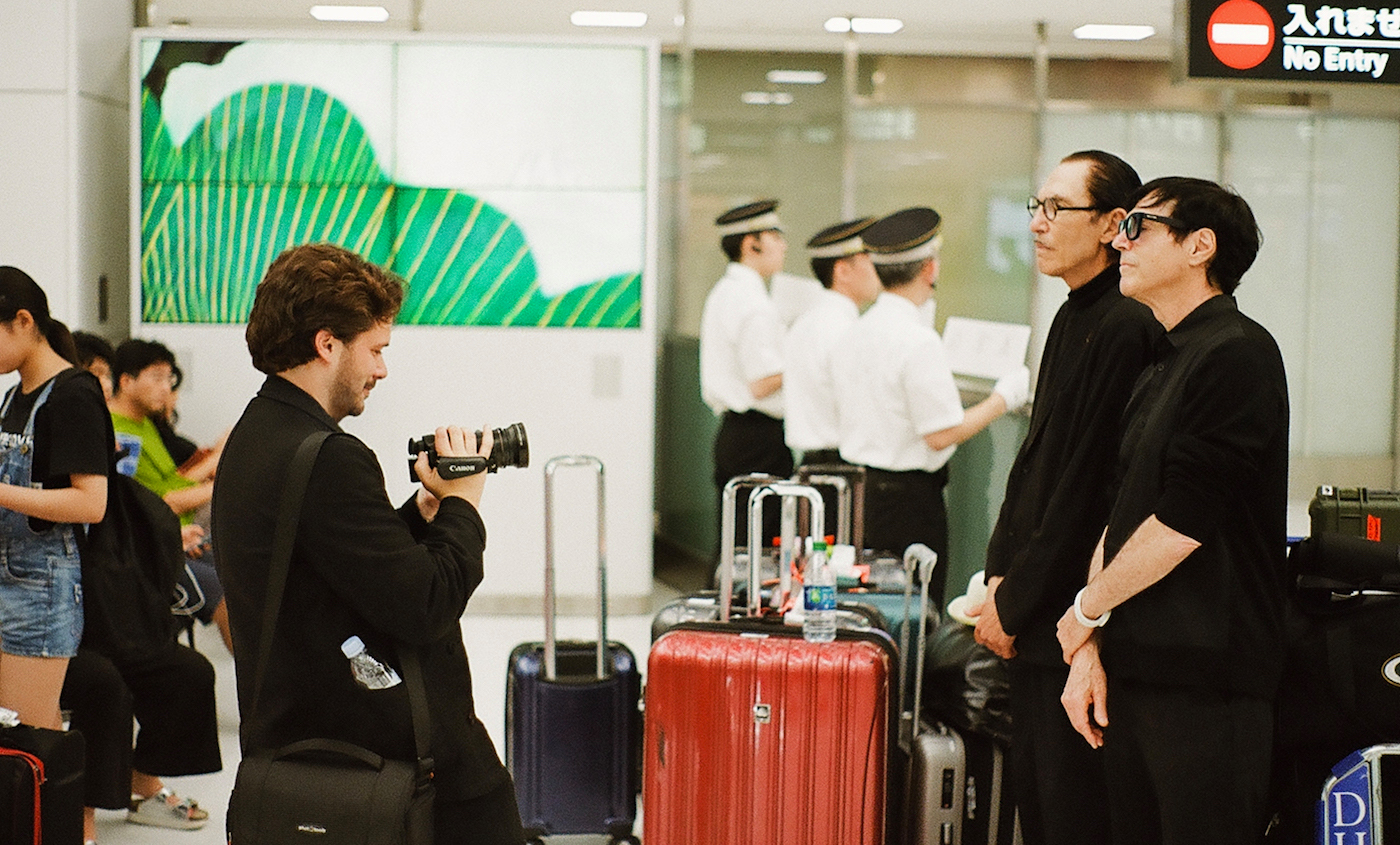 (The 2021 Sundance Film Festival runs January 28- February 3, all virtually as well as with drive-ins sprinkled around the U.S.. Hammer to Nail is bringing you a ton of coverage so, keep coming back! Like what you see here on Hammer to Nail? Why not give just $1.00 per month via Patreon to help keep us going?)
Music documentaries are usually pretty formulaic. A band comes together, they have some success, they go through hard times. They either break up and look back upon their days with nostalgia or they overcome and launch a second phase of their career. The audience comes for the music they know and love, and they stay for the drama. Maybe the band has had some sort of influence on the way we look at the world. Maybe the band is so important that learning about them rises above the level of homework to cultural necessity. Maybe the band had a short but brilliant career, easy to summarize and draw conclusions from, a morality tale of sorts.
Then again maybe the band is Sparks, and they've been around for 50 years without registering much in the way of common consciousness. That Sparks has had some legitimately large hits makes the reality that most people don't know who they are that much more enigmatic. So many bands would have to admit Sparks as a primary influence that it would be easy to populate a box set of them, and that's just a collection of those that have scored more than one top 10 hit. Paul McCartney is a fan. Franz Ferdinand are fans. And of course, Edgar Wright is a fan.
Edgar Wright's first feature documentary The Sparks Brother has the unenviable task of encapsulating the career of a band that relishes defying capsulation. Other than every for five years or so cutting loose their backing band, the story of Ron and Russell Mael is sadly devoid conflict and tension. They're also incredibly secretive about their personal life, and it becomes very clear early on that the documentary subjects are only willing to offer so much to shred the shroud of mystery that the band has developed.
Despite devastating cinematic complications, the fledgling documentarian has more than enough at his disposal to hold the audience. Instead of stories of sex and drugs, Wright wisely draws upon 25 albums worth of material, genre-spanning inventive and challenging music with lyrics worthy of a graduate thesis. A parade of cultural elite line up to offer their respects to Sparks' influence and ingenuity. Jason Schwartzman, Beck, Patton Oswalt, Weird Al Yankovic, Erasure, and Taylor Swift's cowriter/producer Jack Antonoff share the running time with basically anyone who has ever played with or produced the brothers. Wright grabs whatever tool catches his fancy to tell the story: reenactments, stop-motion animation, silly title graphics, visual puns, material that seems scripted by the director. It doesn't matter, because everything is gold. The film is 140 minutes and I easily could have watched twice that.
At this point, I wouldn't blame you for thinking I am a huge Sparks fan and biased beyond belief. Prior to watching The Sparks Brothers, however, other than their collaboration with Franz Ferdinand, I knew exactly one song. Edgar Wright's film serves as the ultimate Sparks primer. After watching it you will be a fan. Will you know more about Ron and Russel Mael? Not really, at least not much. But in the end, The Sparks Brothers is that rare music documentary that does right by its subject and their fans. What matters is the music. Every trick Wright employs to entertain the audience serves the music. Maybe there is nothing below the Maels' carefully crafted artifice. Even if there was, could it possibly be any more interesting than the music?
– Bears Rebecca Fonté (@BearsFonte)