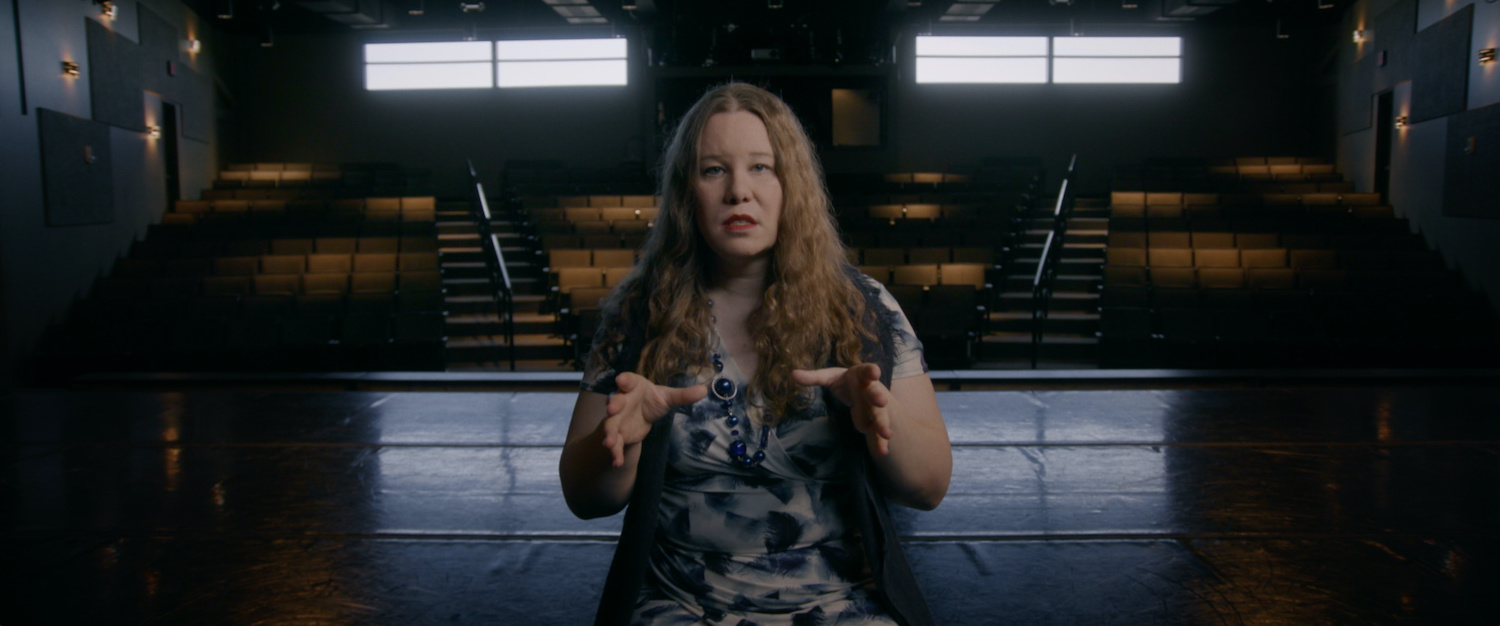 (After a hugely successful festival run, James Kicklighter's documentary The Sound of Identity, is available now on demand via Shout! Studios. Like what you see here on Hammer to Nail? Why not give just $1.00 per month via Patreon to help keep us going?)
Wolfgang Amadeus Mozart premiered his since-celebrated opera Don Giovanni in 1787. Based on the life of the infamous, if fictional, sensualist Don Juan, the work follows its titular character as he wreaks havoc via seduction, callousness and cruelty, eventually so provoking a mysterious supernatural figure who stalks him that he is sent down to hell. Filled with some of the composer's best arias, Don Giovanni not only showcase's Mozart's musical genius, but is also a profound morality tale, where no evil deed goes unpunished and a powerful misogynist meets a just fate. It seems, in other words, very much like the ideal opera for the #MeToo era. Still, there's nothing wrong with a modern update, and in James Kicklighter's new documentary The Sound of Identity, Tulsa Opera's artistic director Tobias Picker does just that, casting baritone Lucia Lucas, who happens to be a trans woman, in the lead. What results is a moving narrative of passion, identity and beautiful art, all exquisitely photographed, very much worthy of the source material.
Lucas is an American who, at the time she is hired by Picker in 2018, has been living and working in Germany for almost a decade. She takes on the new role with some nervousness but no trepidation. After all, by then she has been performing professionally for quite a while, and came out as trans in 2013, so has already weathered the initial blowback. This will be her debut in the United States, and also mark the first time a trans woman has taken on a principal part on an American stage. It's a bold move for the Tulsa Opera, and one taken not only to further both trans rights and the causes of diversity, equity and inclusion, but also in the hopes that it might attract much-needed new audience members. Opera, after all, as we hear repeatedly, is hardly a hot-ticket item these days. 
And so we plunge directly into the rehearsals and preparation for the two shows in May, 2019, following Lucas, Picker, the rest of the cast, and various members of the Tulsa Opera Board, along with some others, as they get ready for the premiere. Along the way, we learn more about Lucas' background and family, as well as about Picker, who, as a gay man, says he chose Lucas in part to help commemorate the 50th anniversary of the Stonewall Riots. Everyone has high hopes for how things will go, though they each act quite differently in the run-up. A naturally warm person, Lucas proves more than willing to act as ambassador throughout Tulsa, walking around in costume and giving freely of herself to promote the opera. Picker, older and a bit of a curmudgeon, would rather let the art speak for itself. They form something of an unintentional comedy duo, a Laurel and Hardy of the 21st century, arguing over what would work best, much to our delight.
Ultimately, representation matters, as Lucas succinctly states, and so at the very least she has to demonstrate that her hiring is as much about her talent as about her trans identity. We hear plenty of her singing, and she makes a fine Don Giovanni. Not only that, but her casting is in many ways perfect, given the frequent gender fluidity of opera  (as per The New York Times' Michael Cooper, also in the movie), with the many "trouser roles" (women playing men) throughout its history. Plus, as the choreographer and director of the show, Denni Sayers, puts it, Don Giovanni, himself, is a master of disguise, changing how he looks and acts, throughout. Lucas may just know a thing or two about the duality of self-presentation. 
By the end, though the quality of the final performances remains important, it's really the journey to them that counts. We meet so many complex individuals, including those who mean well but express themselves clumsily, and learn great lessons from all. Major kudos also need to go to Jonathan Pope (The Social Dilemma), Kicklighter's cinematographer, who delivers stunning images, one after another. Everything comes together for a lovely celebration of the human spirit and the joyous variety of the human experience. Plus, there's some wonderful Mozart music sprinkled on top. What could be better?
– Christopher Llewellyn Reed (@ChrisReedFilm)