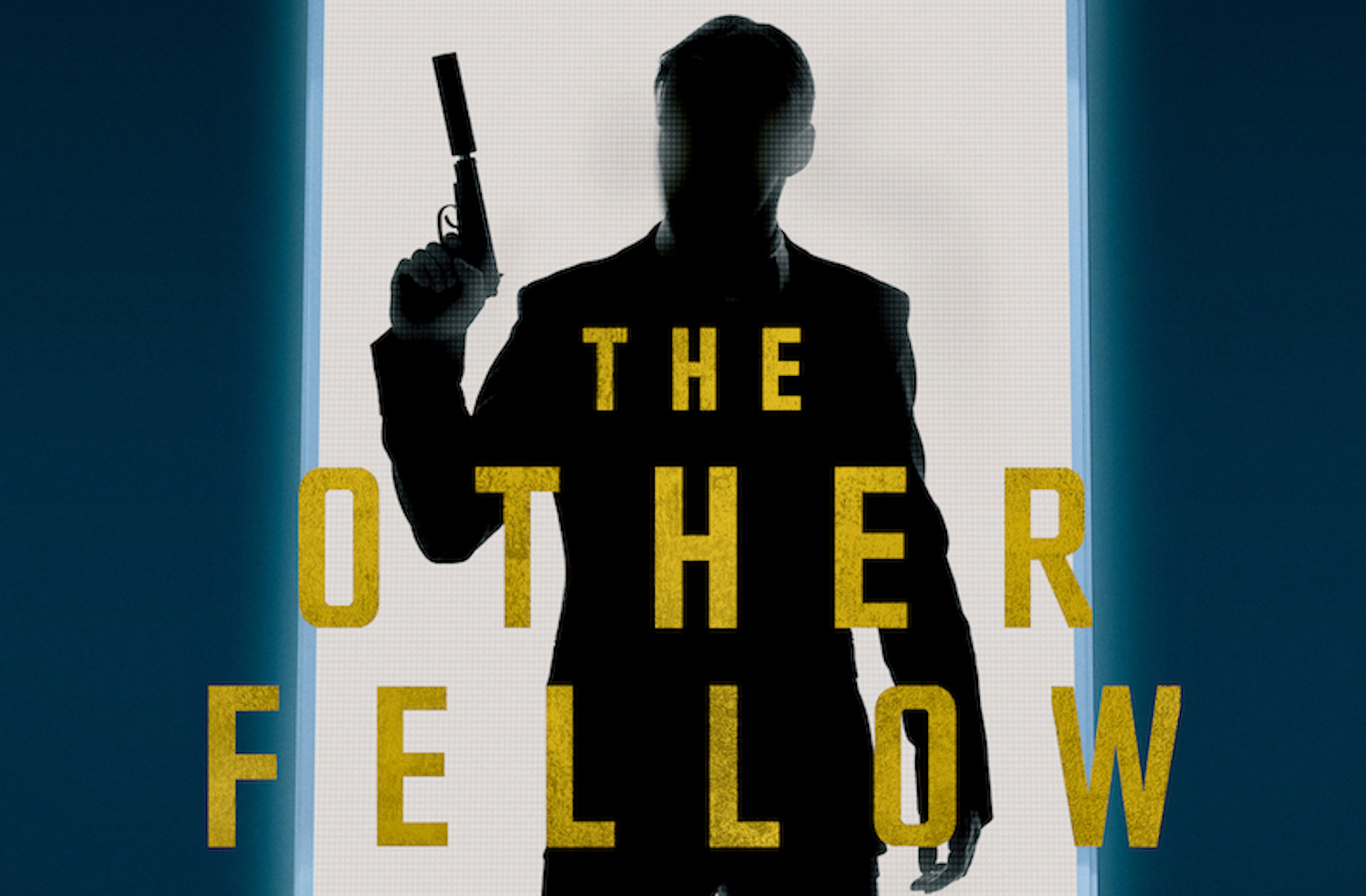 (Check out Chris Reed's movie review of The Other Fellow, available now in theaters and on-demand. Seen it? Join the conversation with HtN on our Letterboxd Page.)
English author Ian Fleming (1908-1964) published Casino Royale, the first of what would be 11 James Bond novels (plus 2 story collections), in 1952, launching a massive transmedia franchise that keeps rolling out new material more than 70 years later. Over the course of 25 official EON Production films (not counting the works made outside the canon), 6 actors have played Agent 007—starting with Sean Connery in the 1962 Dr. No—each incarnating, in their own particular way, a mix of charm, virility (for better or worse), violence, and rampant womanizing bordering (in the older films) on sexual assault. It's a complicated legacy.
Making his documentary-feature debut with The Other Fellow, Australian director Matthew Bauer tackles the Bond myth from an intriguing angle: what is it like to be named James Bond in a world where that name comes with baggage, good and bad? The movie's title is a wink-wink reference to the line uttered by Bauer's fellow Aussie George Lazenby in the pre-credits sequence of On Her Majesty's Secret Service as he tries to save a woman in distress only to have her run away from him, rather than into his arms. "This never happened to the other fellow," he quips, with a glance at the camera, that "other fellow" being Connery, who had made the role his own, all others quaking at the thought of succession.
Yet others did follow, and who knows what the future holds for the spy who keeps giving. That is not Bauer's concern here, however, as he trains his lens instead on the folks whose parents either had a wicked sense of humor or who are old enough to have been born before James Bond meant something beyond the ornithologist who wrote the 1936 Birds of the West Indies. That's the man whose name Fleming stole, as we hear in an oft-played archival interview with the author, who wrote his espionage thrillers mostly while holed up in his Jamaica estate, Goldeneye. He wanted a "flat name," one that would not overshadow the exploits of his hero. For many of the documentary's protagonists, it has certainly overshadowed their own lives, however.
We meet a variety of James Bonds from around the globe, Bauer focusing closely on a select few, mixing reenactments and interviews (new and old) to enhance his story. This is a slickly produced film, with high-end graphics, sharp cinematography (courtesy of Jamie Touche), flashy editing (thanks to Lesley Posso), and a stylish score (from composer Alastair McNamara), often feeling like a clone of the very movies it references. And with engaging characters throughout, The Other Fellow never fails to hold our interest.
These include a Swedish James Bond, né Gunnar Schäfer, who from a young age saw 007 (and his creator) as a father figure to make up for his own paterfamilias, who vanished when he was a young boy. A lifelong aficionado of all things Bond—and the owner of Sweden's only 007 museum—Schäfer officially changed his name in 2007. He clearly embraces the resonances, having chosen to bask in their glory.
On the opposite end is James Hart, né Bond, who took a different tack once he had a child of his own, preferring to spare her the jokes he had long had to endure. Most of the others we encounter have mixed, or just very conflicted, feelings. Take New York's James Alexander Bond, for example, who complains endlessly about how much he hates being compared to the spy yet, for a price, is more than willing to appear on TV to spoof his connection.
And then there is James Bond Jr., from South Bend, Indiana, one of the few Black Bonds we meet, and the only one whose story we spend time on. Arrested on suspicion of murder, he sees his case splashed all over the news, much more so (we can surmise) than it would be were his name something else. What was once cool is suddenly not so much.
Overall, while the movie sometimes repeats itself (replaying that same interview with Fleming over and over), it's a fun ride, never overstaying its welcome. It even manages to probe larger questions of identity and privacy, throwing in a haunting tale of domestic abuse in its final act. We emerge by the end both shaken and stirred.
– Christopher Llewellyn Reed (@ChrisReedFilm)
Matthew Bauer; The Other Fellow documentary movie review