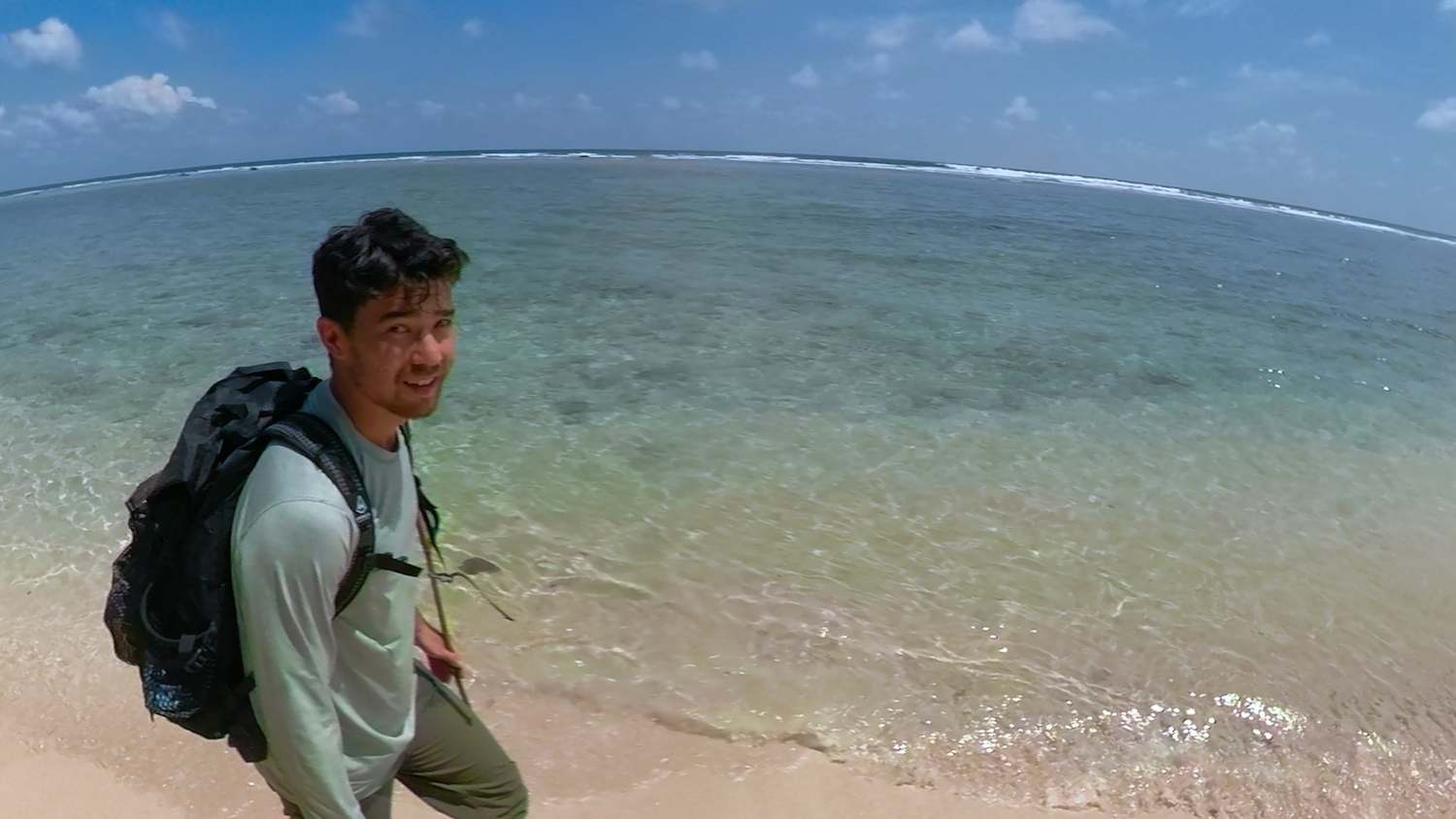 (Check out Chris Reed's movie review of The Mission. It opens October 13, 2023 in theaters nationwide. Seen it? Join the conversation with HtN on our Letterboxd Page.)
Some folks get high on life, others on narcotics, while still others on God. Religion is a hell of a drug, in fact. In The Mission, the latest documentary from the married duo Amanda McBaine and Jesse Moss (Boys State), we meet John Chau, a well-intentioned young Christian would-be missionary who, in 2018, fell afoul of the very folks he hoped to convert: the residents of North Sentinel Island, in the Bay of Bengal. Cautionary tales are a cinematic dime a dozen. This one truly resonates.
That's because we spend so much time getting to know Chau, whose words come to us via his diary, spoken by actor Lawrence Kao (Fistful of Vengeance), as well from vast amounts of archival footage. Born in 1991 to a Chinese American father and a white American mother, Chau was raised in Vancouver, Washington, where he charmed his classmates and teachers and became an avid outdoorsman. From an early age, he himself was charmed by Christ, devoting his life to the spread of the gospel.
McBaine and Moss populate their film with a variety of voices, some who champion the work Chau intended to do, some less sure, and a number of folks who once saw themselves as explorers and/or missionaries who now see such efforts in a different light. The directors also provide a good deal of history of the India's Andaman Islands—the archipelago of which North Sentinel is a part—and additional information on the region's population.
One of the last remaining groups of hunter-gatherers on the planet, the Sentinelese have long resisted foreign incursions, and are now protected by the Indian government. Inhabitants of different Andamanese islands saw their cultures destroyed, along with their health. Those who approach North Sentinel these days (an illegal activity) do so at their own risk. The islanders believe outsiders have nothing but trouble to sell.
Before the worlds of Chau and the Sentinelese collide, McBaine and Moss journey through their protagonist's life, also quoting from a letter that Patrick, John's father, wrote to them in the wake of his son's disappearance. Actor David Shih (Respect the Jux) reads those words. By the time the movie ends, we will feel the younger Chau's loss deeply, no matter how misguided we might feel he was.
Or not. The film makes room for faith, even as it sharply interrogates the role of Christianity in destroying indigenous cultures. John Chau, as a biracial man whose father fled the Chinese Cultural Revolution, hoped for a different kind of result to his own actions. He believed in Jesus, but thought he could preach while elevating, rather than rendering low. Unfortunately, he was but the latest representative of colonial power to land on North Sentinel's shores, and paid the price. His body was never found, but evidence from distant eyewitnesses suggests he never made it past the beach.
It's a brutal story, with John Chau as the vehicle by which McBaine and Moss examine the myths that Western culture has long used to dominate. Filled with movie clips, original animation, and heartfelt interviews from Chau's friends and colleagues, The Mission never paints its subject as anything but true to his self and his beliefs. Nevertheless, the words of former missionary Daniel Everett, who once preached in the Amazon before a profound change of heart, condemn the work, if not the man.
To Everett, it is unfortunate that we are living in the 21st century and that people like John still believe in 1st-century myths (Everett is also now an atheist). Adam Goodheart, who wrote about North Sentinel Island and his almost-visit there in The Last Island: Discovery, Defiance, and the Most Elusive Tribe on Earth, feels responsible, in part, for the tragedy, given how much John Chau read of his book. Both are sad. The filmmakers share their sadness over the loss of an eager, if naïve, soul. The Mission tells of a failure from which all can learn.
– Christopher Llewellyn Reed (@ChrisReedFilm)
National Geographic Films; Amanda McBaine, Jesse Moss; The Mission movie review