THE INVENTOR: OUT FOR BLOOD IN SILICON VALLEY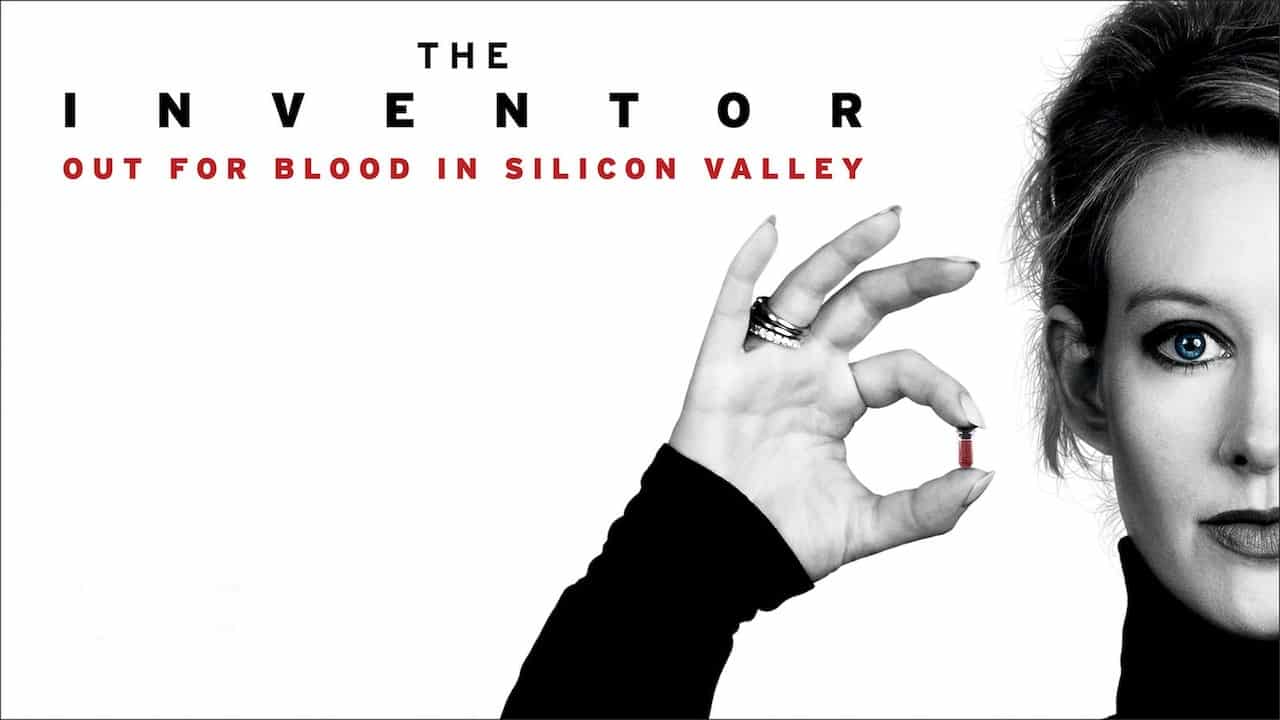 (The 2019 Sundance Film Festival ran January 24-February 3 in Park City Utah. Hammer to Nail guarantees more reviews from the fest than any other website around. That alone is worth $1.00 per month to help keep us going!) 
Prolific documentary director Alex Gibney (The Armstrong Lie, We Steal Secrets, Zero Days and so much more) is out again with yet another tale of success undone by hubris and greed. In The Inventor: Out for Blood in Silicon Valley, he turns his sharp investigative lens on Elizabeth Holmes, whose blood-testing company Theranos finally closed its doors in 2018 after a meteoric rise and fall within less than 10 years. Once touted as the second coming of Steve Jobs, even dressing the part in daily black turtlenecks, Holmes lost control of her dreams when the technology she touted—a miraculous device that would deliver complete lab results from just a pinprick of blood, removing the need for needles and larger blood samples—failed to function. Her solution? Lie and cheat. Never a good idea.
Given Holmes' photogenic charm, intensity of manner and veneer of brilliance, it is no wonder that her narrative struck a responsive chord in the zeitgeist. We wanted to believe in her. She dropped out of Stanford at 19, then spent a decade building Theranos with a promise to revolutionize health care, using the Silicon Valley model of innovation to combine high-tech wizardry withe most basic medicine. Most people hate having blood taken, whether through fear of needles or dislike of laboratory settings, so why not simplify the process and deliver quicker results? That sounds wonderful. The problem is that if the technology doesn't work and/or gives false information, people could die. Not so good.
But that didn't stop Holmes or the people who believed in her. As much a fan of the great American inventor Thomas Edison as of Jobs, Holmes, for a long time, followed basic scientific method of experimentation and learned from her failures. She liked to quote Edison on how it was repeated mistakes in the search for new ideas that ultimately led to his triumphs. Unfortunately, what Holmes lacked was patience, replaced instead by an absolute faith in her own greatness. In this she was aided by her own charisma, an initially fawning press, and the inspiring legend of a woman CEO who had started her own company and was going to save us all. Who wouldn't want to believe in that?
Holmes was hardly alone in deceit, however, and Gibney gives us a complete cast of characters, from journalists to researchers to executives to Theranos board members and more, many of whom enabled Holmes' forward progress and/or cheered her along. As with so many of his documentary subjects over the years, Holmes crafted a mythology about her life that made it hard to see criticism of her as anything but spiteful hatred. Methodically, and with great detail (perhaps he could use less, in fact, as the film feels long), Gibney peels back the many layers of fiction—or, to reappropriate the film's title with a secondary meaning, of "invention"—that made for appealing fantasy until the nightmare of reality dispelled the magic. Fortunately, Theranos and its leader are now closed for business, and that's all for the best.
 – Christopher Llewellyn Reed (@ChrisReedFilm)
Like what you see here on Hammer to Nail? Why not pay just $1.00 per month via Patreon to help keep us going?