Paul Sbrizzi's 2018 Slamdance Preview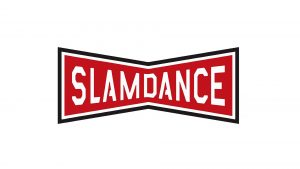 The Slamdance Film Festival returns for its 24th edition in Park City, January 19 through 25. Here are a few of the many fascinating offerings screening at the Treasure Mountain Inn. Paul Sbrizzi offers up his picks for the fest…
Songs in the Sun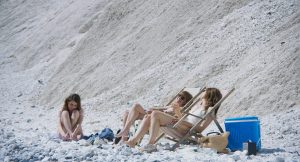 Anna, an aspiring singer in the midst of auditions for a place at a prestigious academy, is called away to spend time with her longtime friend—a childlike woman with mystical visions who seems to be struggling with mental illness. Writer/director Kristian Sejrbo Lidegaard sets his story by the dramatic chalk cliffs of the Danish island of Møn; he has a Bergmanesque talent for revealing the existential depths of his characters in simple words and gestures; his dialog crackles with subtext and the narrative builds to a resolution with the power of poetry.
Rock Steady Row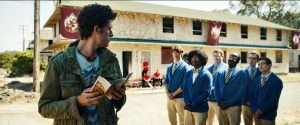 A quiet, brooding freshman gets his bike stolen by a flamboyant villain, pulling him into a protracted battle between himself, two rival fraternities, and a dean who is all about number one. Taking place in a parallel world in which an abandoned army base stands in for a college campus, Rock Steady Row is a scrappy, surreal and endless inventive live action graphic novel with a heavy spaghetti western influence.
Charlie and Hannah's Grand Night Out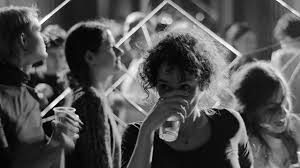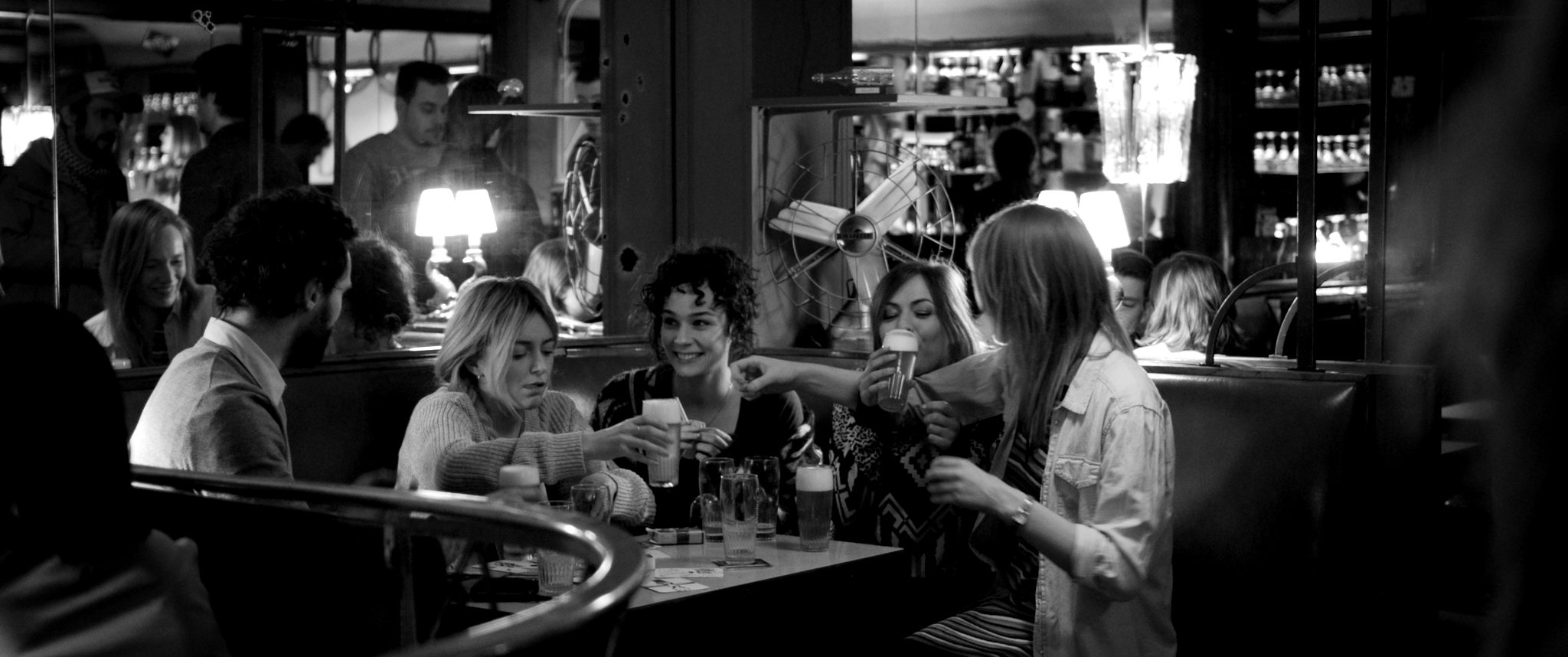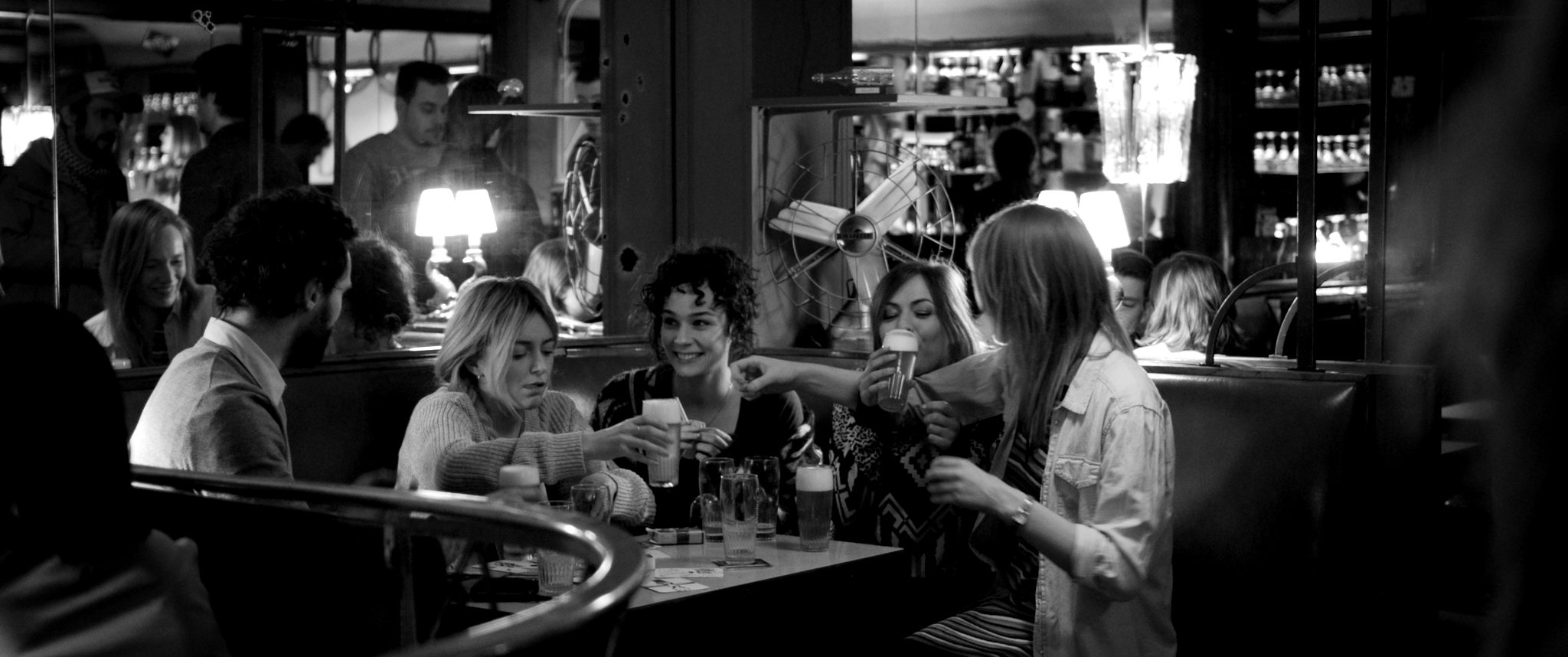 Director/writer Bert Scholiers takes us out on the town for a delicious free-form ride into the Brussels night: Charlie and Hannah are young, smart, talented and up for adventure and their elaborate reveries and fantasies come to life in a series of dazzling, surreal images. Scholiers doesn't shy away from darker themes, but the film's tone always comes returns to its youthful enthusiasm and a joyful sense of clever people having fun.
Birds without Feathers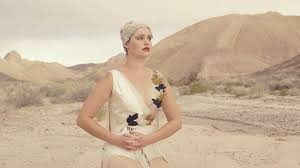 A dark comedy with a formal esthetic, composed in a series of static shots with minimal camera movement, Wendy McColm intercuts between six self-loathing characters trying desperately to make themselves feel better and tragically failing. McColm draws on the Todd Solondz tradition of pain as comedy and makes it her own with a bed-of-nails screenplay and an outstanding ensemble of performers bringing it to horrible life.
The Starry Sky Above Me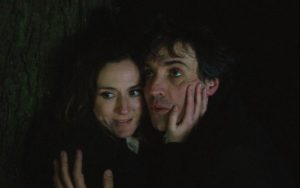 Bruno is a middle aged writer who, after a highly promising first novel, hasn't published anything in years. His bloated sense of entitlement allows him to spend his days pursuing dubious sexual and romantic intrigue. When his exasperated family shows up at his place with a therapist, Bruno seems to buckle, but soon starts fighting back, using his charm and childlike enthusiasm as a weapon. Director Ilan Klipper has created a classic farce, a wild ride powered by a brilliant lead performance by Laurent Poitrenaux.
Lovers
A penetrating look at the romantic travails of young people in Denmark, this hybrid narrative/documentary gets candid, thoughtful insights drawn from personal experiences. The featured characters are young, beautiful and come from privileged backgrounds, and yet none of this shields them from challenges and reversals of fortune in their love lives and they're uniquely sensitive and articulate.
Fake Tattoos
Theo and Mag are total opposites: he's a brooding introvert and she is a living-out-loud extrovert (she picks him up in full-on role reversal in the opening scene), but they're brought together by their love for punk and metal. Their sudden romance has a timer running since he's going to move away to live with his sister, giving this anti-romance a subtext of poignancy. This is Slamdance shorts alum Pascal Plante's first feature and he has crafted a low key, intimate story with a great feeling for his characters and their subculture.
M/M
Drew Lint, who made a splash a few years back with his short Rough Trade, returns to Slamdance with his stylish and severe Canadian in Berlin story M/M. Lint brings a minimalist 80s sheen to a hypersexual and fetishistic narrative about animalistic desire and transferred identities.
My Name Is Myeisha
A complex series of events leads to an innocent young black woman being shot by police—but rather than make any political statement or sombre eulogy the film takes the moment between Myeisha's life and death and unfurls it into a colorful, hip-hop inflected exploration of who she was. Director Gus Krieger and co-writer Rickerby Hinds, who wrote the play the film is based on, expand the piece's inherent theatricality to convey the uniquely complex, playful and charming human being behind the tragedy.
Circus Ecuador
It sounds like a horror movie scenario but it's just a hair-raising documentary. Elizabeth and Greg, a pair of well-intentioned Americans, travel to rural Ecuador to build an elementary school for a small community, but the complicated history and balance of power in the area begins to reveal itself and an Ayahuasca ceremony shifts their perspective. Rumors swirl about murders related to land rights and it seems that Elizabeth, Greg and their film crew are putting their very lives at risk.
– Paul Sbrizzi (@paulsbrizzi)