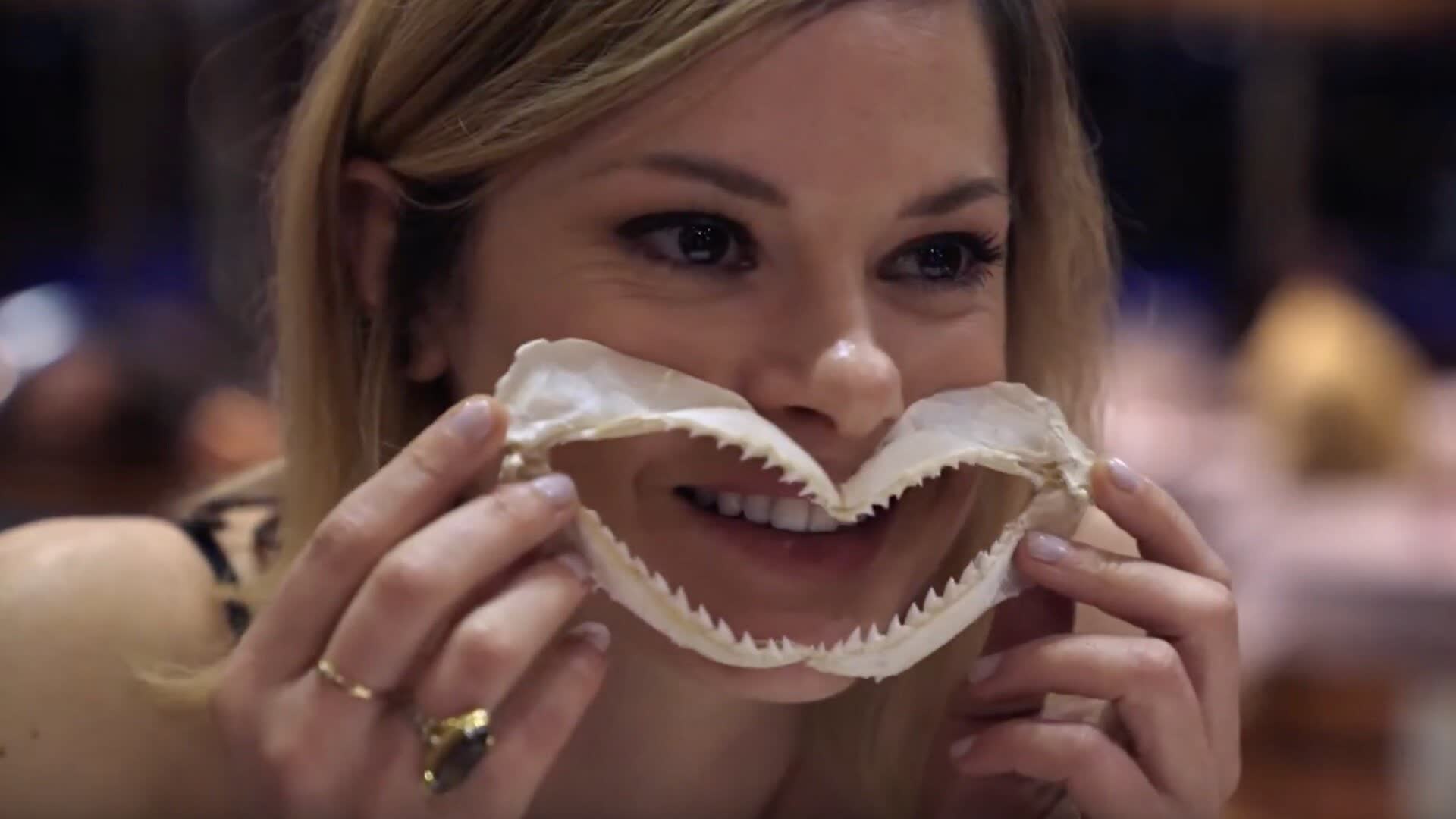 (Same Boat, Chris Roberti's low-budget, DIY, sci-fi time travel movie shot aboard a cruise ship is available now on VOD. Like what you see here on Hammer to Nail? Why not pay just $1.00 per month via Patreon to help keep us going?)
Not enough is made of how insane cruises are as a concept. Think about it. According to The Independent, 3 out of 10 people have, at some point, paid exorbitant amounts of money to sail a behemoth across the ocean with roughly 3000 strangers, consumed obscene amounts of ostentatious-but-mostly-mediocre food and entertainment, slept in tiny boxes, and tried to make the most of the stuff that's included (like free soft serve ice cream) whilst getting nickel-and-dimed to death over the stuff that isn't (alcohol). My brain has so much trouble reconciling this phenomenon that after going on a cruise 10 years ago, I have had countless recurring dreams set on an ocean liner.
Like with filmmaking, it's easy to spend a lot of money on a cruise in a short amount of time. That's what makes the concept of Same Boat – Chris Roberti's debut shoestring romantic sci-fi comedy – so fitting. Roberti, cast, and crew, utilized their time on a Key West cruise to craft a narrative and shoot it guerilla style during their week on board. It's kind of surprising that no one has thought to do this before. Same Boat is The Love Boat meets Grosse Pointe Blank with an early Linklater vibe to the naturalistic patter and time travel thrown in to give the hired gun pause over completing his latest assignment.
James (Roberti) and Mot (Julia Schonberg) are a pair of time-traveling assassins charged to find and terminate the people responsible for seemingly innocuous things that lead to a dark future for humanity. The audience never glimpses this future, but James' enthusiasm over things like fruit and detergent suggest that the 29th century is neither sweet nor fragrant. In our present, James and Mot board a Key West cruise in order to take out a lawyer named Lilly (Tonya Glanz) before she can find a legal loophole that ends up destroying the environment. (Their low-key weapon is a bedazzled forehead thermometer that works on contact.) But Mot immediately suffers from debilitating sea sickness and James must carry out the mission solo. When he spots a fellow passenger sporting a plate full of melon, James decides to delay things just a bit so he can experience the common joys of this "golden age". As so often happens on a cruise ship, he gets drunk and accidentally falls for his target.
Same Boat is a worthwhile film based on the concept alone. Cruise ships are enormous and filled with weird, ornate rooms that are often empty. It's not at all unusual to see people filming every second of their vacation, so you're generally free to shoot without a permit. Plus, a lot of the cost of filmmaking is location and craft services. Way to utilize that unlimited soft serve, buddy!
Unfortunately, there are a few missteps with the script. Time travel movies and gun-for-hire movies both require a certain amount of explanation in order to sell the story. We need to know the rules limiting the time-travelers in question and we need to know why the hit-people are capable of murder without remorse if we're to care about their redemption. Roberti sort of accomplishes the first one, but doesn't even attempt the second. It feels a little like he came up with the idea on the first day of the cruise rather than fleshing out the characters and script before they set sail. James doesn't seem to wrestle at ALL with the concept of murder before deciding he doesn't really want to kill people anymore once he meets a target he wants to bone.
There is also an unfunny subplot involving 2 horny members of the cleaning crew, that feels like either filler or the result of a barter with cruise line employees to gain unfettered access to the ship. I didn't really buy the idea that Lilly would break up with her boyfriend (Evan Kaufman) the minute the boat set sail, given how resigned she is to the idea.
But the core cast is charismatic enough to hold your interest and because I don't know anything about James' past, I truly had no idea what he was going to do. The dialog is also generally riveting. There are some great drunken examinations of the mundane, a pretty funny recurring bit with an amateur close-up magician, and I love any discussion of a time paradox. There are several true laugh-out-loud moments. The lighting and sound are also very impressive given their limitations. At a scant 83 minutes, there's no reason not to check out Same Boat. Especially since you won't be going on vacation any time soon, and who knows what's going to happen to the cruise industry after this pandemic is over.
– Jessica Baxter (@tehBaxter)