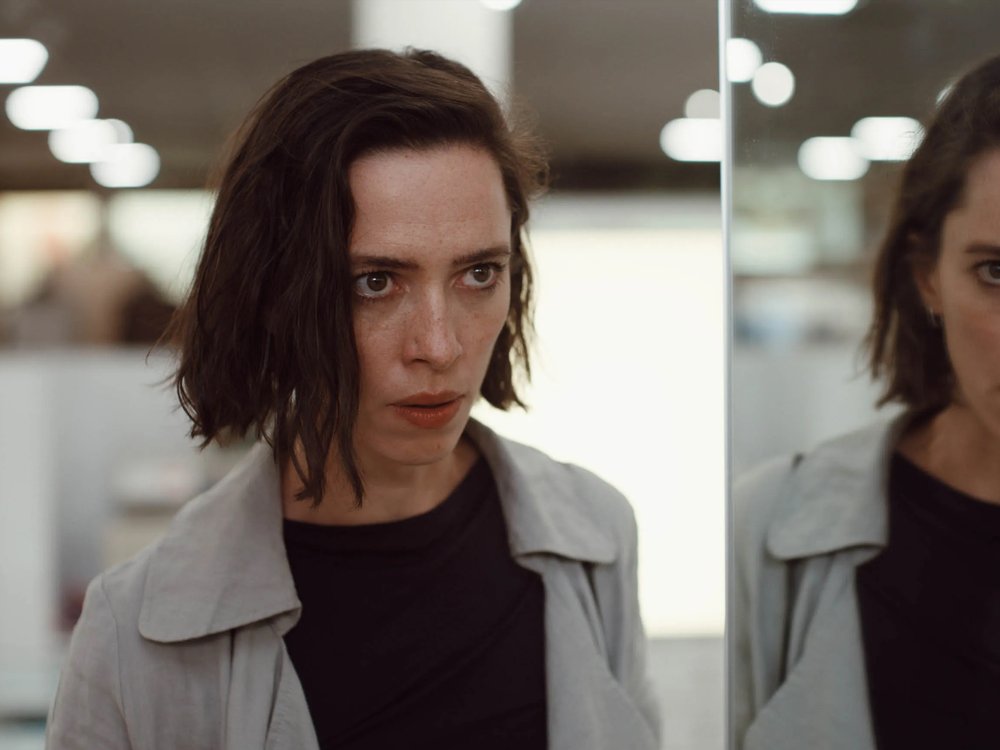 (The 2022 Sundance Film Festival runs January 20-30 all virtually. Check out Melanie Addington's movie review of Resurrection. Like what you see here on Hammer to Nail? Why not pay just $1.00 per month via Patreon to help keep us going?)
We tend to forget our mothers had lives before us. And for some women, the trauma of those lives is too unreal to ever let us in. For Margaret (Rebecca Hall) in Resurrection, her days before her daughter Abbie (Grace Kaufman) come back to haunt her just as she is becoming an empty nester.
With great dramatic tension, the film sets a tone of a woman on the verge as she encounters someone from her past. Played by Tim Roth, the man appears from across a room, across the street, across the park, sending her into a tizzy every time. Meanwhile, she seeks to help her intern at her job, navigate a relationship with her current boyfriend and handle her daughter's desire to be less attached. And there is not much more one can say without spoiling this surreal film.
Hall presents the image of perfect balance as a mother at the top of the film, slowly descending into a mess as her life becomes trickier and trickier until making choices that cross enough lines to lead her into one of the most bizarre choices have seen on camera. She presents a monologue that gives a full back story on the mystery man and hints at the Greek mythology of Cronus in her dilemma.
Written and directed by Andrew Semans, the film relies heavily on the pitch-perfect performance of Hall, with a shock ending but otherwise predictable female-trauma heavy story. A slow tense drama turned thriller that makes waiting it out until the end worth it. With a film including Roth and Hall, it'll be pretty hard to skip over this one. However, at 103 minutes, the film begs for a few trims to the opening with no interaction between the two main characters until almost an hour into the film.
Angela Wong Carbone has a small but critical role as Gwyn, the co-worker that Hall's character Margaret monologues to and tries to advise on her personal life. The character serves as someone who will listen, unlike her daughter who ignores her mom's warnings.
Andrew Semans is a filmmaker and screenwriter based in Brooklyn, NY and this is his sophomore feature as writer-director, based on an original screenplay that appeared on the 2020 Black List. Nancy, Please, Semans's debut feature, premiered at the Tribeca Film Festival and was distributed theatrically by Factory 25.
IFC Films and Shudder have taken North American rights to the film.
– Melanie Addington (@MelAddington)