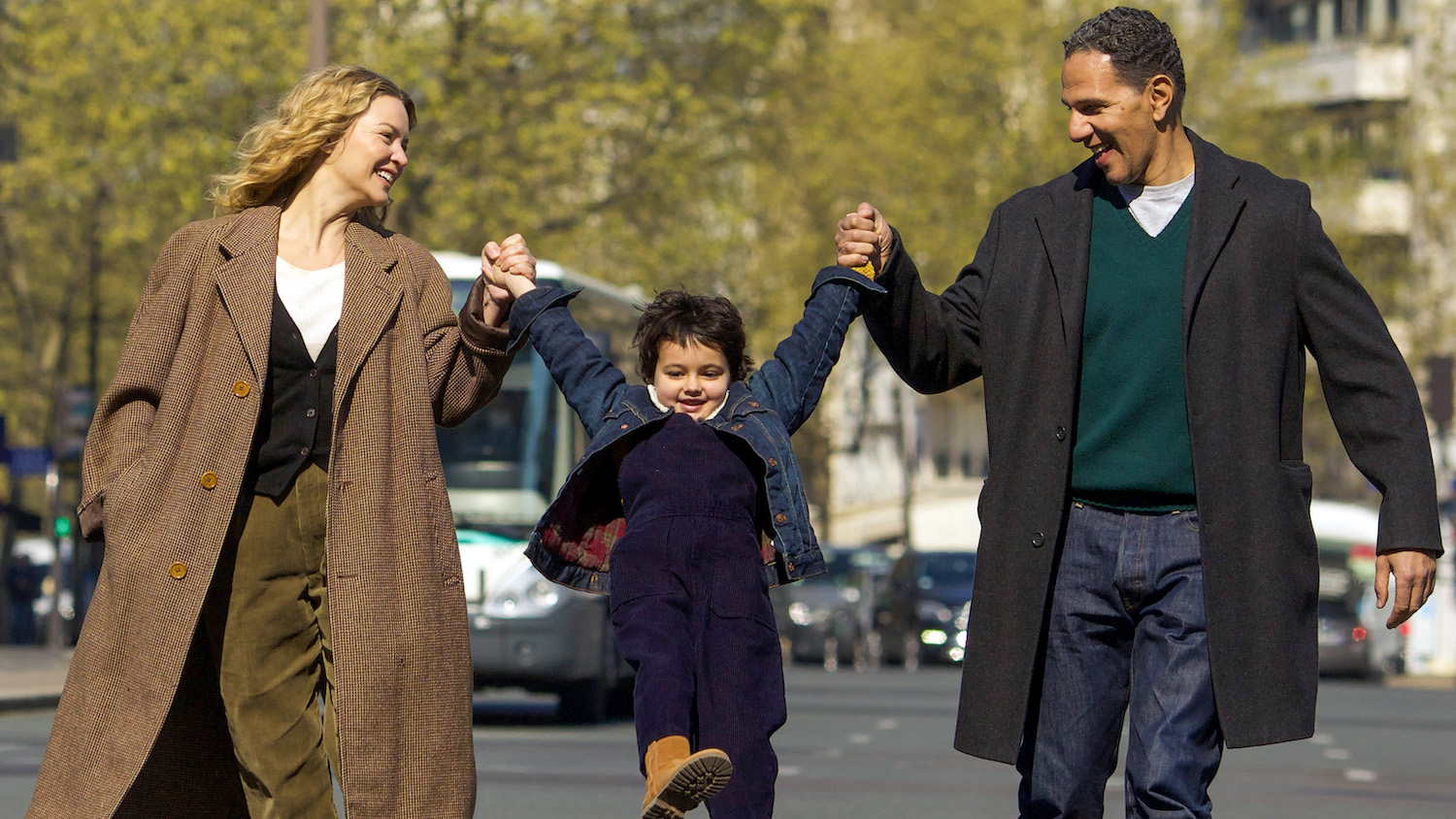 (Check out Chris Reed's movie review of Other People's Children, in theaters now via Music Box Films. Seen it? Join the conversation with HtN on our Letterboxd Page.)
Growing older is never easy, especially if one is filled with sorrow over things undone, or not yet done. Women can have it harder than men if they want children. There's nothing wrong with deciding not to procreate, but sometimes an unexpected event, or encounter, can suddenly flip the script on choices previously made. That's when regret rears its unpleasant head.
These kinds of meditations form the spine of French writer/director Rebecca Zlotowski's latest work, Other People's Children, which centers the journey of Rachel, a high-school teacher in Paris who starts longing for a child of her own after meeting a romantic partner, Ali, and his 4-year old daughter, Leila. A bittersweet exploration of loss and reconciliation, coupled with a coming-of-middle-age narrative, the movie offers no easy answers, but many profound questions. Life is to be lived, whatever the purpose.
Virginie Efira (Benedetta) stars as Rachel, a single woman—possibly divorced, as we see an ex—who finds love in the form of Ali (Roschdy Zem, The Girl with a Bracelet), a fellow guitarist in her musical group. Despite her busy teaching schedule, she makes time for the new relationship, and they quickly fall the one for the other. Complicating matters slightly is Leila, since Ali would prefer to keep things simple for such a young child. But slowly, Rachel and Leila begin to bond, despite the frequent presence of Ali's ex-wife, Alice (Chiara Mastroianni, On a Magical Night), though Leila is also at times suspicious of the new woman. She is only 4, after all.
All of this is set against the backdrop of Rachel's work with students and her dealings with family, which consists of a widowed father and a sister. As she grows closer to Ali, Rachel begins to wonder whether it would be too late to conceive a child with him, though her doctor warns her that time is limited. So maybe her chance to parent is via young Leila. It's not easy being a stepmother, however.
The title refers to many things. It's no accident that it's plural: it's not just about Leila, we come to understand. Teachers of all kinds round out the narrative, and Zlotowski (Les sauvages) takes time to celebrate the honor of their profession. She also fills the story with delightful, small details, including Rachel's Jewish family and flirtation with a co-worker. There's more to the film than one single thread, as all scenes come together in a finely embroidered garment of great cinematic depth.
The ending may at first seem bleak, but then Zlotowski keeps it going long enough to mellow the misery (the Gallified sounds of Antônio Carlos Jobim certainly help). Rachel is ultimately a woman proud to stand on her own two feet, a life filled with accomplishments behind her. She'll keep taking care of other people's children, and of herself, for as long as she is able.
– Christopher Llewellyn Reed (@ChrisReedFilm)
Music Box Films; Rebecca Zlotowski; Other People's Children movie review