CHRIS REED'S PICKS FOR OSCAR NOMINATED LIVE-ACTION SHORTS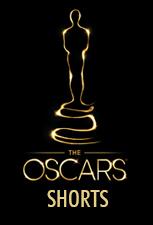 (Hammer to Nail lead critic Chris Reed checked out all the Oscar nominated shorts. We've split his rankings into three parts so get ready to win that office Oscar pool! Like what you see here on Hammer to Nail? Why not pay just $1.00 per month via Patreon to help keep us going?)
What follows are brief capsule reviews of all films, listed in order of my preference within their categories, with the order of the categories, themselves, also in order of my preference.
1 (tie). Fauve (Jérémy Comte, Canada, 17 minutes)
A stark and minimalist tale of horseplay gone very wrong, Jérémy Comte's Fauve – one of two Québécois films among the live-action nominees – follows two boys as they engage in what is initially (relatively) harmless competitive rambunctiousness. They keep score in a game of one-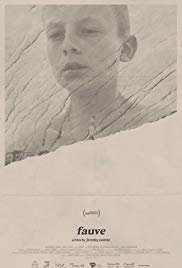 upmanship that takes them from the inside of an abandoned train, through a chain-link fence and all the way to a deserted quarry, where things quickly turn dangerous. Beautifully photographed and featuring a searing performer from young lead Félix Grenier, whose turn from aggressive masculinity to despair is remarkable to behold, the movie leaves us emotionally shaken but transported by the wonderful spectacle of true talent display.
1 (tie). Marguerite (Marianne Farley, Canada, 19 minutes)
The second film from Québec is tied for my favorite in this category. Filmmaker Marianne Farley offers up a heartbreaking of an elderly woman's confession to a long-ago, forbidden and unrequited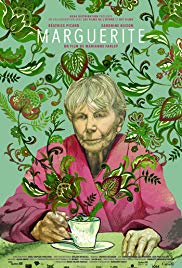 love. Béatrice Picard plays the titular Marguerite, frail and in need of home care, provided by Sandrine Bisson's Rachel. A tender pas de deux between the two actresses, Marguerite presents their unfolding friendship in short scenes of negligible plot development but powerfully poignant impact. The final image, of the two women in affectionate platonic embrace is affecting in its simplicity. Such love and compassion are all any of us need.
Skin (Guy Nattiv, USA, 20 minutes)
A sharp examination of racism and its consequence, the short film Skin is director Guy Nattiv's trial run for his feature of the same name, which premiered at the 2018 Toronto International Film Festival. I missed that longer movie, but can attest to Nattiv's skill with story, actors and mise-en-scène here. Inspired by real-life events, the movie follows a white-supremacist father (Jonathan Tucker) and his wife (Danielle Macdonald, from Dumplin') and son as they head out on a shooting excursion with friends. Nattiv takes his time establishing the relationship between man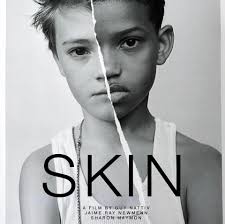 and boy, as dad takes pride in his son's marksmanship. This will be important, later. Soon, events turn violent after an African-American man in the supermarket makes eye contact with the boy, leading to unexpected repercussions for the racist bully. Otherwise beautifully realized, the movie suffers slightly from a heavy-handed ending, but is well worth watching. Still, as a fan of Jonathan Glazer's Under the Skin, I was disturbed to hear a musical theme from Nattiv's composer Brian McOmber sound almost identical to a piece of Mica Levi's score for the earlier movie. Hmmmmm …
Madre (Rodrigo Sorogoyen, Spain, 19 minutes)
Though well photographed and with solid performances, Madre offers a moment of tragedy and grief without a shred of dramatic justification. What is it all for? A twentyish (or thirtyish) Spanish mother and her own mother enter an apartment, only for the former to field a phone call from her young son. It turns out that he has been left alone on a beach – maybe in France, though he's not sure – by his father (divorced from mom), who has yet to return. She, increasingly frantic, tries to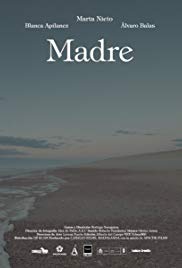 balance fear and calm as she struggles to reassure the boy that all will be OK (even as his battery dies) while reaching out to her local police for help. The whole time, we remain in the apartment, mostly in a single-take shot that moves between the two women, masterfully creating split screens through careful camera mise-en-scène. Unfortunately, even as one marvels at the filmmaking on display, one wonders what the purpose of the exercise is, since we enter with little context and emerge with only pain and confusion. I am not opposed to either (Fauve, above, certainly left me sad), but I'd prefer to understand the why of my experience. Here, there's only the how.
Detainment (Vincent Lambe, Ireland, 30 minutes)
My least favorite movie of the entire collection of 15, Detainment is a dramatization of the real-life police transcripts from the 1993 interrogations of the 10-year-old murderers of 3-year-old James Patrick Bulger. The details of the killing are horrific, made even more so because of the youth of the perpetrators. There is certainly material enough here for a movie, but director Vincent Lambe's approach leaves one mystified, telling the story entirely from the point of view of killers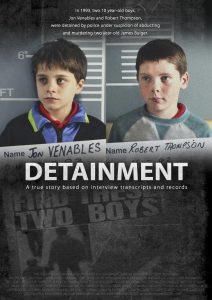 Robert Thompson and Jon Venables, who kidnap Bulger from a department store, walk him to a park and then torture him to death (fortunately, most of these gruesome details are told to us, rather than shown). It is a symphony of increasing horror, without any attempt to explore motivation or consequence. Why make this movie, or at least why make it in this way? It might be interesting to examine the root causes and how Thompson and Venables have fared since committing their crime, but to merely wallow in the brutality of the act is unconscionable. No thank you.
– Christopher Llewellyn Reed (@ChrisReedFilm)
Like what you see here on Hammer to Nail? Why not pay just $1.00 per month via Patreon to help keep us going?