CHRIS REED BREAKS DOWN THE OSCAR NOMINATED SHORT DOCS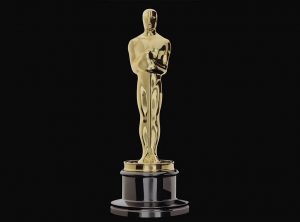 As has now become my tradition, I sat down recently and watched all 15 of the Oscar-nominated short films, 5 per category: Animated and Live Action (which together share the same eligibility requirements) and Documentary (with its own unique requirements).
The qualifying movies much each be shorter than 40 minutes (and this year, for once, the documentary shorts do not push this limit, with only one of them approaching it), and must have satisfied certain screening criteria, as per the previously noted guidelines. For over a decade, ShortsTV has released the nominated films in select theaters across the country. Some of the films may also be available elsewhere, whether on their own platforms or on a streaming service like Netflix. Wherever possible, I have hyperlinked the movies' titles to a site that should point you in the right direction to either watch the full work or at least its trailer.
What follows are brief capsule reviews of all films, listed in order of my preference within their categories, with the order of the categories, themselves, also in order of my preference. Overall, I found the documentaries to be the best as a collection, though two of them could have been shorter, and would have been the better for it. In the live-action arena, there were two I liked very much, a few I liked less, and one I hated. I didn't actively dislike any of the animated films, and enjoyed two quite a lot, so I put it second. Below are my more complete thoughts on each.
DOCUMENTARY SHORTS
Black Sheep (Ed Perkins, UK, 27 minutes)
Along with Emmanuel Vaughan-Lee's Earthrise (unnominated, sadly), Ed Perkins' Black Sheep is my favorite of the short documentaries I watched in 2018. A profound examination of how one young man of color overcame the racism of his hometown, the film combines an intense, close-up interview with its subject and recreations of past events, pushing the boundaries of nonfiction filmmaking while remaining firmly grounded in that same tradition. Cornelius Walker, raised in
London by Nigerian and Sierra Leonean parents, finds himself yanked out of the multicultural metropolis and brought to the far more provincial Essex after a boy of color his age is killed by racists. Unfortunately, the new location proves worse for Cornelius than the big city, and the only way for him to survive is to make friends with the local toughs, adopting their accents, manner of dress, and even eye color (through tinted contact lenses). He even lightens his skin and joins them in all activities, even violent ones. As he reflects on a past from which he miraculously escaped alive (though not unscathed), Cornelius offers deep insights into the nature of the human animal and his own evolution into a mature, thoughtful adult. Brilliant and moving, Black Sheep must be seen.
2 (tie). A Night at the Garden (Marshall Curry, USA, 7 minutes)
Short but powerful, Marshall Curry's A Night at the Garden takes us back to the night of February 20, 1939, when a crowd of 20,000 Americans gathered in Madison Square Garden to sing a paean to the glories of Nazis. With banners juxtaposing George Washington with swastikas, these anti-Semites railed against Jewish influence and the suppression of a "white, gentile" United
States. Sound familiar and…not so distant? Indeed, Curry, without any expositional voiceover or leading on-screen titles, allows these images of the recent past to resonate with our present through his careful choice of what to show (there's even an on-stage scuffle that results in the violent removal of a protester). Told entirely though archival footage, A Night at the Garden is a powerful condemnation of bigotry and populism, and a reminder that the beast of hatred and racism lurks just below the surface of the human animal (as per Black Sheep, above).
2 (tie). Period. End of Sentence. (Rayka Zahtabchi, India, 26 minutes)
Available to watch now on Netflix, Period. End of Sentence. (such a clever title) follows a dedicated group of Indian women as they make and sell much-needed sanitary napkins in and around their impoverished community outside of New Delhi. The film begins with a dispiriting setup, showing us the area's lack of resources and ignorance about menstruation (even within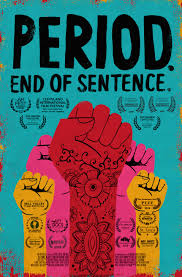 families and mother to daughter), revealing how much the arrival of a young woman's first period can derail her education and forward trajectory in life. Quickly, however, we move on to the more positive narrative of how the production of cheap and clean menstrual pads changes all of that. We meet Sneha, Rekha and Suman, among others, whose work with the project leads them to further other, personal ambitions. Filmed partly by students at the Oakwood School in Los Angeles, the film may at times feel cinematically rough, but it never fails to inspire, thanks to director Rayka Zahtabchi's relentless focus on her subjects' hopes, dreams and now very real new possibilities.
End Game (Rob Epstein/Jeffrey Friedman, USA, 40 minutes)
Also available on Netflix, End Game, from filmmakers Rob Epstein and Jeffrey Freidman, places us among the terminally ill as they face hard choices of how, and where, to spend their final days. Alternating between the UC San Francisco Palliative Care Center and the nearby Zen Hospice Project, the movie shows us two alternatives for people about to die. Entering hospice is usually an admission that there is no hope for recovery, but the location is more peaceful, while staying in a hospital offers one the (possibly futile) belief that the next treatment could be the one that works.
As we spend time with doctors, caretakers and patients, we gain an appreciation for life, even as we approach death. Unfortunately, the film ultimately feels too long, with many of its grief-filled moments dragging on as if to milk the drama. I also wondered how one particular patient – an Iranian-American woman named Mitra – would feel about her consent to be on camera in these final moments, so pumped full of drugs is she as to make such consent meaningless. I far preferred the Israeli feature documentary The Island, which I saw last year at the Maryland Film Festival, which covered similar ground yet never felt gratuitous in its focus on tragedy, cutting away from hospital beds to explore related issues as a relief. Still, even though End Game would be stronger at half its length, it still moves.
Lifeboat (Skye Fitzgerald, USA, 34 minutes)
Finally, there is Lifeboat, another film where less would be more, despite the urgency of its topic and close intimacy with its subject. Director Skye Fitzgerald brings us to the southern Mediterranean, off the coast of Libya, as boatload after boatload of refugees attempt the dangerous journey to anywhere-but-there, fleeing sexual assault, slavery and more. We spend time with the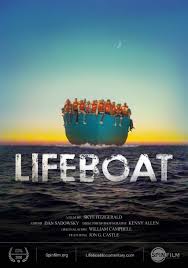 folks at the German-run non-profit Sea Watch, among them the late Jon Castle (though he is never identified until the end, unless I missed it), formerly of Greenpeace, who explains in heartfelt language the immediacy of the problem and how the all-too-human tendency to distance oneself from crises like this ignores our commonality as a species. Unfortunately, as powerful as much of this is, the story would be just as effective at half the length, and I question whether we need to see multiple dead bodies in order to appreciate the depth of the tragedy. Nevertheless, we cannot have enough films like this, as they shed light on what is a problem without end in sight. I may desire a shorter movie but appreciate the attempt.
 – Christopher Llewellyn Reed (@ChrisReedFilm)
Like what you see here on Hammer to Nail? Why not pay just $1.00 per month via Patreon to help keep us going?