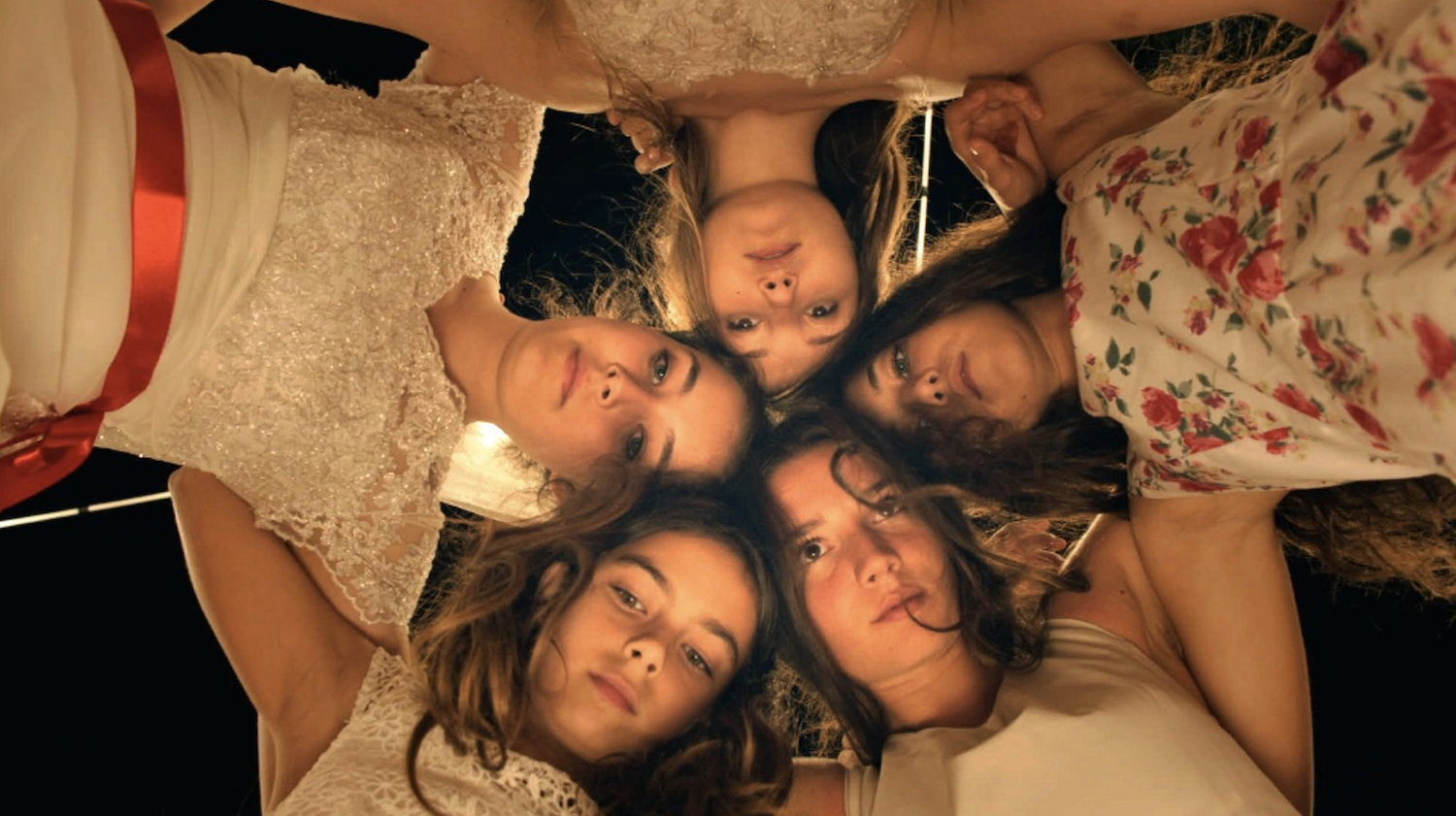 (Tired of binge watching and getting bizarre suggestions from Artificial-Intelligence as to what "You Might Like Based On….?" HtN has you covered with our Netflix Hidden Gems. This week Jessica Baxter gives you the skinny on Mustang, Deniz Gamze Ergüven's Turkish film that's been given a ton of praise. Check it out this weekend!)
When watching Deniz Gamze Ergüven's Turkish film, Mustang, one cannot help but recall The Virgin Suicides, Sofia Coppola's haunting fable about a father's fear of his daughters' burgeoning womanhood. Only, in the case of Mustang, things are much worse for five orphaned sisters who are imprisoned in their own home by their oppressive uncle. Though they couldn't see it, the Lisbon sisters of Suicides, could have waited out their childhood until adulthood emancipated them. The only escape for Mustang's Lale, Nur, Ece, Selma, and Sonay is to be married off. They would merely be replacing Uncle Erol (Ayberk Pekan) with a new patriarch. To achieve true independence in their world means literally risking their lives and running as far away as possible. If only it were that easy.
On the last day of school in a small Turkish village, the young sisters, on the cusp of adolescence, innocently frolic with some male classmates in the waves on the shore of the Black Sea. A busybody neighbor takes their games for something more lurid and rats them out to their grandmother and uncle with whom they reside. By the time they get home, they have hell to pay and they don't even understand why. Their caretakers panic, as losing their virginity would make them "unmarriable." Their response is to lock down the compound and confiscate all phones, computers, television, and any other possessions deemed a corrupting influence. Their grandmother makes them all matching "shit-colored" tents to wear on the rare occasion that they are allowed to venture out, fully chaperoned. At first, they are able to find ways to sneak out for fresh air. But inevitably, their guardians bust each of their escape routes and promptly sealed them up – until they are literally incapable of leaving the house.
As Lale – the youngest girl and the film's narrator – puts it, their grandmother turns their house into a wife factory, schooling them in domestic duties, and eschewing a formal education. The girls do their best to assert their independence, but every attempt is met with further oppression. Erol subjects them to regular "virginity" checks by a doctor. One by one, the sisters are married off and the remaining girls, particularly Lale, feel the pressure to act before it's too late. Lale has dreams of escaping to Istanbul where, presumably, women have more autonomy.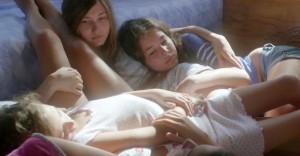 Ergüven (along with co-writer Alice Winocour) spends a great deal of time early on establishing the sisterly bond, beautifully capturing what would be a typical sibling dynamic – simultaneous adoration and exasperation – were it not for the sinister undercurrent of their living situation. The filmmakers also artfully handle their burgeoning sexuality in such a way that makes Erol and his compatriots seem all the more perverted for fixating on it. Ergüven and Winocour's film is incrementally unnerving, infuriating, and suspenseful. Theirs is an impossible and unsustainable state of being. While the Lisbon sisters felt their fate was already set, these fierce Turkish youngsters realize that "liberty or death" is the only acceptable outcome.
– Jessica Baxter (@tehBaxter)