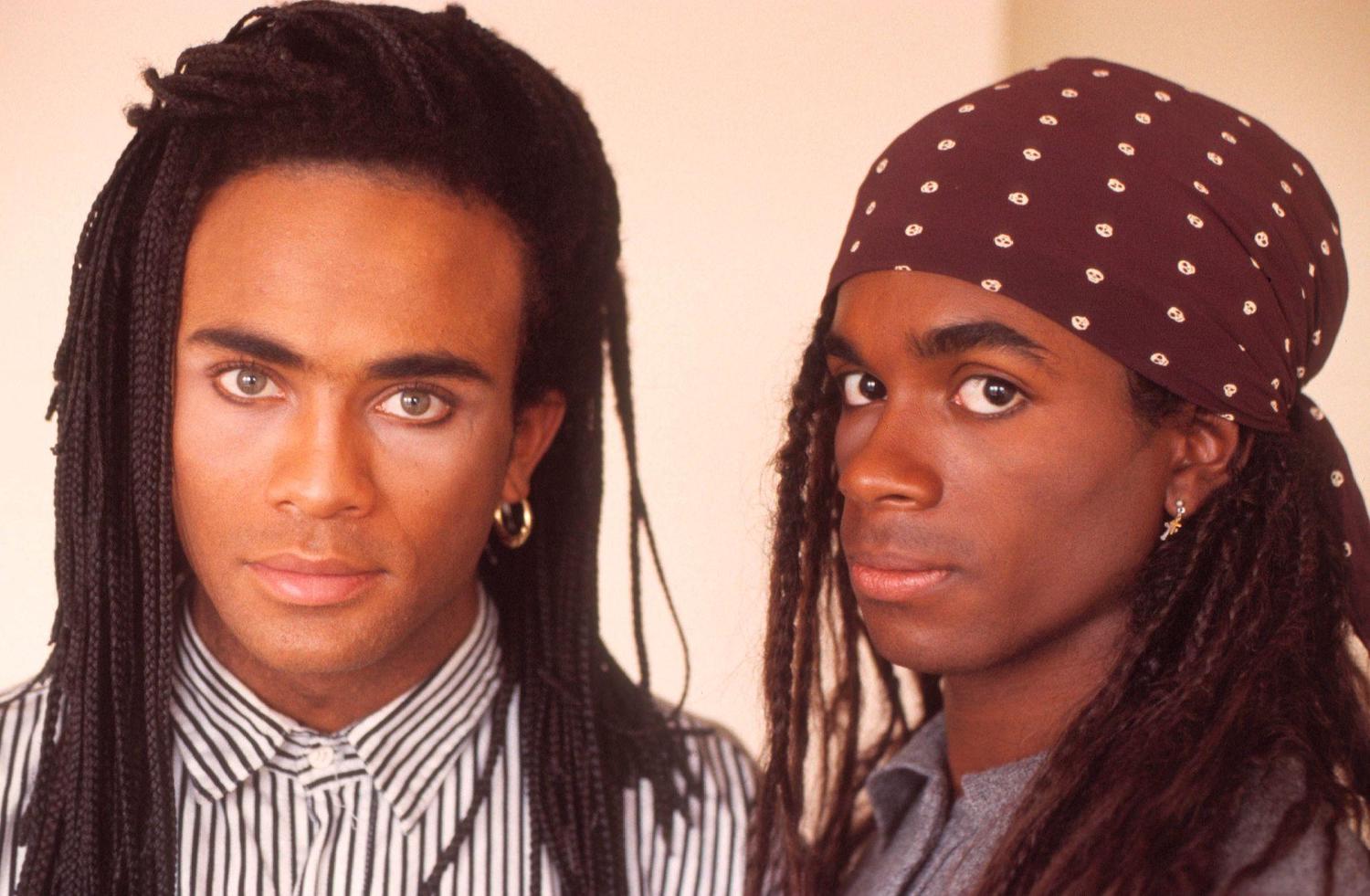 (The 2023 Tribeca Film Festival ran June 7-18 and HtN has a ton of coverage coming like Chris Reed's Milli Vanilli documentary movie review. Seen it? Join the conversation with HtN on our Letterboxd Page.)
Anyone who was alive and conscious of pop music in the late 1980s should remember the dancing-singing duo Milli Vanilli. Who could, after all "forget their number?" Their hit tunes—including "Girl You Know It's True" and "Blame It on the Rain"— were nothing if not extremely catchy. Unfortunately, as it turned out, the songs were not, in fact, sung by the two men put forward as the actual performers. Those would be Fabrice (Fab) Morvan and Rob Pilatus, longtime friends who met in Munich, Germany, and were recruited to form Milli Vanilli by one Frank Farian, the producer behind the successful Boney M. When the truth came out about their lip-syncing, the world turned against them both, while Farian emerged unscathed.
In his eponymously titled new documentary, Milli Vanilli, director Luke Korem (Dealt) follows the rags-to-riches trajectories of the two men, one of which led to a tragic overdose and death in 1998. Poor Rob Pilatus succumbed to depression and addiction in the years following the fiasco, while Morvan somehow was able to regroup, find peace—and eventually, love—and forge a path forward. The biggest mystery of it all (beyond the fact that the white Farian paid no price at all while his Black frontmen took the fall) is that both the French-born Morvan and German-born Pilatus could, in fact, sing (though with accents, which didn't fit the presentation).
So how did it all happen? Korem and his collaborators have the details covered. Through in-depth interviews with Morvan and others, including Farian's assistant (and lover), Ingrid "Milli" Segieth, he walks us through the early days of how the Pilatus and Morvan became friends, their dysfunctional-family backgrounds, and their I-can't-believe-this-is-really-happening enthusiasm when Farian first approached them. It turns out that such manufactured packaging was kind of Farian's thing, since he had secretly been the voice—and not just writer/producer—behind Boney M (at least for the male singer). Too bad Farian is only here courtesy of archival footage and other people's words, but it's not hard to see why he might not agree to be interviewed.
He is, after all, the true villain of the narrative. One of the many great insights here is to be found in Korem's examination of race and its impact on what happened. Milli Vanilli, comprised of two men of color (the biracial Pilatus, with green eyes, was often pushed front and center), had mostly white fans, who were all extremely offended that they had been duped. OK, we get it, but the "singers" were the smallest cogs in the machine. What about Farian and, even more, the executives at Arista Records, including the legendary Clive Davis. Everyone was in the know.
Not quite, for as we learn, had all members of the team been clued in, then the fateful Grammys nomination and win (for best new act) would never have happened, and the deception might have remained hidden. But it didn't, and in many ways those most taken advantage of were the ones to suffer the most. As so many interviewees repeat here, where was the actual crime, and who was actually hurt? Celebrity and popular culture are full of illusions, after all. Don't kid yourself.
At the heart of it all is Morvan, an extremely reflective soul. He is at a place in his life, as a father of four, where he has let go of bitterness and embraces the past to live in harmony with the present. If nothing else, he is a vision of how we should all strive to be. Learn, evolve, and be happy.
– Christopher Llewellyn Reed (@ChrisReedFilm)
2023 Tribeca Film Festival; Luke Korem; Milli Vanilli documentary movie review