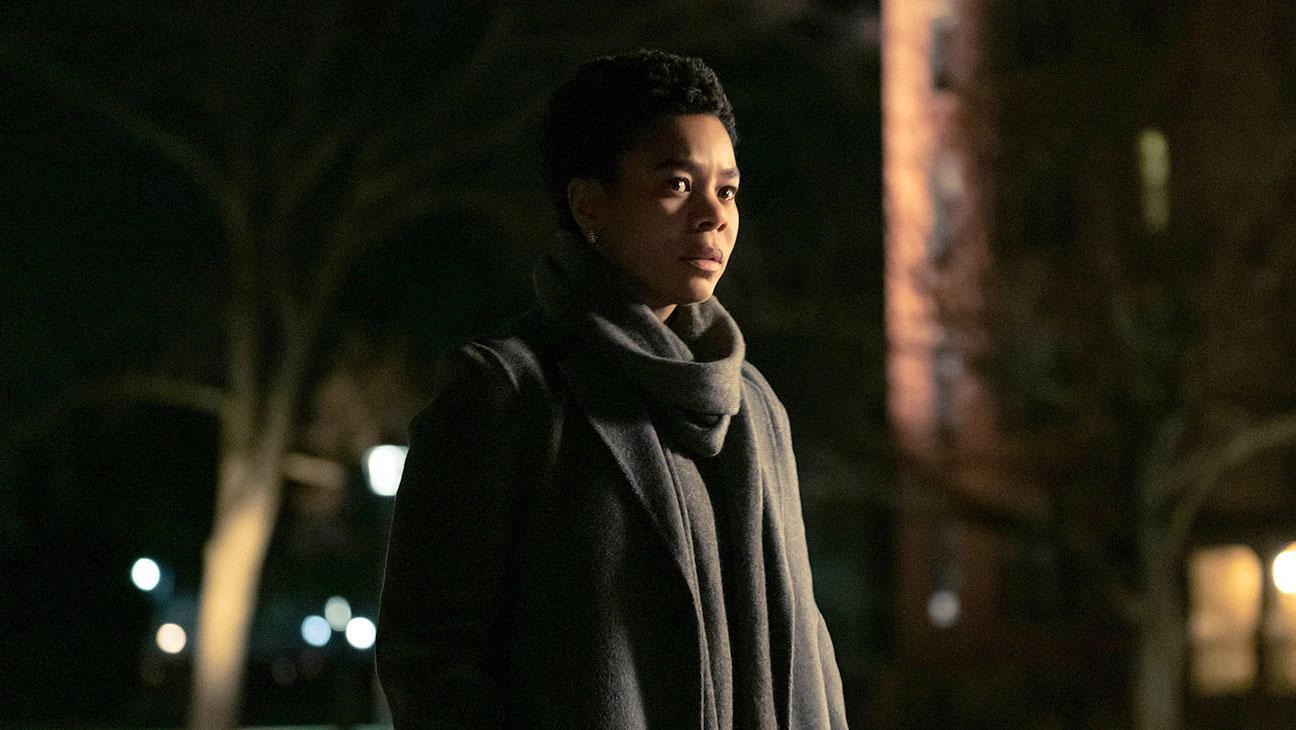 (The 2022 Sundance Film Festival runs January 20-30 all virtually. Check out Bears Rebecca Fonté's movie review of Master. Like what you see here on Hammer to Nail? Why not pay just $1.00 per month via Patreon to help keep us going?)
I'd actually like to review two things. Obviously, the consummate thriller Master from first feature director Mariama Diallo, but also the Deadline review of the film from Todd McCarthy which I found to be dismissive and a little too gatekeepery.
I would be lying if I didn't admit that Master was the film I was most looking forward to after reading all of the synopsis for this year's Sundance. Regina Hall is a killer actress and I've been a campus political junkie since I directed David Mamet's Oleana for my college senior thesis. My father was a college president for my entire childhood, and a white male who, for all the complaints of political correctness I heard around the house, still managed to place women and women of color in high-ranking jobs (note this may be the first nice thing I've said about my father in the last three years). Of course, there's always that burning question of if someone is receiving a job because they have truly earned it or because the administration is trying to counter some sort of longstanding perception of racism. 
Master opens in much the same way. Regina Hall plays professor Gail Bishop, the first woman of color to be made a housemaster at the prestigious Ancaster College (don't look for it in your U.S. News and World Report, it's made up, but strangely it looks exactly like Vasser). Professor Liv Beckman (Amber Gray) appears to be the only other woman of color at the university, and she is making a bid for tenure. The final pawn in this game of academic chess is Jasmine Moore (Zoe Renee) a freshman student who arrives on campus to find that she's been given the haunted room, the room where the first black student at the college killed herself.
With Get Out as a clear influence, Diallo teases the audience with two kinds of terror: the traditional terror found in horror films in the form of ghosts of former students or a witch hung back in 1692, and the more contemporary terror of casual and/or overt racism on campus. Bishop finds 'mammy' pottery in her kitchen and maggots crawling out of her portrait. Jasmine wakes up to find the word 'leave' etched into her wall and a noose hanging from her doorknob. And Liv is subjected to racism that she doesn't even know about, as the 80% pale tenure committee sits in judgment over her career.
Master is a film packed with ideas. While it starts with comic overtones, the humor gets less and less funny as the film goes on. Not because the jokes don't work but because it suddenly feels like something we shouldn't be laughing about. The director has caught us in her carefully laid trap to force us to have that uncomfortable conversation about race that America has been trying to avoid for 150 years. The film is eminently quotable, and the dialogue is delivered with the weight of the standard ABL campus (always be lecturing — where both students and professors must be 'on' at all times to prove they belong). The film also does a neat little switcheroo when you have been led to believe that Jasmine is our protagonist and then suddenly Diallo pulls us behind Bishop.
It's a great film. I hope that Amazon will play it in theaters for at least a few weeks before putting it on their platform. It really does deserve an audience wider than prime.
That cannot be said about the quick-to-the-trigger publish-the-review-the-minute-the-embargo-lifts piece from Deadline critic Todd McCarthy. His glib review seems to want to kill the chicken in its egg. He immediately compares the film negatively to Sorority Row, a by-the-numbers throwaway horror from 2009, before he accuses Master of having just the "veneer of intelligence" and being "preachy" and "heavy-handed." That's just in the first paragraph. In his second paragraph, he remarks "her more recent short, White Devil, hasn't been heard from since it showed at Toronto last year" as if premiering at the most prestigious film festival in North America is not enough for any short. McCarthy seems so threatened by the ideas in Master he tries to stop anyone from even reading on to the third paragraph where he finally gets to the plot. 
I don't know anything about Todd McCarthy, but a mean-spirited review of a director's first feature, especially a female director, especially a person of color director, makes me think that he might not have been open-minded enough to wrestle with the complicated politics of institutional racism. Mind you, This same critic denigrated the universally-acclaimed documentary Summer Of Soul as "a precious document of a great event but hardly great filmmaking." The music doc and the 'black woodstock' took home the grand jury prize and the audience award at Sundance in 2021 and has a 99% approval rating Rotten Tomatoes. Maybe Todd found Questlove's record of essential black voices raised in soul rhythm and harmony against a backdrop of white America at its worst also "obvious in its point-making." A mere glanced at Todd McCarthy's picture may cast some light on the 'veneer of noble purpose' in his review.
Maybe I'm 'like-minded,' maybe I agree with Diallo that the past is always with us and it's time to call it out. I suspect for those of us living on Earth One, where every day a new law is passed to make it more difficult for black Americans to vote, where school boards are terrified that their white children might be made to feel guilty because the US economy is built on 100 years of slavery, where Kamala Harris's masterful debate performance is turned into a series of digital blackface GIFs, where some idiot broke in to the Senate to fly a motherfucking confederate flag, yes, there where we are ready to confront America's record on race on campus and on screen. Master helps start that conversation.
Master plays as part of the US Dramatic Competition section at Sundance 2022.
– Bears Rebecca Fonté (@BearsFonte)
Sundance 2022; Master movie review; Mariama Diallo