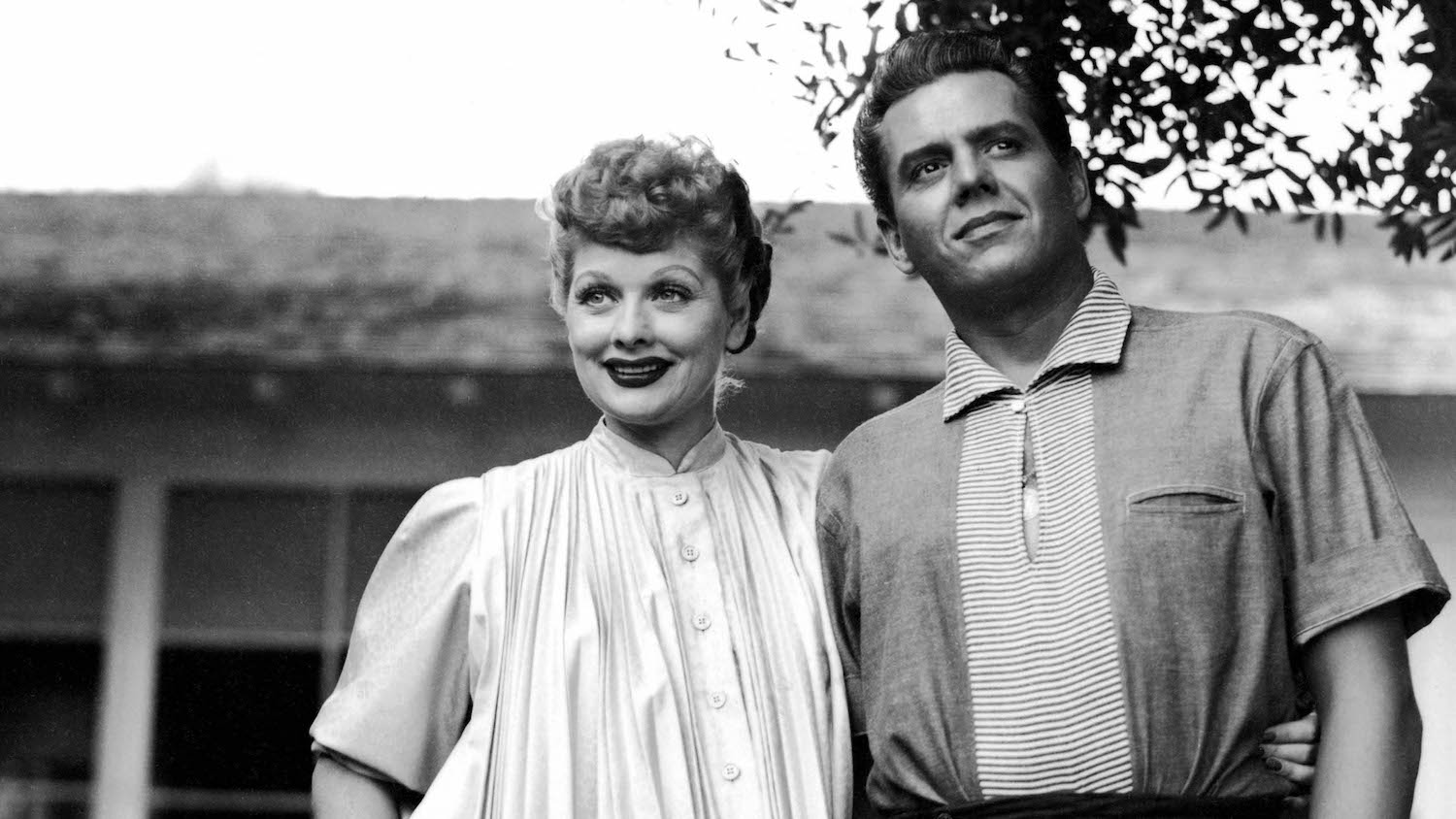 (The 2022 Sundance Film Festival runs January 20-30 all virtually. Check out Chris Reed's movie review of Lucy and Desi. Like what you see here on Hammer to Nail? Why not pay just $1.00 per month via Patreon to help keep us going?)
Just over 70 years since the premiere of I Love Lucy, on October 15, 1951, Lucille Ball and her then-husband Desi Arnaz are having quite a moment. First there was Aaron Sorkin's fictional dramatization of their marriage and professional collaboration, Being the Ricardos, released at the end of 2021, and now comes multi-hyphenate Amy Poehler's nonfiction treatment of the same subject, Lucy and Desi. It is by far the superior of the two works, though the former had significant charm, and it is surprising how many of its details are confirmed by the latter (I had thought Sorkin took more liberties than he appears to have done). What that previous filmed lacked, however, was the real deal in the actual titular couple appearing on screen. There's nothing like the original, and here they shine in all their considerable glory.
Given the copious archival material of Ball and Arnaz available in the mediaverse, Poehler (Moxie) has her share of treasures to choose from, and chooses wisely. She also has access to the couple's daughter, Lucie Arnaz Luckinbill (her brother, Desi Jr., appears only via audio), who proves an invaluable resource, and much more than just a hagiographer. And then there are past interviews with now-deceased collaborators as well as present-day talking heads with historians and fans, such as National Comedy Center Director of Archives & Research Laura LaPlaca and Cuban playwright Eduardo Machado. Carol Burnett and Bette Midler, both of whom worked with Ball in their younger years, chime in, too. The great Charo also appears to explain how much a man like Arnaz meant to Spanish speakers around the world. It's an overall great ensemble of voices.
But the real stars are, well, the real stars. As great a fan of their show as I am, I am hardly an expert, and I learned quite a good deal about their respective early lives and careers. Thanks to the home movies and cassette tapes donated by Luckinbill, we see and hear Lucy and Desi throughout, beyond the copious show clips peppered here and there (which delight). We follow Ball from her family bankruptcy—after a mishap with a neighborhood kid led to a lawsuit—to her burgeoning Hollywood career and her rise as the "Queen of the B Picture" at RKO. Simultaneously, we flashback to Arnaz in Cuba, the scion of a wealthy family undone by the communist revolution in 1933, and journey with him to the United States, where he became a successful bandleader, if not a movie star. He might have mucho charisma, but he was still an outsider with an accent.
But then, after Ball's film career stalled and she jumped to radio, the opportunity arose to take her popular My Favorite Husband broadcast to the new medium of television. Married to Arnaz since the early '40s (we get all that romance, too), but never with enough time for a real relationship, she insisted that Arnaz (accent and all!) play her husband in the adapted series. And the rest is very much history. As soon, sadly, was their marriage, though it at least lasted until 1960. The pressures of work and Arnaz's philandering took their toll, though he and Ball remained close friends until his death in 1986 (she died in 1989). All of the highs and lows of comedy and drama coexist in this wonderful portrait of two people who changed the business forever (and you can watch the documentary to discover just how much their production company, Desilu, became a powerhouse studio). They more than made their mark, and Lucy and Desi does them ample justice.
– Christopher Llewellyn Reed (@ChrisReedFilm)
2022 Sundance Film Festival; Amy Poehler; Lucy and Desi documentary movie review