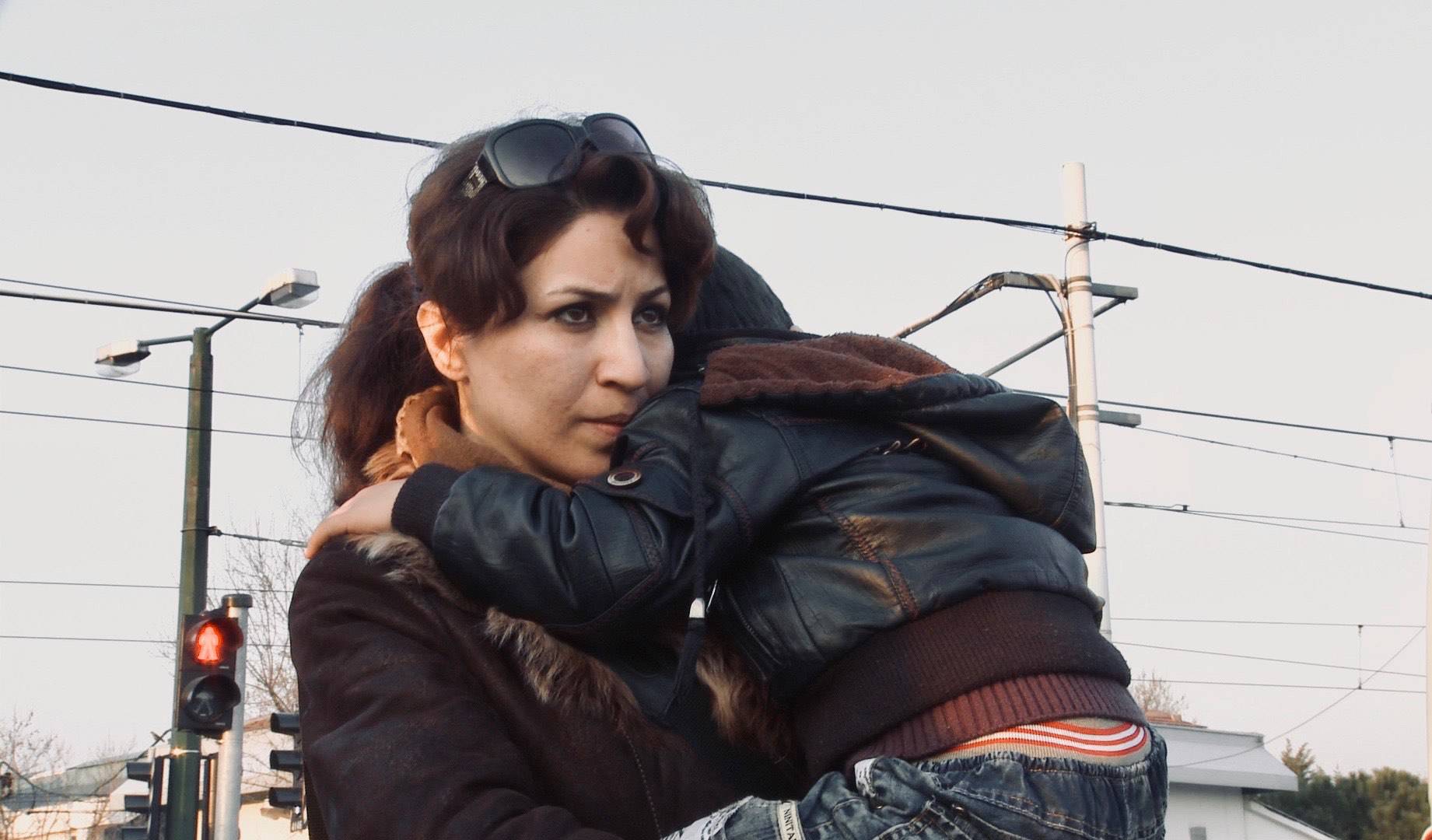 (The 2019 Toronto International Film Festival, or "TIFF"  ran September 5-15. Hammer to Nail had boots on the ground with Matt Delman and Chris Reed covering so keep your browser pointed here! Like what you see here on Hammer to Nail? Why not pay just $1.00 per month via Patreon to help keep us going?)
Leila and Sahand have a son, named Mani. He is the titular "love child" of the new documentary by Eva Mulvad (The Good Life), born out of wedlock to parents each married to someone else. While adultery is usually problematic for those involved, it is not generally life-threatening, though that depends on where one lives. Leila and Sahand are from Iran, where this transgression could lead to their execution, by stoning or by other methods. What to do, then? Flee.
We meet them in medias res, packing up and leaving for Turkey, separately – Leila and Mani together, Sahand alone – and there reuniting once across the border. It is 2012, and for the next 6 years Mulvad and her crew will follow the threesome as they struggle to build a life in their new home. They also hope to obtain refugee status and then leave again for Europe or North America. Both trained as English teachers, the couple at first works menial jobs before Leila, overheard speaking English at Mani's school, is offered a provisional gig as an educator, followed by Sahand. Soon, things are looking up, though it would help if they could finalize their respective divorces and then get married before their time to apply for asylum runs out. Will they succeed? Watch on. The twists and turns may surprise you.
What most amazes about the movie is the raw intimacy of the access within and without the family unit. Whether at home, at work or in various municipal offices, the camera is seemingly always present, a witness to pleasantries, disagreements and, occasionally, major arguments. We watch lives unfold, and it's beautiful to behold. At first Mani, who thinks of Sahand as his uncle, does not take well to the change, but before too long (in cinematic time, anyway), he is at ease with the new situation and new father. And so it goes. The world can be a fraught and challenging place, but with love and patience, all is possible. Thanks to Eva Mulvad and her dedicated fellow filmmakers, Love Child is a testament, in all its observational glory, to the triumph of the best of our common humanity.
– Christopher Llewellyn Reed (@ChrisReedFilm)
Like what you see here on Hammer to Nail? Why not pay just $1.00 per month via Patreon to help keep us going?