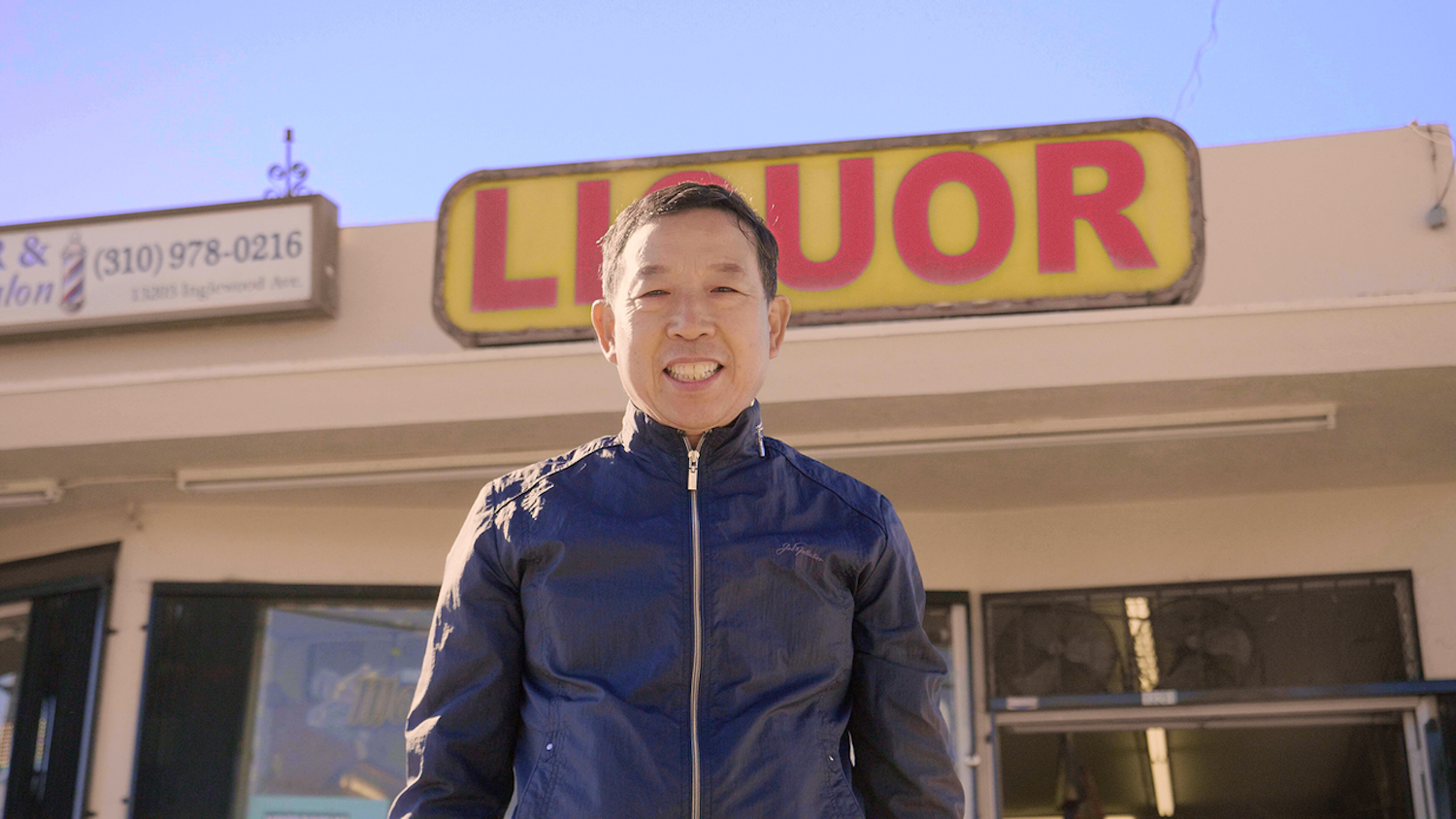 (The 2022 Tribeca Film Festival runs June 9-26 both online and in-person. Check out Chris Reed's movie review for Liquor Store Dreams. Seen it? Join the conversation with HtN on our Letterboxd Page.)
An intimate, firsthand account of the lives of Korean liquor-store owners in Los Angeles, Liquor Store Dreams examines the challenges of race, culture and more in modern-day America. Director So Yun Um, making her feature debut, expands on Liquor Store Babies, her 2018 short, to deliver a personal exploration of the immigrant experience, both good and bad. On the one hand, she is now able to pursue her own ambitions thanks to her parents' sacrifice, but on the other those same parents have led a difficult, hardscrabble existence. The film takes us back to some of the worst racial conflicts in the city's history, especially the 1992 uprisings following the Rodney King trial, and plunges us into that fraught legacy and how some have learned and evolved from it. It's a complicated story, and all the better for it.
Central to the narrative is Hae Sup Um, So's father, as well as So, herself. And then there's her childhood friend Danny Park, also a liquor-store baby, and his mother, May. We get four perspectives—from two different shops—on being a vendor in low-income, particularly African American, neighborhoods. We also discover the history of how so many Koreans came to own these kinds of venues, and how that has fueled racial tensions. We return, time and again, to archival footage from 1992 to show the destruction wrought by an angry population on those they considered no better than their white oppressors. But since then, things have changed.
Though Hae Sup still sells primarily alcohol, Danny and May have transformed their own establishment into more of a corner convenience store, doing their best to provide healthy food options for the community. Given their location in Skid Row, they thereby provide much-needed services. In addition, Danny, who once had very different dreams for himself, is committed to social justice and to healing the wounds of the past. It's a beautiful journey.
So and Hae Sup spend a lot of time together discussing not only the making of this documentary (So allowing him to take the camera for a bit) but what it has meant for the family to be in this business. He doesn't recommend it, even though he has made a decent living, and looks forward to retirement, which he starts to explore as the movie goes on, seeking out buyers for the store. Immensely proud of his filmmaker daughter (though he wishes she would get married and have children), he doesn't hold back on his feelings about race, class and more. His honesty, if occasionally painful, is refreshing, and at the end, when So shows him a cut of the documentary, he accepts his recorded statements as necessary to an understanding of his life.
The net result is a moving testament to human adaptability and resilience. Not all aspirations come to pass, but having them is an important part of who we are as a species. This film stands as proof that Hae Sup and May helped produce, thanks to their labors, a new generation that is both beholden to them and fiercely independent. Now that's a worthy achievement, as is Liquor Store Dreams.
– Christopher Llewellyn Reed (@ChrisReedFilm)
2022 Tribeca Film Festival; So Yun Um; Liquor Store Dreams documentary movie review