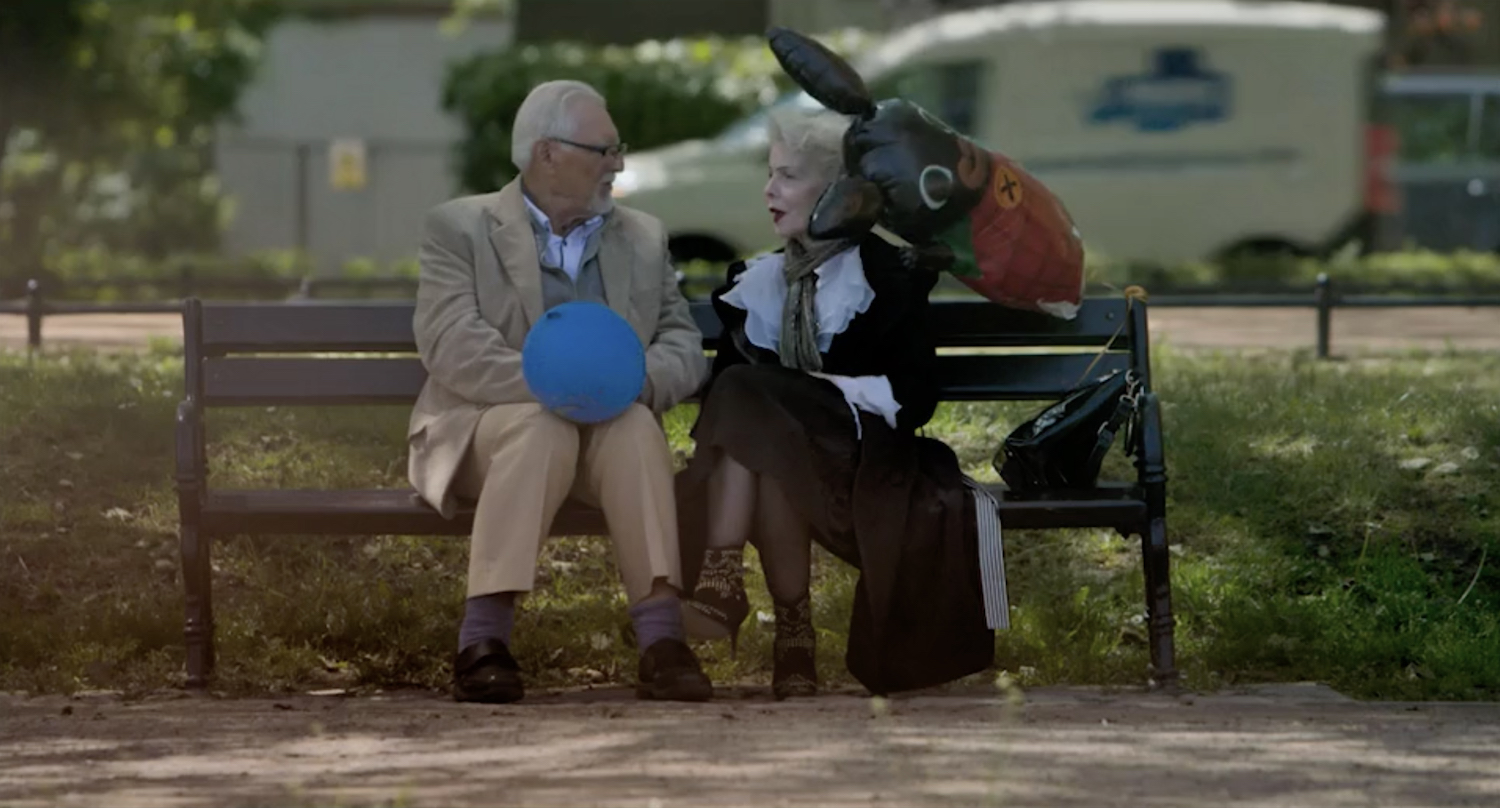 (DOC NYC ran online Nov 11 – 19, 2020 and Hammer to Nail has TONS of reviews to keep you in the loop! Like what you see here on Hammer to Nail? Why not give just $1.00 per month via Patreon to help keep us going?)
A beautifully intimate portrait of renewal, Malgorzata Goliszewska and Kasia Mateja's documentary Lessons of Love follows 69-year-old Jola (short for Jolanta) as she finally musters the courage to leave her abusive drunk of a husband to go out on her own. We open on a shot of her, applying makeup, a slurring, mean-spirited male voice hurling insults from off camera. That's Bogdan, whom we won't actually see until much later (there's not much left but the pasty-faced dissipation of alcoholism), though his malignant presence hovers over much of the story. In this first scene, they are both in their second home in Italy, though the movie quickly cuts to 6 months later, back in Poland, where Jola has returned to rebuild her life while she still has time. The filmmakers follow her as she visits with friends, begins dating and falls in love anew,
On the surface, all is well, whether Jola lies on the beach with women her age, walks and bathes her dog, tends to her garden, or goes dancing. Underneath, however, she is almost riven by insecurities, having spent 45 years with a man who belittled her at every turn. Now that she is alone, once more (though she and Bogdan remain married, for now), she feels liberated, but worries about what her husband might do to retaliate. Fortunately, he seems barely able to do much but drink, and remains in Italy, far away. And so, slowly, she starts to consider how she might find happiness with someone else. That lucky soul is Wojtech, whom she meets in a ballroom class. Gentle where Bogdan is rough, he has definite appeal, even if he comes across as much older than the spry and lively Jola. Will she seize this second chance at love?
That, indeed, is the central question, even as the film otherwise makes room for Jola's self-actualization. Does she really need a new partner? Most people don't want to die alone, so for her the answer is yes. We therefore join her on a journey through the gentle flirtations of a new relationship and the fraught separation from the old. At one point, she returns to Italy (which is when we see Bogdan for the first time, in the decaying flesh), mostly to check in with her 3 daughters and 2 sons. It's never easy to abandon the past, even when the future looks uncertain.
Remarkable in its raw access, Lessons of Love offers a lovely tribute to human vitality, aging be damned. Jola is an inspiration, her will to reinvent herself and reclaim happiness giving hope to us all. If the documentary does, in fact, have lessons to impart, it's in her refusal to accept that which the Fates had seemed to proclaim. Never give up, never surrender.
– Christopher Llewellyn Reed (@ChrisReedFilm)