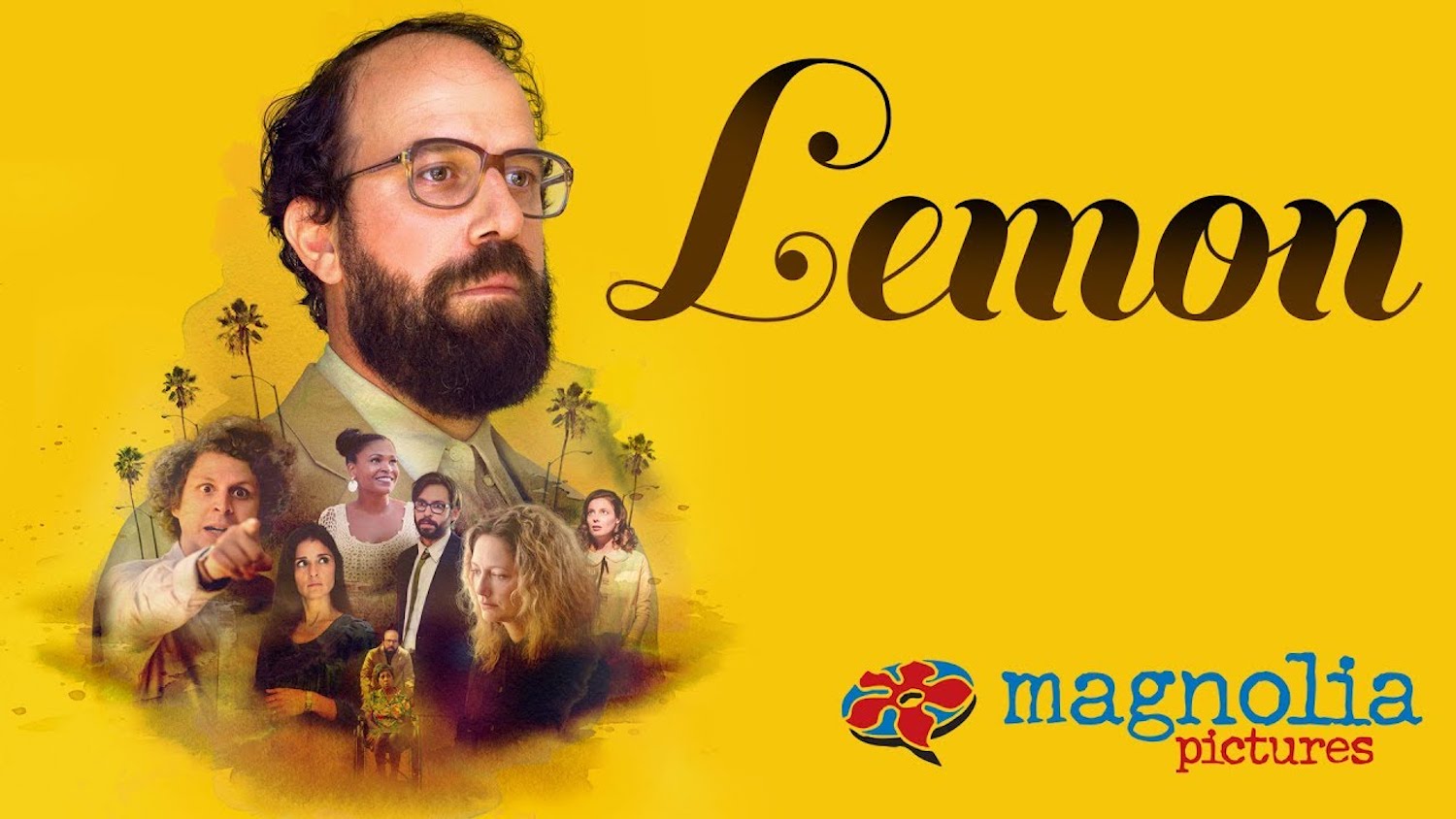 (The 2017 SXSW Film Festival opened on March 10 and runs all week until March 18. HtN has you covered and GUARANTEE more coverage than any other site! Check out this review of  Lemon, Janicza Bravo's debut feature which is a clever twist on the typically male dominated "man-child" comedy genre.)
Janicza Bravo's debut feature, Lemon, is quite subtle in its contemplation of race and gender. Bravo takes the popular man-child comedy genre, which has traditionally been written and directed by white men, and approaches it from an outsider's perspective. Her presentation of a privileged white man who is ostracized by his own social awkwardness and anxiety seems exponentially profound coming from a woman of color.
Isaac exists in a cinematic universe in juxtaposition with races who are ostracized not because of their social skills but because of their skin color. It is not without bitter irony that Isaac's white privilege is what has prevented him from growth. It also makes one ponder, what would Lemon be like if Isaac was Black? Would that film even be possible?
The tone of Lemon is by no means mean-spirited. Bravo's protagonist, Isaac (Brett Gelman), is a sad sack with little to no redeeming characteristics. He is merely a product of his cloistered upbringing. Isaac may believe that he is a metaphysically-advanced thespian, but no one else seems to see the same level of talent in him. Even Isaac's blind girlfriend, Ramona (Judy Greer), is able to see him for what he really is: a loser. It is also fascinating to observe the evolution of Isaac's interactions with Alex (Michael Cera), one of his students who seems to be a younger version of Isaac, albeit one with better luck with landing work.
Sensing Ramona's discontent, what leads Isaac to date Cleo (Nia Long)? It could be that Isaac's warped understanding of the world might just be crazy enough to equate his self-perpetuated failures with the historical societal oppression of Blacks. But being that Isaac's understanding of other ethnicities and cultures is as superficial as the African masks hanging in his parents' (Rhea Perlman and Fred Melamed) house, Cleo and her family are totally foreign to him (exemplified at the moment Isaac is shocked by their Caribbean accents). Isaac is a woefully naïve white male who is not adequately prepared for dealing with racial issues, but finds himself submerged inside a foreign world. It is not surprising when he opts to run away.
Speaking of which, Bravo does an excellent job of comparing the eccentricities of Cleo and Isaac's families. At first, it is a bit confusing why Bravo spends so much time with Isaac's relatives as they celebrate Passover. Until we jump to Cleo's family, it seems like Bravo is accentuating the varying degrees of Jewishness within Isaac's family. Once we arrive at Cleo's family barbeque, it becomes apparent that Bravo is juxtaposing Isaac's family with his possible future family (assuming he finds a way to fit in). Okay, in writing, that all may sound a bit trite, but on film it plays out beautifully.
Lemon also plays as a companion piece to Rick Alverson's The Comedy in its whip-smart analysis of how White privilege can foster loneliness and failure. The two films match each other stride for stride when it comes to dark absurdist humor. That said, neither film should be considered a comedy per se, but both are sinisterly uncomfortable and cringe-worthy to dastardly humorous proportions.
On a side note, major props to Lemon's editor Joi McMillion for being the first Black woman to be nominated for an editing Oscar (Moonlight). Considering how well the editing structure of Lemon plays into the storytelling, McMillion clearly deserves a nomination this year for Lemon. I would also love to see Lemon's composer, Heather Christian, receive some recognition during awards season as well.
– Don Simpson (@thatdonsimpson)