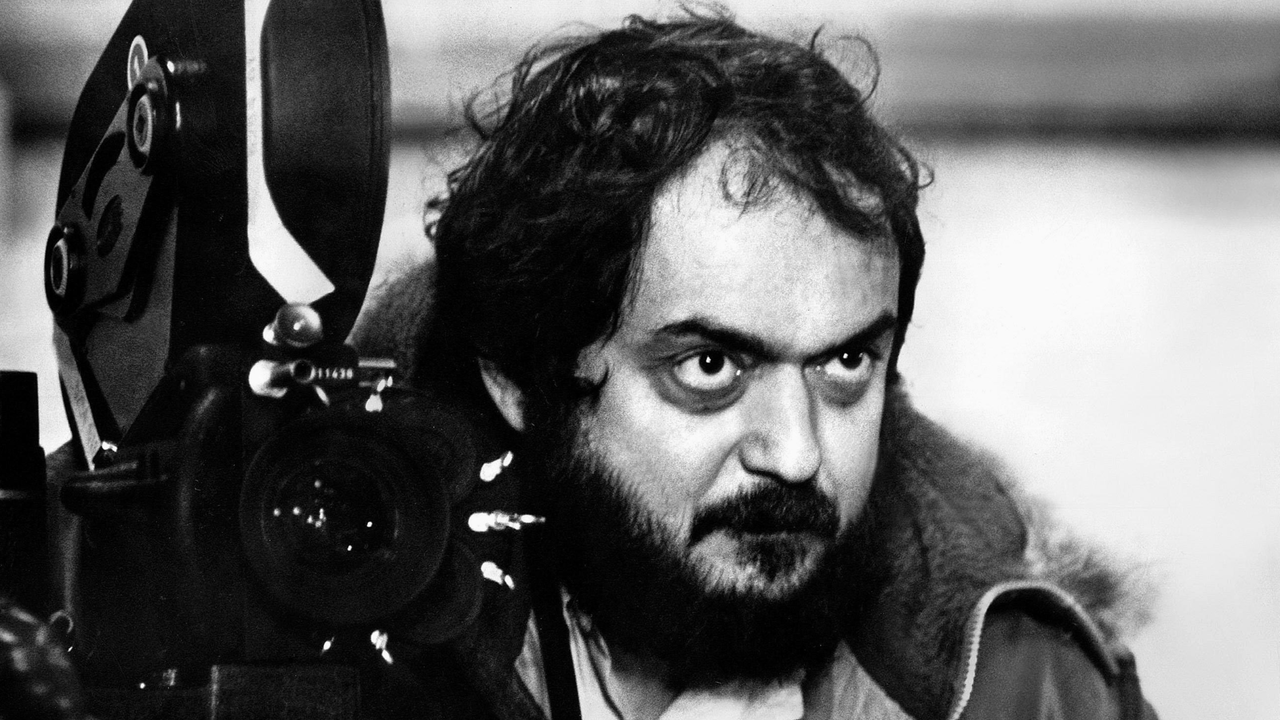 (Like many other film festivals, the 2020 Tribeca Film Festival was physically cancelled but has moved online. Hammer to Nail is excited to bring you our usual amazing coverage so keep an eye out! Like what you see here on Hammer to Nail? Why not give just $1.00 per month via Patreon to help keep us going?)
In the 1970s and 1980s, French film critic Michel Ciment had the great fortune to conduct a number of interviews with notoriously reclusive director Stanley Kubrick, the resulting audio of which forms the backbone of the new documentary Kubrick by Kubrick, from director Gregory Monro (Jerry Lewis: The Man Behind the Clown). At just under 73 minutes, the film offers a tightly edited, entertaining and informative look back at the cinematic legend's career, which began in 1953 with his debut feature Fear and Desire (he had previously directed two documentary shorts, as well), and ended with his death in 1999, at the age of 70, as he was working to complete his 13th full-length film, Eyes Wide Shut. In between those two bookends lie such masterpieces as Paths of Glory, Dr. Strangelove, 2001: A Space Odyssey, A Clockwork Orange and The Shining, many of which advanced not only the art of storytelling but the craft and technology of the filmmaking process, as well. What a pleasure it is, therefore, to hear him here discuss the ins and outs of his work.
Beyond the straightforward interest – at least for cinephiles – of the audio recordings, themselves (nicely complemented by accompanying film clips), Monro spices up his aesthetic with jaunty graphics and mise-en-scène, placing footage of folks like Ciment inside a television screen within the frame as we push in on the image or pull out. In addition to Kubrick, we hear and see, through archival material, actors like Sterling Hayden (Jack D. Ripper in Dr. Strangelove), Peter Sellers (three characters, including the titular one, in the same), Malcolm McDowell (the lead in A Clockwork Orange) and others discuss the director's demanding methods and how they resulted in genius. Ken Adam, production designer on Dr. Strangelove (and many early James Bond films) is there, too, as is Leonard Rosenman, composer on Barry Lyndon (and earlier on Rebel Without a Cause), to explain how single-minded Kubrick was, often to cast and crew's annoyance, but always to brilliant results. "In a work of fiction, you have to have conflict, or you don't have a story," says (more or less) Kubrick at one point. It seems he believed that about his sets, as well.
Missing from the ensemble of voices is Kubrick's longtime assistant Leon Vitali, so dynamic a presence in the 2018 documentary about him, Filmworker, that it seems odd to leave him out of the mix in this film. Still, that caveat aside, Kubrick by Kubrick is nevertheless a remarkably comprehensive (given its brief length) portrait of an innovative creator, made in a consistently engaging manner. Whether it's the accompanying score (often taken from the movies being discussed) or clever visual treatment of potentially static interviews, the direction is easily up to the task of celebrating the unique qualities of a major 20th-century artist. Kubrick by Kubrick shines because Kubrick by Monro is worth watching.
– Christopher Llewellyn Reed (@ChrisReedFilm)