THE KILLING OF TWO LOVERS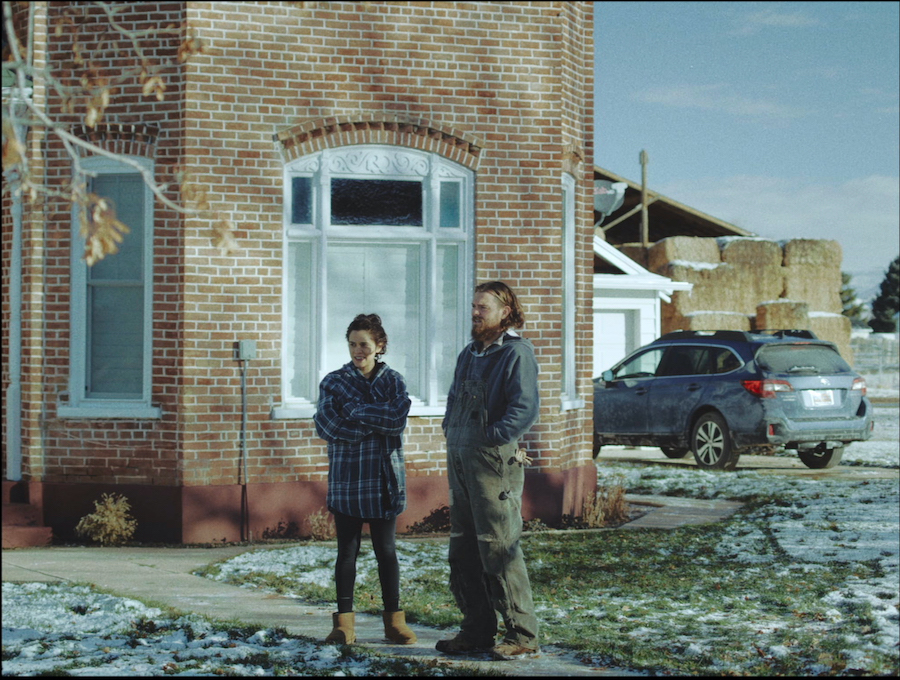 (Robert Machoian's The Killing of Two Lovers opens in theaters and on-demand Friday, May 14 2021 via Neon. Like what you see here on Hammer to Nail? Why not give just $1.00 per month via Patreon to help keep us going?)
From opening to closing frame, Robert Machoian's The Killing of Two Lovers (also reviewed last year at HtN by Mike S. Ryan) offers a potent emotional thrill ride, following a thirtysomething couple on the outs as they navigate a fraught separation. Given that there are children involved – a teenage girl and three younger boys – the stakes are especially high. Shot in the squarish, and therefore more claustrophobic, 4:3 Academy ratio that has in recent years made something of a comeback, the movie wastes no time plunging head-on into the middle of its central crisis, the relationship walls closing in on all involved. Leaving nothing on the table, leads Clayne Crawford (Above Ground) and Sepideh Moafi (Quest: The Truth Always Rises) both deliver fully committed performances. Cinema in motion is a beautiful thing.
We open on a close-up of David (Crawford), barely controlling the passions roiling within. He's got a gun, and seems prepared to use it, standing in the middle of a bedroom in which an oblivious couple sleep. They would be his wife, Nikki (Moafi), and her lover, Derek (Chris Coy, Cowboys). Just when we think the worst is about to happen, someone flushes a toilet elsewhere in the house, breaking the tense spell. David quietly sneaks out a window, and we follow him in a single, jerky handheld shot as he runs down the street, eventually arriving at his own place. Or, as it turns out, his father's. As we soon learn, he has moved there, for a trial period, while he and Nikki decide their next steps. Clearly, they are not quite in sync with what those steps entail.
Almost always keeping his camera close to his subjects, Machoian (When She Runs) never lets up on the intensity of feeling with which he starts. There are moments of lightness, courtesy of the kids and of everyone's genuine humanity, but the overall tenor is of ardor in distress. Avery Pizzuto as Jess, the daughter, adds her own excellent acting to the mix, expressing her constant disappointment that the adults can't resolve their issues. If only it were that easy to kiss and make up.
We never learn too many specifics of the breakup – permanent or temporary, you must stick around until the end to find out – but it's easy to imagine what went wrong, based on the behaviors we see. And though the narrative often seems to favor David's side, since we are with him more than with Nikki, Machoian is fair to both parties, even though only one has a lover. David may mean well, but he is kind of an overgrown man-child; Nikki may love him, but she'd also like an adult partner. Will they work it out? Watch and see.
Filmed in Utah, The Killing of Two Lovers offers simultaneously stark and magnificent  landscapes as backdrop (when we're not focused on faces), contextualizing the drama via great specificity of place. There aren't a lot of opportunities out here, so if one partner feels they can do better, and has a chance to grow, perhaps they should take it. Then again, what is new is not always an improvement; in life, we change but we also learn to love the familiar. Here, both inclinations co-exist in this vibrant, ever engaging tale of conflict and resolution.
– Christopher Llewellyn Reed (@ChrisReedFilm)